Unscripted
Freakshow Q&A – George Bell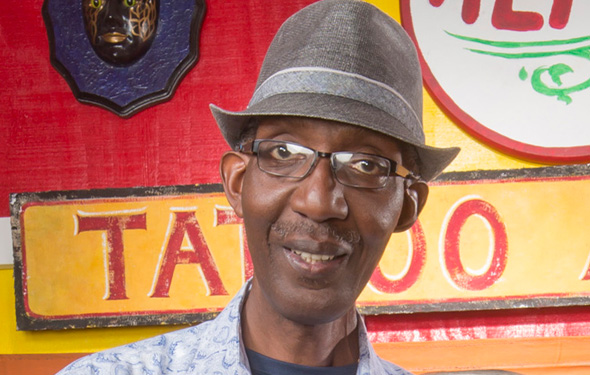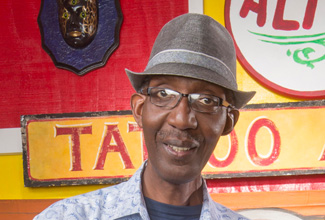 George Bell, the Tallest American, discusses his big move to California, his time with the Harlem Globetrotters, and what it was like to meet the one and only Amazon Eve.
Q: How has it been adjusting to life in California?
A: It's pretty nice. I always liked going out west to California. I've been out there many times before the Freakshow. I used to live there back in the '80s. Going there brought back a lot of memories about how wonderful California is, with the weather and the excitement. It was fantastic.
Q: What ultimately made you decide to take the leap of faith and join the Freakshow full time?
A: I always had a dream of being in the television world. I've done other things on television throughout my career, but Freakshow is the biggest project I've ever had. It was an opportunity that most people never get to do. To be on a major television network like AMC. The exposure [has been] fantastic.

Q: In Episode 207, you go on a blind first date. Has dating been difficult for you because of your height?
A: Dating has never been an issue or a problem. I definitely don't have a preference, but I've usually dated average-sized women. But I've also dated a few tall women in my lifetime.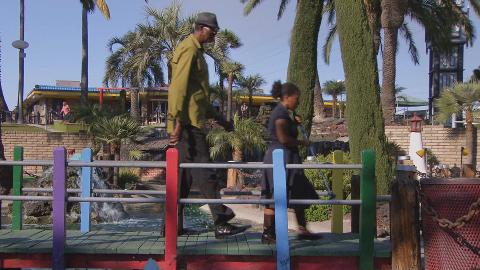 Q: How was your experience with Todd setting you up on a date?

A: I was surprised that he had a date for me. And then when I saw who the date was, that made it much more amazing to me. I recall seeing [Amazon Eve] online a few times but I never thought I'd have a chance to meet her in person. It was a great connection. We had eyes for each other but my heart was still back east with my girlfriend Diane.
Q: Have you ever considered learning any stunts to perform in the Freakshow?
A: No, I never had any interest in doing stunts. I'm a stunt-free person, but I admire the stunts I see others like Morgue and Asia do.
Q: What was it like spending time with the other giants in Episode 207's giant event?
A: It was amazing to see two females of such height. I've seen tall women before, but I had never spent time with one. But seeing Eve in person… she looked much better in person than she does online. To see a woman of that size and stature in person, it must be like when people see me. I was amazed to see a beautiful, tall statue of a woman.
Q: What is your fondest memory of your time with the Harlem Globetrotters?
A: The Globetrotters gave me a tremendous amount of memories playing [basketball] and traveling around the world and meeting people. I'd say the most meaningful part was that it gave me the chance to see other cultures and travel. That was a wonderful experience.
Q: Considering your larger-than-life appearance, you have a reserved personality. Have you always been more on the quiet side?
A: My personality has pretty much been the same since I was a kid. I always had a humble way. I was always a sociable guy and never self-conscious about my size.  I've always reached out and tried to get involved with people.
Q: What does the future hold for you?
A: I'd like to do more TV and continue to be part of the Freakshow.
Click here to read an interview with Grady "Lobster Boy" Stiles.
Check out back-to-back, new episodes of Freakshow Tuesdays at 10/9c.
Read More