Unscripted
Freakshow Cast Blog – Todd Ray on the Strong Women in Episode 202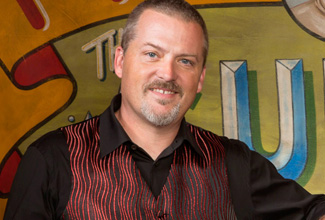 Throughout Season 2 of Freakshow, members of the cast will be sharing their insights on the episodes. Here,  Freakshow owner Todd Ray offers a behind-the-scenes look at Episode 202, "Boobzilla Comes to Town." Follow Todd on Twitter @venicefreakshow
WOW!!! This episode covered a fun event and some very heavy days with one of our dearest family members. The Amazing Boobzilla was our special guest and she lived up to her name! From sword swallowing to fire breathing, she performs all types of sideshow stunts, but what she is world famous for is being able to perform unusual strong woman stunts using her "Boobs of Doom!" For her first demonstration, she crushed cans using only her boobs. Then, she lifted Gabriel (the Smallest Man in America), while he was sitting in a chair, with just her boobs!!! I couldn't believe my eyes and couldn't stop laughing at the same time. While that part of the week was fun, the rest was totally nerve-racking.

Ali, the Littlest Lady in LA, is one of our favorite Freakshow family members because she is such a sweetheart. For as long as I have known her, she has had problems with her hips. She has always walked with a bit of a limp and recently the pain got worse and worse. When she came to me to say she couldn't take it anymore, I wasn't shocked. I don't know how she has taken it all these years. She went to get them checked and was told that a double hip replacement was her only option. After the doctor told her this, we were all supportive but, secretively, we were all scared. Ali kept saying that she didn't think she would wake up from surgery and I couldn't get that out of my head. While she was in surgery, we were all so worried, especially her mother and Matt. Matt is such a great husband. So many tears flowed from him as he waited and worried. It was a huge relief when the doctor came out to let us know that Ali had made it through. Matt's excitement lifted all of our spirits and we knew that, in time, she would be OK.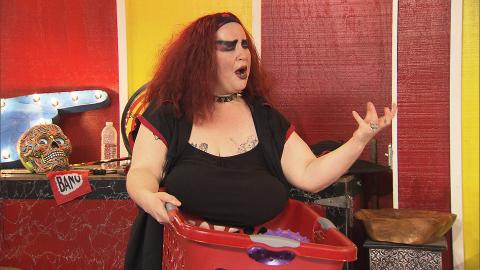 You know, being family isn't just talk. It means that we will always be there for each other in the fun times and the tough times. It doesn't involve money or events… it's about really loving and caring for each other. Our Freakshow Family keeps growing and so does our love and respect for each other. Together, we are sharing this love with all of you. I hope that through seeing our bond and our struggles, you will see that you too can do anything you have ever dreamed of. You too can make it through anything to be bigger and better than you ever were before. So dream BIG and climb high and we'll see you next week when you come back to visit the Freakshow!
Read more about Episode 202 of Freakshow
[The viewpoints expressed in this post are not endorsed, sponsored, or associated with AMC, its employees, or its affiliates, but rather are the personal viewpoints of the authors themselves and are intended for entertainment purposes only.]
Read More