Unscripted
Freakshow Cast Blog – Asia on Being Electric in Episode 204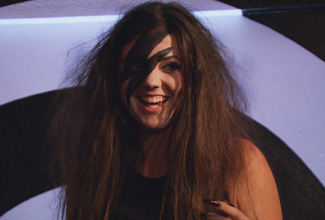 Throughout Season 2 of Freakshow, members of the cast will be sharing their insights on the episodes. Here, fire eater Asia Ray offers a behind-the-scenes look at Episode 204,"Electric Women". Follow Asia on Twitter @asiarayfreak

About five years ago I started working with electricity. Show after show, I have sat in an electric chair, lighting light bulbs and igniting torches with the tip of my finger and tongue. It was time to step it up a notch! I always try to further myself with everything I choose to do. I knew Danielle Stampe had an amazing electric act and I was pleased to be working with her. I went into it just wanting to "do more" but I didn't realize until I performed the act at the night show that I really experienced something special.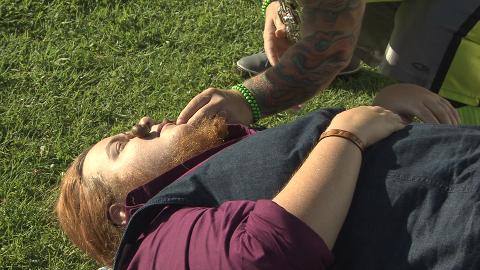 All eyes were on me…Standing on a platform, I raise my hand towards the tesla coil. Everyone counts down THREE…TWO…ONE… Suddenly, the electricity is shooting at me. It's a feeling unlike any other. Not only did I reach a new level, physically having 250,000 volts of electricity go through my body, but also mentally. I knew how dangerous the act was, and I had such a level of intense focus that I truly was in different state of mind. I think that when you push yourself both physically and mentally, it teaches you a lot about yourself and others. You understand more about the material world we live in and enter new worlds. I learned a lot from this act and that performance was definitely my best one yet.
See more about Episode 204 of Freakshow.
[The viewpoints expressed in this post are not endorsed, sponsored, or associated with AMC, its employees, or its affiliates, but rather are the personal viewpoints of the authors themselves and are intended for entertainment purposes only.]
Read More