Video
Watch All of Freakshow Season 1 Online Now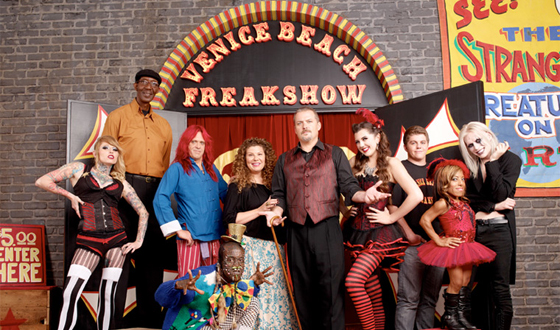 If you missed Ali's Wedding, Asia's first attempt at sword swallowing or any of the other Season 1 Freakshow highlights, no worries. For a limited time only, www.amc.com will stream all eight freaky episodes from Season 1 online.
You can also catch up with Todd, Asia, Morgue, and the rest of the Freakshow cast during back-to-back airings of Season 1, Episodes 1-4 on Tuesday, April 15 and episodes Season 1, Episodes 5-8 on Tuesday, April 22. Click here for the full Freakshow schedule and don't forget to tune in to the Season 2 Premiere on Tuesday, May 6 at 10/9c.
Click here to watch Season 1 of Freakshow online.
Read More