Press
AMC Announces Freakshow and Small Town Security Set for May 6 Premieres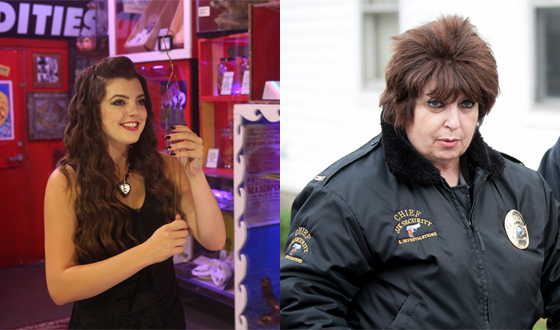 AMC announced today that its unique and unexpected unscripted series Freakshow and Small Town Security will premiere new seasons on Tue., May 6 at 10/9c and 11/10c, respectively, as part of AMC's new "strangest night on TV." Freakshow, will double the freak quotient with 16 new episodes, debuting two back-to-back at 10/9c and 10:30/9:30c, immediately followed at 11/10c with the Season 3 Premiere of Small Town Security, which will consist of eight half-hour episodes. Freakshow is executive produced by Todd Ray from Living Wonders and Greg Johnston from Endemol USA, and Small Town Security is executive produced by Ken Druckerman, Banks Tarver and Mike LaHaie of Left/Right Films.
Season 2 of Freakshow continues to explore the lives of Todd Ray and his Freakshow family, but delves deeper than just inside the doors of their Venice Beach business. The new season will cover the scouting of new talent, and cameras will take viewers inside the personal lives of Morgue, Asia and others, documenting their real, everyday struggles of balancing life, love and the Freakshow.
In the new season of Small Town Security, the unorthodox universe of JJK Security, the small, family-run security and private investigation company in Ringgold, GA, continues to expand as several new, out-of-this-world characters join the cast. Chief Joan Koplan, along with Dennis, Irwin, Christa, Brian and Joan's beloved dog Lambchop are also forced to contend with a series of unexpected shocks and developments — from dwindling business and serious health issues to Dennis's continued gender transformation and Joan's "speecy spicy" meatball musical performance. In Season 3, these curve-balls force our cast to lean on each other like never before.
Click here to learn more about Freakshow.
Click here to learn more about Small Town Security.
Read More