Uncategorized
Freakshow Q&A – Danielle Ray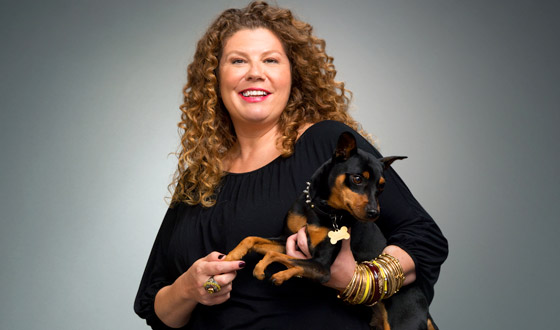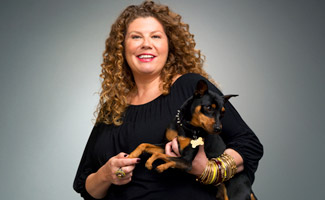 Freakshow's Danielle Ray is affectionately called "Mama" by her extended family of sideshow performers. In this interview with AMC, she discusses why she fell for her husband Todd and her favorite memory from working at the venue.
Q: You've been with Todd since you were 17 years old. Was it love at first sight?
A: Completely! And then as soon as I heard his accent, forget it. I was done. It was love.
Q: You're a sucker for a Southern accent, huh?
A: I'm from New York and I met him the week I turned 17. I had never really left New York my whole life — well, maybe once. Then when I met him, it was like this whole new world. We drove down to South Carolina. I remember, we hit Virginia and I was like, "Pull over! I'm feeling claustrophobic!" [Laughs.] I had never seen so many trees before.
Q: What made you decide that he was the man you were going to marry?
A: Something about his attitude just drew me in. I guess the same thing about him that draws everybody in. He's such a good person. I really admire him so much. Also, everything we did, we just liked the same stuff.
VIDEO: Who is Danielle Ray
Q: Have you always a fan of sideshows too?
A: Growing up, I had been to Coney Island, but I was never really into sideshows. But as a kid, I was always curious. If I saw someone on TV like Jim [the Armless Wonder], who uses his feet to write, right away, I would have to try it. Things like that really interested me. I was a strange kid. I always wanted to be a garbage man or in the roller derby. Yeah, I was a strange little girl.
Q: You've said you thought Todd was crazy when he wanted to open the Freakshow. Is that the craziest thing he's ever done?
A: He's always doing something. He's the most passionate person I know. You know those people who always listen to their gut? That's him. I admire that he has the nerve to do that. A lot of people don't. I don't. He doesn't care what anyone thinks. And I would never stop him from doing something he wants to do. Well, only if it's something really expensive [Laughs]. I'm always like, "Honey, remember, your kids do have to go to college."
Q: What's the secret to living and working together without driving each other crazy?
A: We do drive each other crazy, like every day, a few times a day. But, honestly, we are always together. I could never imagine my life any other way. Even when he doing music and traveling everywhere, he would take me with him. Then me and the children with him. When he was doing an album, the hours would be the opposite of normal. He'd be up all night and then sleep all day. We would have these blackout curtains, so the kids and I could be on his schedule. That way, we could all be a family. I could never imagine not being with him 24 hours a day, even though, yes, he does drive me crazy sometimes.
Q: What do you love most about being the "Freakshow Mama"? What's the biggest challenge?
A: I love to nurture people. I'm a family person. Unfortunately most of my family isn't here in California, so having this extended Venice Beach Freakshow family is like the show Cheers, where you go and everybody knows your name. I feel comfortable. We have our ups and downs, but everybody loves each other in the end. I guess the challenge might be that I'm a nervous wreck whenever everybody does their stunts. I'm the one who always worries about everything: "Are you saving your money?" "Did you guys eat?" Especially with the kids. Oh my gosh, with Asia and Phoenix, I'm neurotic. But I can't tell them that — well, they know. But especially with Asia, if I say, "I don't want you to do that," it just makes her want to do it more [Laughs]. But I was the same way.
Q: What's your favorite memory of working at the Freakshow so far?
A: There are so many. I know everyone says that, but it's true. The first day we opened, when my husband got his Guinness World Record [for largest collection of two-headed animals]. But if I had to pick one, it's probably Asia swallowing a sword. On one hand, like I said before, I was freaking out. But on the other hand, as a woman, I was like, "You go girl!" And this was my daughter. I was so proud.
Click here to read an interview with Freakshow's "Indestructible Woman," Brianna Belladonna
Read More