Uncategorized
Freakshow Q&A – George Bell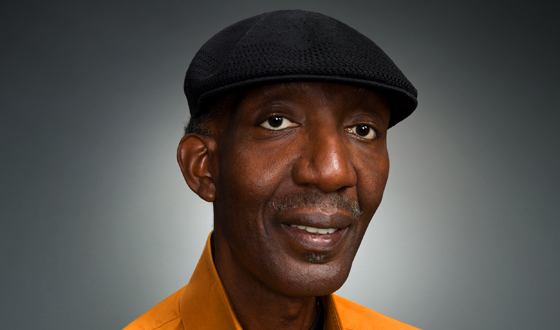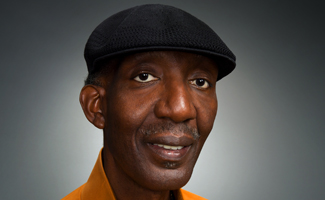 At 7′ 8″, Freakshow's George Bell is the tallest American. In this interview with AMC, he talks about the perks and challenges of his height and his unique role in an Olympics closing ceremony.
Q: What have you enjoyed most about appearing at the Venice Beach Freakshow?
A: Meeting Todd Ray and his family and the characters at the show. Seeing their unique skills of sword swallowing, fire-spitting, glass eating. I've only seen that on television, never in person, so that was very exciting.
Q: What is the most amazing thing you've seen at the show?
A: It's all amazing, but I think maybe the sword-swallowing. It's very shocking to see in real life. To see the object go down into their body and come out without any kind of injuries, or choking or any type of physical problems. It's amazing to know that someone can train themselves to do that.
Q: What are some of the biggest perks of being so tall? What is the biggest challenge?
A: There are a lot of perks. I guess the biggest is all the fanfare and the amount of people around the country and the world that respond to me so well. The biggest challenge is living life in a world that people think as being "normal" relative to their stature and their size. It's showing that you are normal too, despite your difference. I live my life just as they do. The difference is I'm just living life a little taller than most people.
VIDEO: Who is George Bell?
Q: You were recognized by the Guinness Book of World Records as the "Tallest Man in America" in 2007. How did Guinness first find out about you?
A: I had no idea that Guinness was doing that, and my ex-wife told me she had enrolled me in this contest. She told me that the Guinness Book was looking for the tallest man in America. She said if I win, I'd get a trip to New York City. So, I said fine. I didn't think anything of it. I didn't think I'd win. Turns out, I'm way bigger than I thought. [Laughs] So at the time, they chose me as the "Tallest Man in America." I held that title for about three years. Then in about 2010 or so, they gave it to this other guy who happened to be living in this country. He's not American, he's Russian. He just lives here. So I now call myself the "Tallest American Man."
Q: 

You work as a Deputy Sheriff in Virginia. Does your height make it easier for you to "keep the peace"?
A: I've been doing that going on 13 years now. I guess I can say my height has made my job somewhat more comfortable [Laughs]. But it's really my attitude, my character, and the fact that I carry myself in a professional way. I'm a down-to-earth guy. A guy you can talk to and relate to, blabber and joke with. Let's put it this way: We have about 1,400 plus inmates in our jail. They can be riding your back for 12 hours. So to make it easier, I have to have a good disposition — so I get the same thing back. I get great amounts of respect — and that's the best way to "keep peace."
Q: You appeared in the closing ceremonies of the 1984 Summer Olympics in Los Angeles as the alien who landed on top of the L.A. Coliseum. How did you land that gig?
A: A friend of mine who is also tall — he's 7′ 5″ — was called, and he didn't want to do it. So he forwarded my name to them, and the Olympic committee contacted me to do the part. I was working with this big producer, David Wolper. He did the ceremony. It was really exciting. That was my first theatrical project, so it was pretty frightening, but I was able to do it. I'll never forget it.
Q: You've said in the past that you'd like to become an actor. What's your dream role?
A: I'd just like to get started in movies. People are always saying that "you could have done that role" with someone cast based on their great stature. If it took me taking a role of that nature to get started, I would love that. I would love to learn as much as I can through whatever opportunities would be available to a person my size. One opportunity leads to another. That's why I feel great about doing Freakshow: It's an opportunity that I would have never been able to do again if I'd passed it up. I feel very grateful to have been part of the show.
Click here to read an interview with Venice Beach Freakshow co-owner Phoenix Ray.
Read More