Uncategorized
Freakshow Q&A – Amazing Ali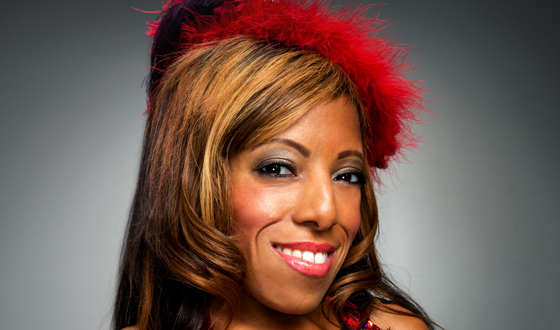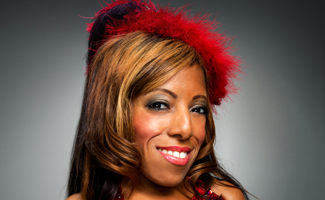 Freakshow's Amazing Ali is known as "L.A.'s Littlest Lady" In an interview with AMC, she talks about getting married in front of hundreds of strangers and the best thing about being 3′ 5″.
Q: You were hesitant about having your wedding at the Freakshow. What changed your mind?
A: The way Todd presented the whole wedding and how it would go. It wasn't going to be my husband and I as a spectacle, with people laughing and pointing. To hear Todd tell the story of General Tom Thumb and his wife in such detail, it really opened my eyes. I thought, "Yeah, this is a celebration. It's two people that found each other in this world that are a little bit different than others. It's all about celebrating their love."
Q: How did your husband Matt propose?
A: He took me to a restaurant in Santa Monica on the pier. He's such a showman, he wanted the whole restaurant to know what was going on, so he got the attention of the whole place. Everyone stopped eating to see where this big voice was coming from. He made the announcement in front of the whole restaurant and asked me if I'd marry him. I had a mouthful of food, and I'm chewing and saying "Yes!" at the same time [Laughs].
Q: Whose idea was it to have you were carried into the ceremony Cleopatra-style?
A: Probably Todd and Danielle's. But we did also have a wedding planner, so maybe it was a collaboration. It was such a surprise. I knew the wedding was going to be amazing, but I'm the kind of person who, when I don't know what's in store for me, I get a little nervous. So immediately, when I came out in my dress and I see these four buff, barely-dressed guys, I was thinking, "Oh my god, if this is just the very beginning of this, I can only imagine what the rest of the wedding is going to be like." But I loved it! And I think once people see me being carried out like that, I bet you anything that women across the world will be like, "I want to do that too!"
VIDEO: Who is Amazing Ali?
Q: What is your favorite moment from the wedding?
A: Oh, I have so many. But my favorite might be when I was being carried down the boardwalk, and as I'm coming closer to where the ceremony was, just seeing the look on everyone's face. Of course, the look on my husband's face, his reaction. But also, everyone else's reaction. Even the onlookers I didn't know — just to see everyone cheering for me, cheering for us, as I'm getting closer to my husband. Him screaming. Everyone was clapping. People were crying. That was my top moment.
Q: How did it feel having your big day witnessed by a crowd of strangers?
A: I was nervous. Not only are you getting married — that in itself is nerve-racking for any bride. And most people are surrounded by people they know at their wedding. But so many people there were just spectators. I wondered how everyone would perceive the wedding. I wanted people to see it how Todd saw it. And they did! People were genuinely happy for us. They didn't even know us, and they were touched to see these two people joining together. I felt love. I felt it from all over the boardwalk.
Q: If you had to do it again, is there anything about the wedding that you would do differently?
A: Our families are spread out all over the country. I would maybe have liked for a few more family members to have been a part of it. But that's OK, because I was with my other family, my Freakshow family. We may not be blood-related, but we are very close.

Q: What do you like best about being 3′ 5″?
A: A lot of other people that work at the Freakshow like to shock people with their talents. Sword-swallowing. Fire-eating. But I like to, by being in this little body, make people stop and think that you can really accomplish anything you set your mind to, even if you don't live in an average size world. I'm not saying I want people to stop and pity me, I just want them to see that, especially if they're having a tough time, that anything is possible.
Q: You've said that being in the Freakshow has helped build your confidence. What advice would you give to anyone who feels insecure about his or her height?
A: I'm learning, the older I get, that anyone and everyone can be insecure about something. Even a beautiful model. We're all different. We're all unique. Some of us just wear our uniqueness on the outside. But no matter who you are, whatever it is that makes you different, accept it, embrace it and use it. It's life that's too short. So get out there! Go!
Click here to read an interview with the tallest American, Freakshow's George Bell.
Read More