Uncategorized
Freakshow Q&A – Phoenix Ray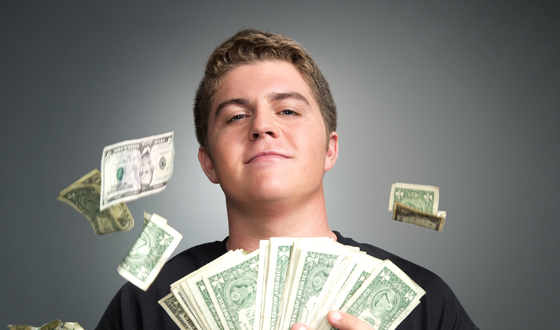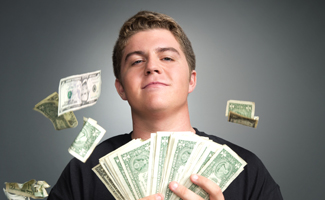 17-year-old Phoenix Ray is the co-owner of the Venice Beach Freakshow. In an interview with AMCtv.com, he discusses the best way to feed a two-headed lizard and how being on TV has affected his life.
Q: What was your first thought when your father Todd Ray asked you to become co-owner of the Freakshow?
A: My first thought was instantly, "Yes!" It meant I was going to be that much better than my sister. "You mean I'm going to get a better spot than her? Yes!"
Q: Does being co-owner mean that you're your sister Asia Ray's boss when you're at work?
A: No, we're even. If she asks me to do something, I'll do it. I don't think of her as being more or less anything.
Q: You travel a lot with your father to find new wonders. What's the coolest trip you've taken so far?
A: We drove to Seattle on a little two-lane road through the forest, and we camped in the van we rented. It was snowing, and my dad and I threw snowballs at each other.
Q: In Episode 3, you and your Dad attempt to buy a two-headed baby. Was that your toughest negotiation so far?
A: Yes, but we've had some other tough ones. People always say "Oh, these are so rare. Give me more money, more money." There was this one guy we made an offer to who turned it down because he thought he could take of the animals we wanted. Then he saw how hard it was, cleaning them and taking care them. He came back later and said, "I know you wanted to buy these off me. It's too hard for me." He took our offer.
VIDEO: Who is Phoenix Ray?
Q: What was your initial reaction when you finally saw the two-headed baby in person?
A: At first, I thought it was really cool. I was in awe, but it weirded me out too. But I'm used to that kind of stuff. The other day I was at the kitchen counter, eating a bowl of cereal next to a pig with its brain outside of its head.
Q: With all that crazy stuff around, do you guys ever think about opening your house for viewing too?
A: On Halloween, in our old place, we used to do a haunted house. Asia would do contortion — she'd bend over backwards and then chase after people. Now on Halloween, when people ring the bell, we'll show them two-headed lizards or two-headed snakes, that kind of thing.
Q: Which oddity at the Freakshow is your favorite?
A: The two-headed snakes. When they eat, it's so cool. Both heads will eat the mice.
Q: Do they share their food?
A: No. We have to put a playing card between each head so they don't rip the mice out of each other's mouths.
Q: How has being on TV affected your life?
A: Almost all of my teachers have come up to me and said "I saw you on TV!" My friends are like, "Hey, I was watching CSI: Miami and I saw your commercial." I've also walked down the street and had people come up to me and say, "I know who you are!"
Q: Any perks to your new-found celebrity?
A: [Laughs] My Twitter followers have doubled. I can't complain.
Q: What's the best part of working at the Freakshow?
A: All of the opportunities. The people I meet. It creates so many opportunities for me. I can follow in my dad's footsteps, I can learn to swallow swords. If I were a regular teenager, I'd just have hall duty or something.
Q: If you could pick one word to describe your family, what would it be?
A: Spontaneous.
Q: Have you ever considered learning how to perform stunts like your sister?
A: I'm learning knife-throwing. It's going pretty well, actually.
Q: Have you thrown knives at a human yet?
A: I don't want to give anything away. You'll have to keep watching the show to find out.
Click here to read an interview with Phoenix Ray's sister, Venice Beach Freakshow performer Asia Ray.
Read More