Uncategorized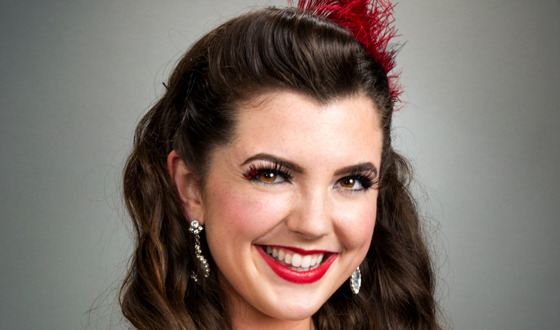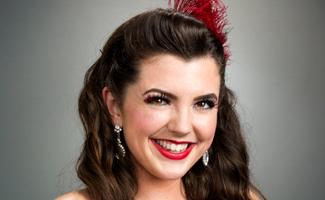 Asia Ray performs at the Venice Beach Freakshow as The Rubber Girl and The Electric Lady and also has a fire-eating act. In an interview with AMCtv.com, she talks about learning to swallow swords and which stunt her parents forbid her to try.
Q: What was your initial reaction when your father Todd Ray said he wanted to open the Freakshow?
A: At first I thought that my dad was going crazy, but at the same time I thought it was kind of cool. We've always been kind of a weird family, and I've always been into weird things myself. So I thought the idea could be kind of interesting. It was exciting!
Q: What was the very first stunt you learned to perform?
A: When we first opened we had a smaller space, so all the performances would happen outside. My stunt was to lay on a bed of nails. We also had a performer who could do some contortion stuff, and when I saw her I said, "Dad, I can do that stuff too, and I can actually go further than her." So I showed him. I've always been flexible and I love performing. I just have that kind of personality, so I was super-excited to try to do more.
Q: Did anyone teach you how to do the bed of nails stunt?
A: No, I just went for it [Laughs]. I was like, "Well, I guess you just lay down." Then, I actually started to combine contortion with the bed of nails. It's completely different because it's not an even surface. I would do contortion on my front side on the bed of nails. Of course, it was much tougher than just lying down, because you're moving around, putting pressure on different parts of your body. So that was my little twist on the bed of nails trick, no pun intended.
Q: In Episode 2, you begin to learn to swallow swords. What was the most difficult thing about that?
A: Oh my goodness… it was so weird. Basically, you have to tell your body to accept this foreign object, this sword going down your body. So the most difficult thing was having to gag myself over and over and over. I actually have a fear of vomit. But I was so determined, so I was willing to get over that fear. It's really gross, but when you learn, you do throw up. It's not a pretty process. But you have to keep going… gagging, gagging, gagging. It's really uncomfortable.
VIDEO: Who is Asia Ray?
Q: What other stunts would you like to add to your repertoire?
A: I would like to do them all! [Laughs] But I think I'd like to go further with sword-swallowing because it's a really elegant, traditional act. Back in the old days, there would be these beautiful, classy women and then they would swallow a sword. They would show people that even though they're classy, they can do these extreme things that you can't.
Q: Is sword-swallowing your favorite stunt to perform?
A: Actually, no. I love the practice and tradition of sword-swallowing, so I'd say that I'm the most proud of that one. But personally, what I like doing the most is fire-eating. I just have a weird connection with the fire. It's really artistic for me. Once you're comfortable with it, it's just this flowing thing. It's a really awesome feeling, and I'm just more expressive with my fire-eating.
Q: Has there ever been a stunt you've wanted to learn but your parents said no?
A: They're really protective, but they're very supportive. One that I was curious about is the pin-cushion act, where people stick needles through themselves. That one really intrigued me. But that was one thing where my parents were like, "No! Absolutely not." I'm a little picky about the type of stunts I'd like to perform, so I don't know that I would choose to perform that act. But I'm not going to lie: It does intrigue me.
Q: What is your fondest memory of performing at the Freakshow?
A: That's difficult because there are so many good ones. But I would say, overall, it's the feeling that I get when I perform. I see people in the audience who are amazed. I love when children say things, like "Mommy, she's magic!" I love keeping that feeling in people, because sometimes as people get older, they lose their faith in magic. When people say, "Wow, I didn't think that could be possible," it opens their minds to think of things that they can do that they thought were impossible.
Q: If you could pick one person to come watch you perform, who would it be?
A: Hmmm… maybe my celebrity crush. Well, he's a character, actually: Damon Salvatore from The Vampire Diaries. [Laughs] Yep, I'm in love with a vampire on TV.
Click here to read an interview with Asia Ray's father, Venice Beach Freakshow owner Todd Ray.
Read More