Blog
Prepare Thirio's Whole Branzino Ahead of Time for the Next New Episode of Feed the Beast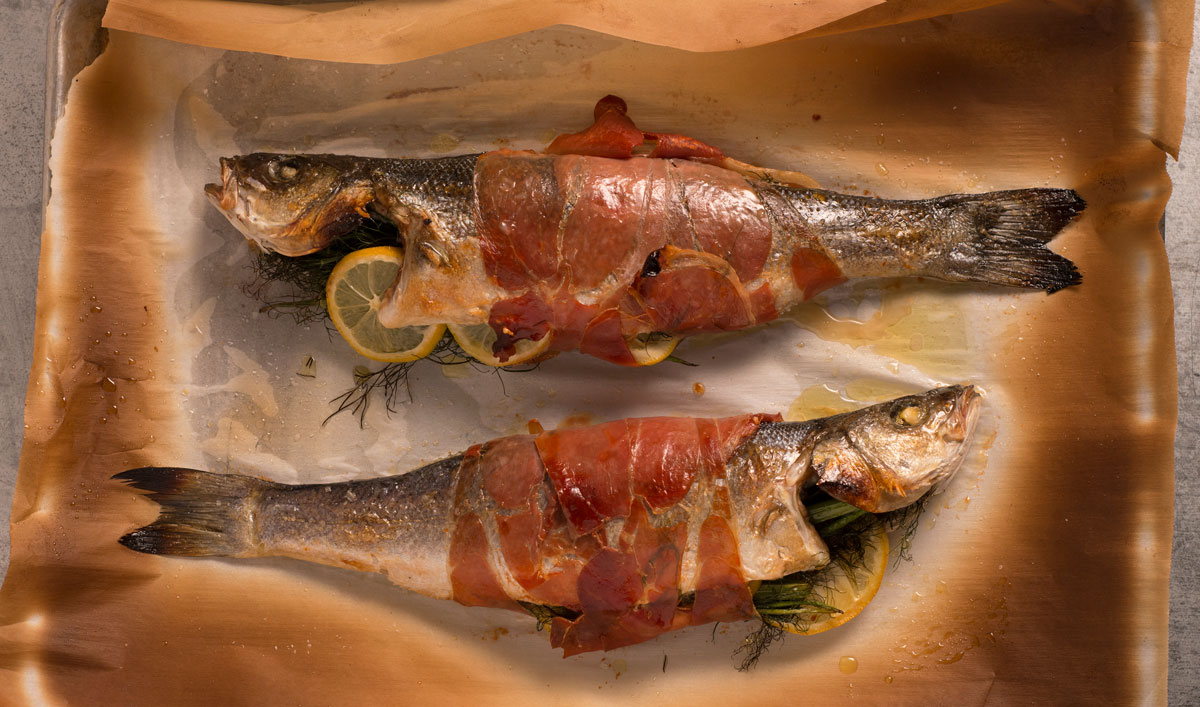 You can prepare Thirio's impressive fish dish well in advance, leaving plenty of time to set the table for a new episode of Feed the Beast. Try your hand at the Whole Branzino With Prosciutto and Fennel recipe below, then click here to see the full collection of recipes from Thirio's e-cookbook.
Whole Branzino With Prosciutto and Fennel
INGREDIENTS:
• 4 1-lb. whole branzino, gutted and scaled
• Kosher salt and freshly ground pepper
• 2 lemons
• Fennel stalks, some fronds reserved
• Extra-virgin olive oil
• 6 oz. prosciutto (12 thin slices)
INSTRUCTIONS:
Season the inside of the fish with salt and pepper. Thinly slice one of the lemons and stuff the cavities with the lemon slices and the fennel stalks. Lightly oil the fish and wrap each one with 3 slices of prosciutto, covering the center section of the fish. Use more oil to help the prosciutto adhere. This can be done several hours ahead of time.
Heat oven to 425°. Place two fish on each of two parchment-lined baking sheets, and place in oven. Cook until fish is starting to crisp and brown, and it flakes easily near the backbone, about 20 minutes. Garnish with the reserved fennel fronds, and serve immediately. Serves 4.
Feed the Beast air Tuesdays at 10/9c on AMC. To stay up-to-date on all the latest news about Feed the Beast, sign up for the Insiders Club.
Read More