Press
New Promo at Vanity Fair; Vulture Posts Beast Credits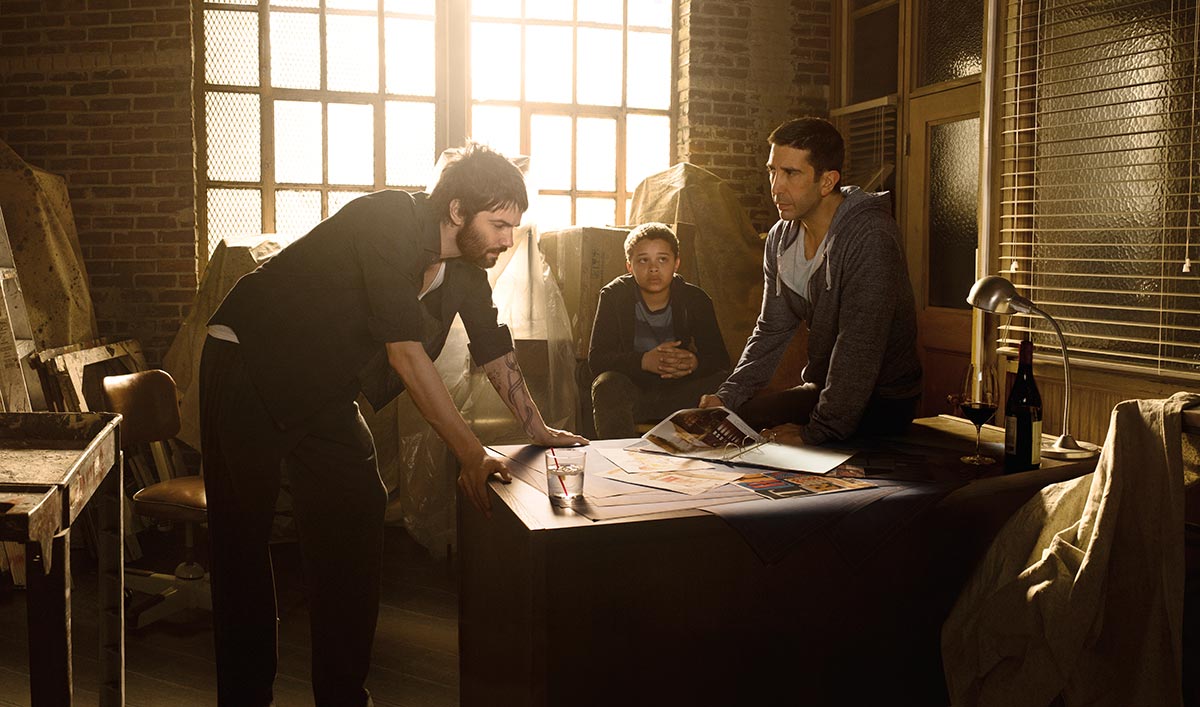 This week, Vanity Fair has a promo clip, while Vulture posts the opening credits for Feed the Beast. Plus, Entertainment Weekly has exclusive photos. Read on for more:
• Vanity Fair — noting that "all eyes will almost certainly be on [David] Schwimmer as he continues his Hollywood comeback and quest to break out of the prison that is Ross Geller's legacy" — spotlights a promotional clip where Schwimmer chugs from a bottle of wine and Jim Sturgess lights a tray of cash on fire.
• Vulture shares a first look at images from Feed the Beast ("a new prestige drama"), as well as the show's opening credits.
• Entertainment Weekly posts exclusive Feed the Beast photos where "viewers can also get their first look at a slew of other characters" aside from David Schwimmer's Tommy Moran and Jim Sturgess' Dion Patras.
• E! Online jokes that Feed the Beast is "actually a gritty Friends sequel."
To stay up-to-date on all the latest news about Feed the Beast, sign up for the AMC Weekly.
Read More