Q&A
Feed the Beast Q&A – Clyde Phillips (Writer/Executive Producer)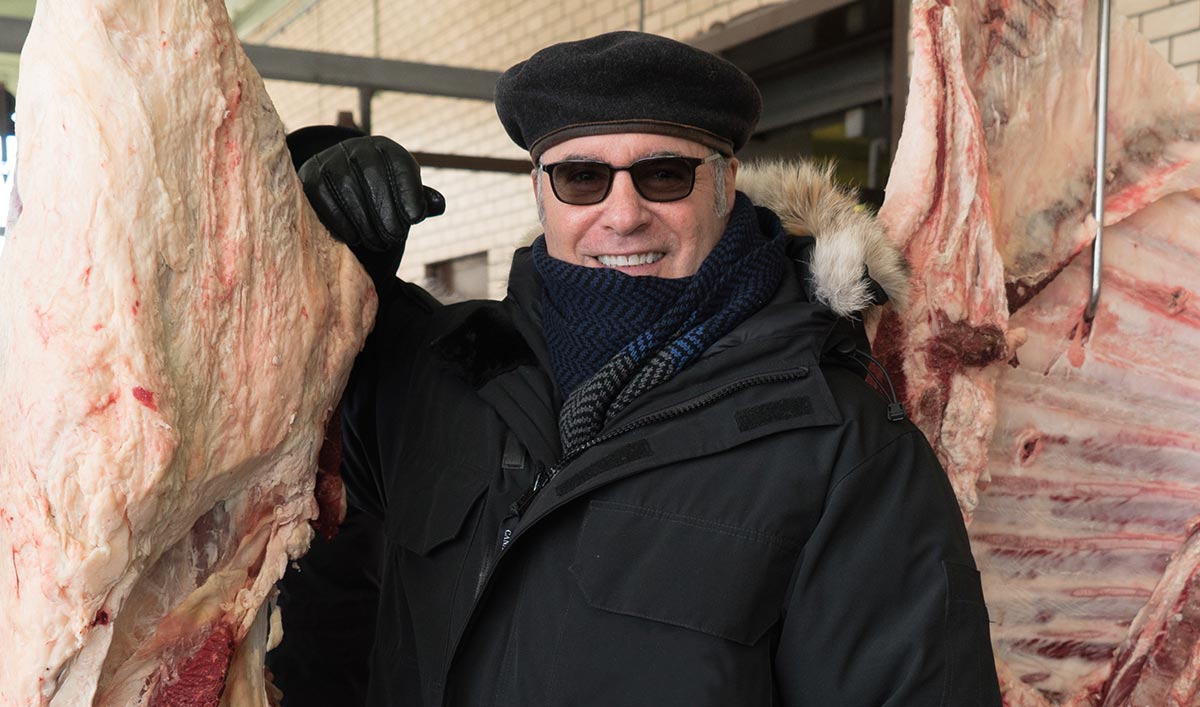 Clyde Phillips, Writer and Executive Producer for AMC's Feed the Beast, talks about writing deeply flawed characters and his personal connection to the show's storyline.
Q: You're no stranger to television production, having served as showrunner on Dexter and Nurse Jackie. How is Feed the Beast unique in the vast landscape of scripted shows out there?
A: I think it has the qualities that all of the better shows on TV have, including deeply flawed characters. We have an alcoholic sommelier and a cokehead, rock-star chef – two guys with an impossible dream. The Bronx is just now starting to become gentrified and part of the show is about opening an upscale restaurant in the Bronx, so we're kind of on the tip of that wave.
Q: You have commented before on your love of writing damaged characters. How do you compare Tommy and Dion's "brokenness"?
A: Dion's backstory is that his parents owned a diner and they were murdered in their diner, which sent him spiraling. Tommy's backstory is that he was born to a father who didn't want him and his mother was a teen mom, so there was no love in the family. Tommy made friends with Dion, but that didn't keep these two guys from having great pain that they found ways to lubricate – alcohol for Tommy and cocaine for Dion. Plus, Tommy's wife was killed in a hit-and-run accident, and their son witnessed this and was rendered mute by it. Dion ended up in a coke-fueled rage and burned down the restaurant that he was executive chef at and went to prison. I mean, this is just a very juicy place to start telling stories!
Q: What was it about the Danish series it's based on (Bankerot) that stood out to you? Were there any specific aspects that you wanted to shape differently for American television?
A: One of the things that stood out to me was these screwed up characters, who are best friends, fight like brothers and have so many secrets that they keep from each other. I also loved the music in the Danish series. The Danish series' episodes are 25 minutes each and I was doing hour-long episodes, so we had to deeply explore the characters and understand them — that helped make the plot more viable. With the Danish series, everybody is white and one of the main changes I made was diversifying the cast. Dion is Greek, Tommy was married to a black woman and his son is mixed race, the mob is Polish, Pilar is Cuban… When you turn on the TV, I want you to see a reflection of yourself on the show, no matter what you look like.
Q: Your father was a butcher. What impact did that have on the series?
A: I worked in meat markets my whole life and I appreciate what it takes to get food [to the table]. If you watch the opening credits of the show, you'll see a little lamb on the field and then somebody's eating it. I learned to break down slabs of beef and cut chickens. It's a big and lusty world of hard-working people. You're always cold, you're always busy, but part of what emerged from all of that was that I grew conscious that my father was also a small-time crook. He was always in trouble and he was a gambler. In fact, it could be why I'm even in show business at all. We were chased out of Boston because my father was in trouble with the low-level mob and we ended up in California. In an odd way, that painful childhood led me to being in a city where I could write and share.
Q: What made David Schwimmer and Jim Sturgess the perfect Tommy and Dion, in your opinion?

A: David was looking to do something dramatic after finishing The People v. O.J. Simpson: American Crime Story and we had lunch a couple of times. He's a deep thinker and he researched the hell out of this. His best friend is actually a sommelier, and he watched all of the episodes of the Danish series and really had an understanding of where the character was going. Jim Sturgess, who plays an impulsive character, is also an impulsive guy. I was in Los Angeles for casting and I Skyped him in London. He told me he would be going on vacation and then about five days later, he was in cooking school. That's how quickly we were able to make his deal. Each guy is sort of like the character he portrays.
Q: What role does the Bronx play in the story? Were you familiar with the borough already?
A: The Bronx is the final frontier of the five boroughs. There's always an article in the papers that says "The Bronx is turning," which of course is a play on "The Bronx is burning," [from a book about 1977 New York City] — and that was 30 years ago. Companies are starting to move in there and show some interest, and we're putting the first high-end restaurant in there, fictionally. You have to be out of your mind to do that and our characters are a little bit out of their minds.
Q: Food is featured prominently in every episode. How do the dishes serve the story?
A: The dishes are very important because they need to draw investors. It also shows Dion's passion for making original food and Tommy's passion for pairing it with the perfect wine so that the diner has the perfect experience. We also shoot the food with special lenses and make sure our actors are in the same frame as the wine is poured and the food is prepared. As the show progresses, the restaurant – which is in an old warehouse where Tommy lives – is opened and we feel like we're really opening it.
Q: The show will certainly feature the themes of brotherhood and chasing a dream, but it's much more than that. What do you want viewers thinking about as they watch the series?
A: There's beauty and brutality in what it takes to get food to the table. If you order lamb chops at the most expensive restaurant in whatever city you're in, they came from somewhere. There's a deep and difficult venture in making that happen smoothly. That's what our guys are about. Life is complicated, people have flaws and that makes for great television-viewing.
Feed the Beast premieres Sunday, June 5 at 10/9c in a two-night event, with its second episode airing Tuesday, June 7 at 10/9c. The series will then continue to air Tuesdays at 10/9c on AMC. Watch a trailer now on amc.com.
To stay up-to-date on all the latest news about Feed the Beast, sign up for the Insiders Club.
Read More