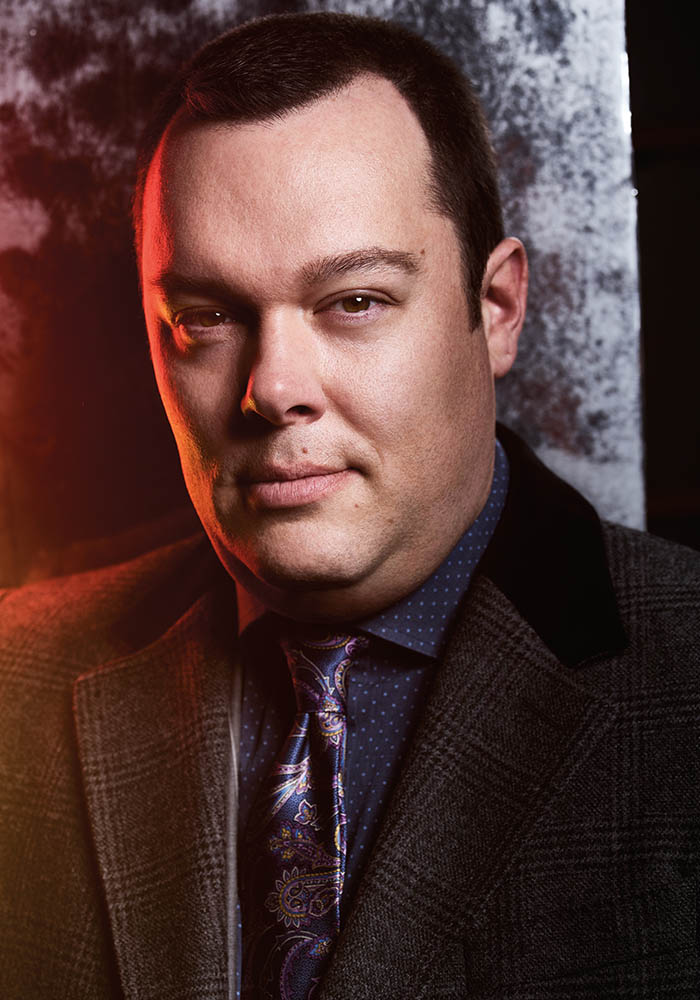 "The Tooth Fairy," a first-generation Polish-American, is a soft-spoken, brutally intimidating local mobster with a penchant for pulling teeth.  Anyone who crosses him runs the risk of understanding the source of his nickname. "The Tooth Fairy" serves as a terrifying and foreboding presence and will show up when you least expect him. Though he works for his father, he is also a major disappointment to him.

Born in Houston, Texas and raised in Farmington, Connecticut, Michael began his career in the New York theatre, starring in the hit revival of The 5th of July at the Signature Theater, Baal at the Flea Theatre and St. Crispin's Day at the Rattlestick. He is also a member of the theatre company Partial Comfort Productions, where he starred in The Main(e) Play and 'Nami.

Best known for his portrayal of ad-man Paul Kinsey on Mad Men, Gladis has played a wide range of multifaceted characters in films, television, and theatre.

He starred opposite Arnold Schwarzenegger, Emilia Clarke and J.K. Simmons in Paramount's summer blockbuster Terminator Genisys for director Alan Taylor.

Gladis' film credits also include Devil's Knot for director Atom Egoyan, opposite Colin Firth and Reese Witherspoon; Not Safe For Work for director Joe Johnston; Armed Response for directors Adam and Evan Beamer; and Knights of Badassdom for director Joe Lynch. He also appeared in Clint Eastwood's J. Edgar and in K-19: The Widowmaker for Katherine Bigelow.

Gladis recently did arcs on House of Lies, opposite Don Cheadle for Showtime and on Extant, starring Halle Berry for CBS. No stranger to CBS, Gladis played Deputy Chief Holland Knox in the series Reckless and has appeared on The Good Wife, How I Met Your Mother and The Mentalist.  The consummate chameleon, he also did memorable turns on Justified, Eagleheart, House, M.D. and Revolution.