Video
How to Watch the First Three Chapters of Insidious Through Halloween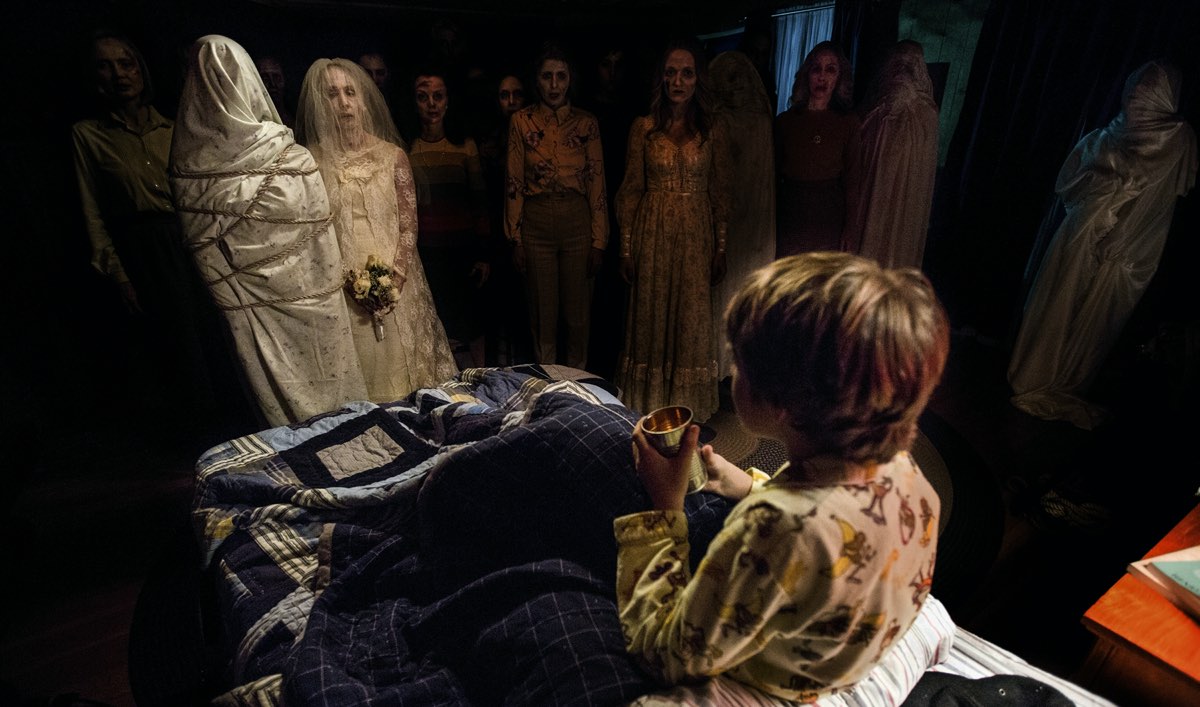 October is that time of year when you will inevitably find yourself thinking: should I watch a scary movie tonight? If you find yourself asking this question, you'll want to check out AMC's FearFest, a library of 91 horror movies (see the full list here), including a number of legendary horror movie franchises, such as the very eerie film, Insidious.
The first of the four films in the franchise begins when a couple's son goes into a comatose state without warning. After months of treatment, the boy's parents take him back home where strange events begin to occur. The mother hears voices over the baby monitor when no one is in the room, the boy sleepwalks at night, and the home security alarm goes off repeatedly for no apparent reason. This is the part of the movie where most viewers are thinking, "I would move, I would get the Hell out of that house." This time, they actually do. After the boy's mother is attacked by a strange figure she's been seeing around the house, it's enough for them to flee.
Unfortunately, the unsettling activities follow them to their new home. After enduring another attack from what look to be demons, the parents get desperate and call in a psychic and paranormal investigators. The psychic is the same woman who helped the father years ago, when he suffered from what his son seems to be going through now. From the outside, he's slipping into a comatose state—meanwhile he's traveling to an astral dimension ("The Further") where the dead and demons attempt to use his body as a vessel to cross over into the real world. The professionals work to save the son, while trying to prevent the demons and dead from crossing over, but some do inevitably slip through.
This first installment of Insidious is followed by Insidious: Chapter 2, which continues the story, with a deeper look into the haunting of the father. That haunting, which began in 1986 later resurfaced when he attempted to go into "The Further" to save his son. Insidious: Chapter 3 follows Elise, the psychic originally hired in the first and second installments, as she attempts to help a girl suffering from the same comatose state and exposure to "The Further."
All three installments of the Insidious franchise are available during AMC's annual FearFest movie spectacular. Watch now through Halloween on-air, online, and on AMC+, the premium subscription bundle currently available to Comcast Xfinity, DISH, and Sling TV customers.
Read More