Blog
AMC FearFest: 10 Must-See Horror Movies Directed By Women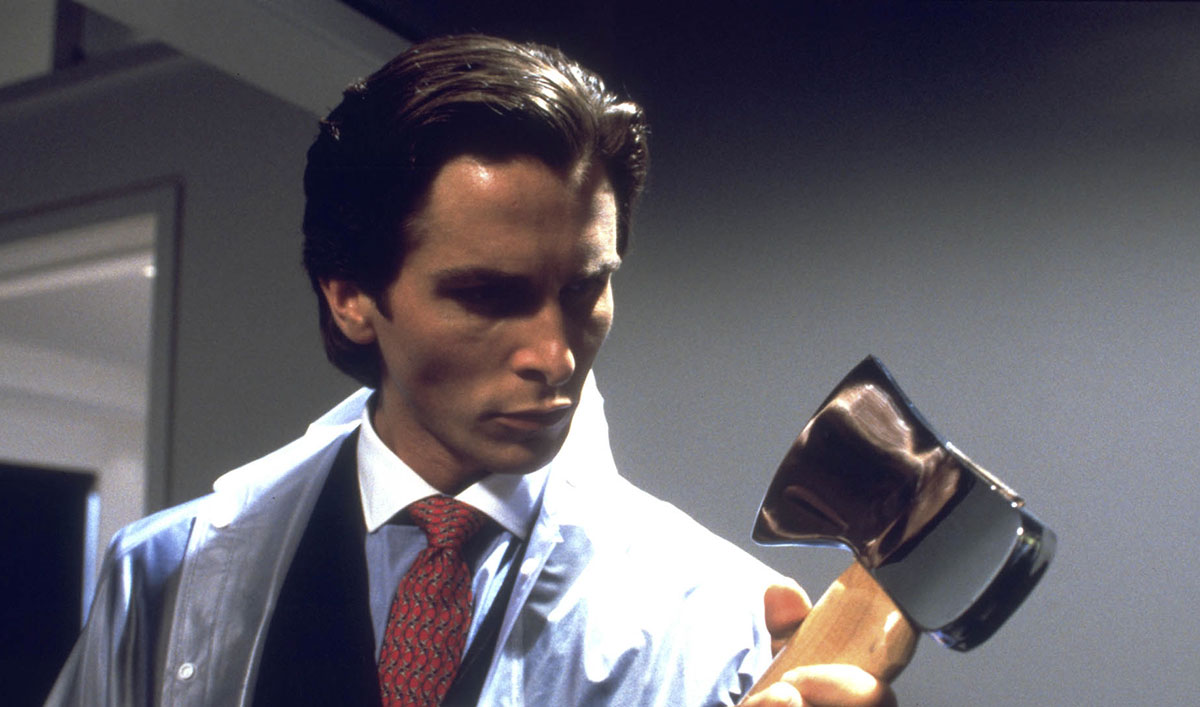 "It is women who love horror. Gloat over it. Feed on it. Are nourished by it. Shudder and cling and cry out – and come back for more." – Bela Lugosi
It shouldn't come as a surprise to anyone anymore that women love horror. Women buy half the tickets to horror films in theaters, and are the dominating audience demographic for tales of true crime in film, television, and podcasts. Despite often being maligned by critics and audiences as misogynist and exploitive (and there are definitely horror films that deserve this), horror is the only film genre in which women have more screen time than men, according to a 2017 study by Google and the Geena Davis Institute on Gender in Media.
And why shouldn't women love horror? The female experience is mired in violence, body horror, and the shadow of fear that follows women throughout their lives. People watch movies for a multitude of different reasons, but a common theme among female horror audiences is that horror movies provide a means to exercise daily fears in a safe way, to act as a kind of exposure therapy, and also as a means to teach women about survival tips and potential threats. Like a modern day fable, horror films act like social lessons to teach women what kind of situations to avoid, and how to fight back if and when life takes a turn for the terrifying.
But despite making up half the audience and on-screen action in horror, women are still largely underrepresented behind the camera. This is changing as more diverse voices are claiming space in the world of film and television, which is good news for horror fans looking for a different kind of scare. After all, unique voices mean unique stories — and new opportunities for cinematic thrills. Because who said a "feminine touch" was supposed to fill you with the warm fuzzies? Female directors are bringing audiences to the edge of their seats with deep psychological terror, fairytale nightmares, and bloody gorefests.
Here are 10 must-see horror films by female directors you should add to your scary movie watchlist this spooky season and beyond:
Based on the novel by Bret Easton Ellis, American Psycho has become a seminal satire of toxic masculinity — written and directed by women. Director Mary Harron (I Shot Andy Warhol, The Notorious Bettie Page) worked with writer Guinevere Turner to add a woman's touch to the misogynistic story of a serial killer of women. Featuring Christian Bale as the pathologically vain, arrogant, and affectless investment banker Patrick Bateman, the film follows Bateman's empty pursuit of male consumerist perfection, sprinkled with heinous and grizzly murders. The film was bogged in controversy even before it was released due to the novel's graphic depictions of violence against women, but Harron's deft hand and penchant for cheeky humor — plus her and Turner's decisions to elevate the perspective of the female characters in the film — have cemented the movie as a cult classic. Stream American Psycho now on Shudder.
In director Jennifer Kent's smash psychological horror hit, The Babadook, single mother Amelia (Essie Davis; Miss Fisher's Murder Mysteries) is struggling with the burgeoning erratic behavior of her young son, Sam. The boy discovers a pop-up children's book titled Mister Babadook, and becomes obsessed with the sinister figure depicted within. When strange events start happening in their home, Amelia descends into her own downward spiral of paranoia — especially under the crushing weight of long-buried grief due to the passing of her husband. The Babadook takes the boogeyman trope and expands the story into a deeply moving examination of the specter of unresolved trauma. Stream The Babadook now on Shudder.
Despite being the frequent victims of slasher killers, female creators didn't make much headway into the dominating 80s subgenre until Amy Holden Jones' The Slumber Party Massacre. Written by feminist activist Rita Mae Brown, the film was originally intended to be a parody of the slasher genre, but was produced as a played-straight slasher film. Still, with Amy Holden Jones directing, the film features more feminist moments than most 80s films of its kind, turning its female victims into actual characters and delivering more moments of humor amidst the brutal killings. Stream The Slumber Party Massacre now on Shudder.
XX, dirs. Sofia Carrillo, Jovanka Vuckovic, Annie Clark, Roxanne Benjamin, Karyn Kusama
XX honors the tradition of horror anthologies with a collection of short horror films, all directed by women. The collection of five films offer viewers a very distinct brand of unnerving, chilling stories. After its premiere at the Sundance Film Festival in 2017, Bloody Disgusting lauded the film as a "milestone" that "surpasses many male-dominated efforts of its kind."
Alice Lowe was already a prolific actor before her directorial debut, Prevenge, which premiered in 2016. The black comedy slasher features a different kind of killer: expecting mother Ruth (played by Lowe), who is convinced her unborn baby is compelling her to kill anyone involved in her late husband's fatal accident. Lowe actually directed the film while being pregnant in real life, and her newborn baby in the film is played by her 10-day old daughter. The topic of pregnancy has been fertile ground for horror stories since the inception of the genre, but in the hands of Lowe's British black comedy roots, the film subverts the common themes of the pregnant woman as helpless victim, turning her into a ruthless and merciless killer. Stream Prevenge now on Shudder.
Raw (2016), dir. Julia Ducournau
Julia Ducournau's "art house" cannibal horror flick Raw made headlines at the Toronto Film Festival in 2016 when two audience members fainted during the screening. While Ducournau doesn't take this as the badge of honor that horror fans are pinning onto her, the film is crafted with a subtle, muted menace that keeps the viewer rapt with attention, despite a desperate desire to look away. The film explores a coming-of-age story, blossoming female sexuality, social anxiety, sibling rivalry, and family legacy through its protagonist Justine, who, despite being raised as a vegetarian, is forced to eat rabbit kidneys in a college hazing ritual — which kicks off a gruesome, dark spiral and a greedy thirst for blood.
This Mexican crime fantasy film channels Guillermo del Toro's grim fairytale aesthetic to explore the devastating daily tragedies of the Mexican drug war. The film did not go unnoticed by the Pan's Labyrinth director himself, who joins Stephen King and Neil Gaiman as notable fans of Issa Lopez's horror tale. With a 97% fresh rating on Rotten Tomatoes, the Spanish horror film has won over audiences with its poignant story that follows young Estrella, a girl living in a Mexican city besieged by crime, drugs, gangs, and human trafficking. When Estrella is given three pieces of chalk that will supposedly grant her wish, Estrella discovers that magic always comes with a price. Stream Tigers Are Not Afraid now on Shudder.
Feminist filmmaker Anna Biller becomes the ultimate multi-hyphenate in her film The Love Witch, which she directed, produced, and wrote, in addition to helming production design, costume design, and composing. The film is shot in a technicolor dreamscape—a clear homage to 1960s horror—and is shot in 35mm film and edited via the bygone process of cutting and piecing original camera negatives. The film follows the stunning witch Elaine Parks (Samantha Robinson), who is fleeing recent heartbreak in hopes of starting a new life in California. She embarks in a series of new relationships in order to find "the one," fatally discarding men with her power when they don't meet her standards. Elaine manages to become a bizarrely empathetic protagonist, even as she leaves a startlingly high body count in her wake. Stream The Love Witch now on Shudder.
Always Shine is hardly the first horror film to examine the chilling tension in a fractured female relationship. But unlike its noteworthy predecessors, Sophia Takal's psychological thriller removes the male gaze, instead examining the breakdown of a friendship roiled in jealousy, suspicion, and insecurity from a particularly female perspective — even deconstructing the performance of femininity itself. Starring AMC alum Mackenzie Davis (Halt and Catch Fire) and Caitlin Fitzgerald (Masters of Sex), the film follows two aspiring actresses, though only one of their stars is rising. On a camping trip to Big Sur, the animosity between the two women comes to a violent and vicious head. Stream Always Shine now on Shudder.
The Lure (2015), dir. Agnieszka Smoczyńska
Fairytales have always been vaguely terrifying, which makes them perfect fodder for horror movie adaptations. In The Lure, Polish director Agnieszka Smoczyńska adapts the beloved Hans Christian Anderson story of The Little Mermaid with a modern horror twist. The film follows two mermaid sisters who meet a rock band on the beaches of Poland. They decide to perform with them as strippers and backup singers, before quickly becoming their own performing act. But masquerading in the human world hasn't quelled their lust for human flesh… until one of the sisters falls in love with one of the bandmates. It's also a musical, so if you're looking for your next rock opera with a bite, this is it.
Want more horror in your life? AMC's annual horror movie spectacular, FearFest is underway now, all through October until Halloween. Check the on-air schedule here, and see what's streaming here on amc.com, the AMC apps and AMC+, the company's premium subscription bundle (currently available to Comcast Xfinity, DISH and Sling TV customers).
Eli Roth's History of Horror returns for Season 2 on Saturday, October 10 at 10/9c. Watch the Season Premiere early now on amc.com, the AMC apps for mobile and devices, and on AMC+.
Read More