Blog
Avoid Halloween Fails With Last-Minute TWD, Better Call Saul and Killing Eve-Inspired Costumes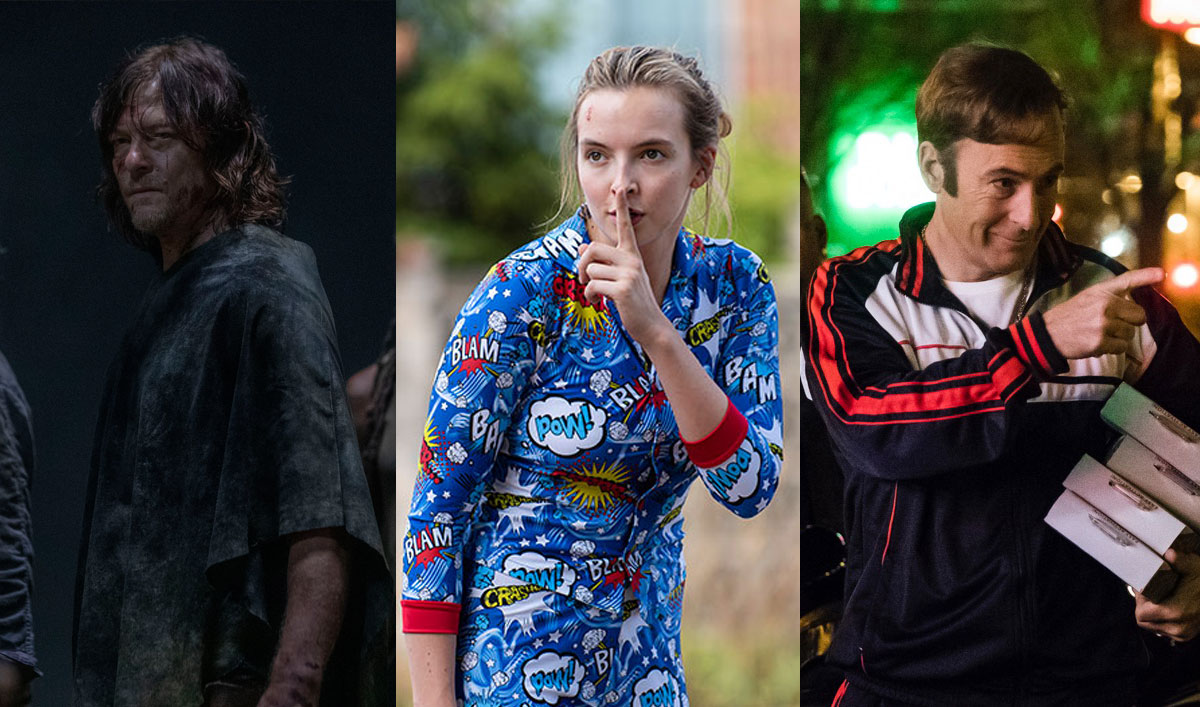 Halloween is just around the corner and you still don't have a costume for your big party? Don't be embarrassed. Maybe you've been too busy streaming the 87 horror movies available on amc.com and the AMC apps for AMC FearFest. Never fear, AMC has you covered with eight easy-to-pull-off last-minute costumes to nail the look of some of our most memorable characters:
Michonne — The Walking Dead (Stream Full Episodes of Season 10 Now)
Michonne is all business, which is great for the last minute costume seeker, because her look is consistent and utilitarian. Michonne can usually be seen in a sleeveless shirt in a dark, muted color, with dark jeans and a black belt. Tie the look together with a ring on a silver chain around your neck and fingerless gloves. Want to really nail it on a budget? Cut a katana shape out of cardboard and use a belt or yarn to strap it over your shoulder. Keep your friends in line with a walkie talkie and no-nonsense attitude and you're on your way to leading the night with a killer costume.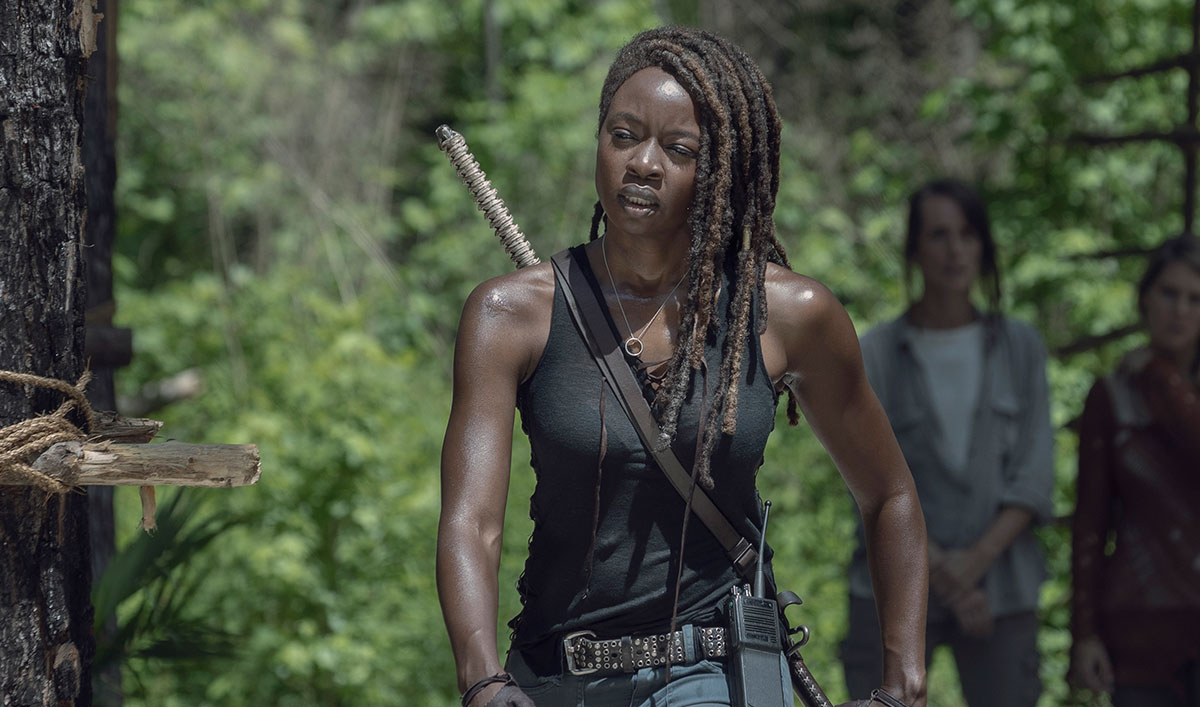 Daryl Dixon — The Walking Dead
Daryl's latest look can be passed off with normal closet staples: a black button down, black jeans, and throw a dark blanket or towel around your shoulders to capture Daryl's new "hermit" poncho. The most important part of a Daryl costume? The dirt. According to executive producer and special effects master Greg Nicotero, "Norman loves Daryl to be dirty. Daryl needs to be covered in dirt. When Norman leaves the makeup trailer, he puts more dirt on. If, in the world of the show, Daryl found a lake where he could rinse off, he wouldn't do it. Being clean is just not a priority for him."
From Nicotero: "The dirt is a huge part of the show. It's a mix of an alcohol base so when you put it on it stays on. You can mix it with glycerin and brown make-up. The glycerin helps set the makeup, and it makes you look sweaty without having to reapply water spritzers all day."
With a little more effort, you can even make a crossbow-looking prop. Cut off the top of a clothing hanger, sand down any sharp edges, and glue the curved leftovers to the top of a paper towel roll. Paint the assembly black after waiting for the glue to dry, and then attach some yarn from the ends of the hanger behind the cardboard roll. Voila! It won't be good if you encounter a walker, but it'll be enough to pull off a miniature version of Daryl's signature weapon.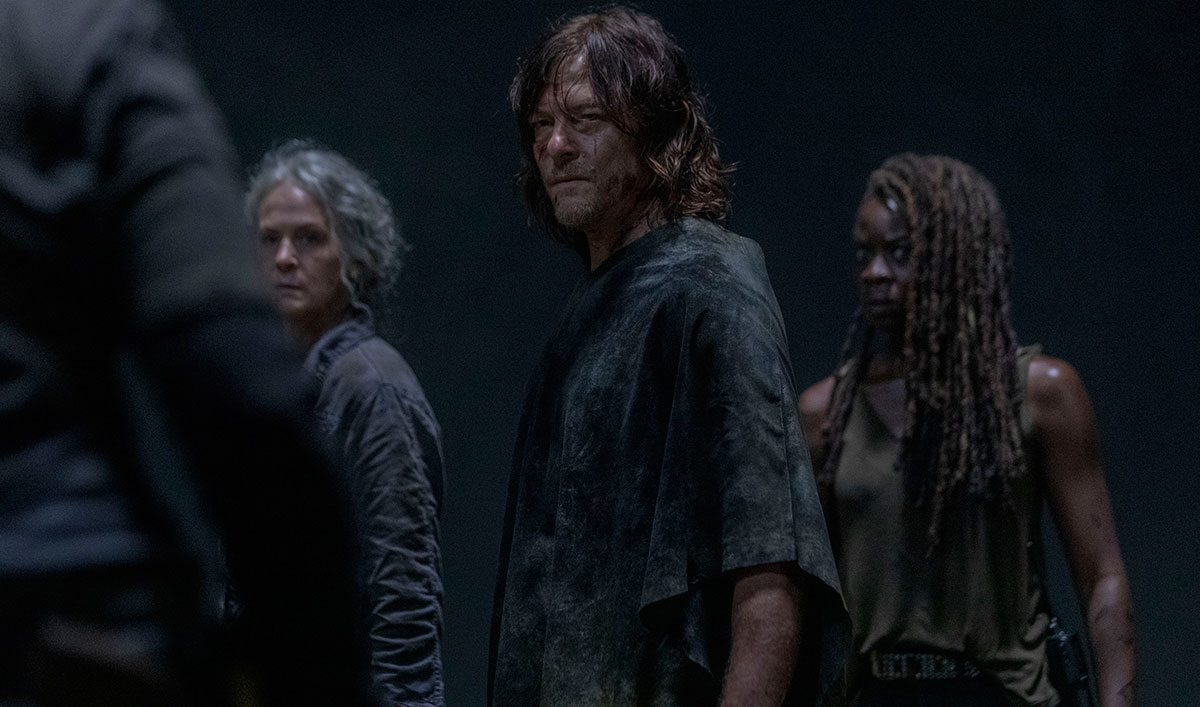 Walker — The Walking Dead
What's more iconic than The Walking Dead's walker? Even though every man-eating horror is unique, they all have the same Greg Nicotero flair. Now into Season 10, Nicotero has crafted an untold number of different walkers, so learn to dead-ify yourself from the man behind the makeup:
"Don't use bright colored clothes for walkers," explains Nicotero. "If you notice, in the show, walkers wear dark colors, like greys and blacks. You almost never see a color like yellow. We have teams and teams of people who make walker clothes all day, but if you want to do it at home, you can use some sandpaper to make the clothes look more distressed. You can sand the edges of clothes to make them look worn and torn."
Add some fake blood to your costume if you're looking to heighten the horror ante. According to Nicotero, "To make it at home, you can take peanut butter or toothpaste and add some powdered food coloring. It's important to use powdered food coloring, which you can find at bakeries, and not liquid food coloring because liquid food coloring will stain your skin. Add in some Caro corn syrup with liquid soap. The liquid soap helps provide a barrier for your skin. You can add some liquid caramel for color. Then, we use shaving cream to help clean it off the skin. We've found it's the best way, so that the blood mixture won't stain your skin when it comes off."
Get creative with your walker costume — as any The Walking Dead fan knows, the only limit to walker design is your imagination.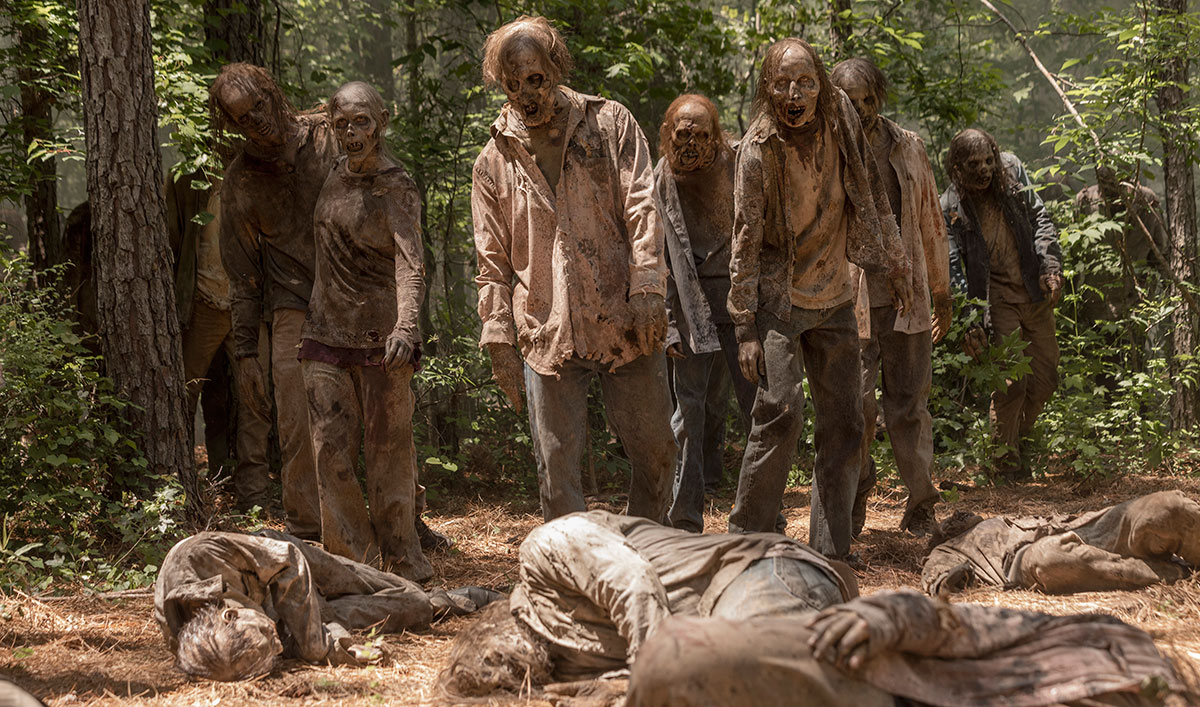 Charlie Manx — NOS4A2 (Binge Season 1 Now)
Turn Halloween into a Christmas nightmare by dressing up as Charlie Manx, the sinister vampire that sucks the life force from children in NOS4A2. Check out your local thrift stores for a long, refined coat and combine with a white dress shirt, a burgundy vest and a matching ascot or necktie. Slick back your hair — after all, Charlie Manx is a smooth villain — and if you can find long nail appliques in your local drugstore, all the better. Fill your pockets with Christmas ornaments and offer them throughout the night while peppering in out-of-place quotes from Christmas jingles, and you'll have friends wondering why you would spook-ify Christmas like this (which means you've really nailed it!).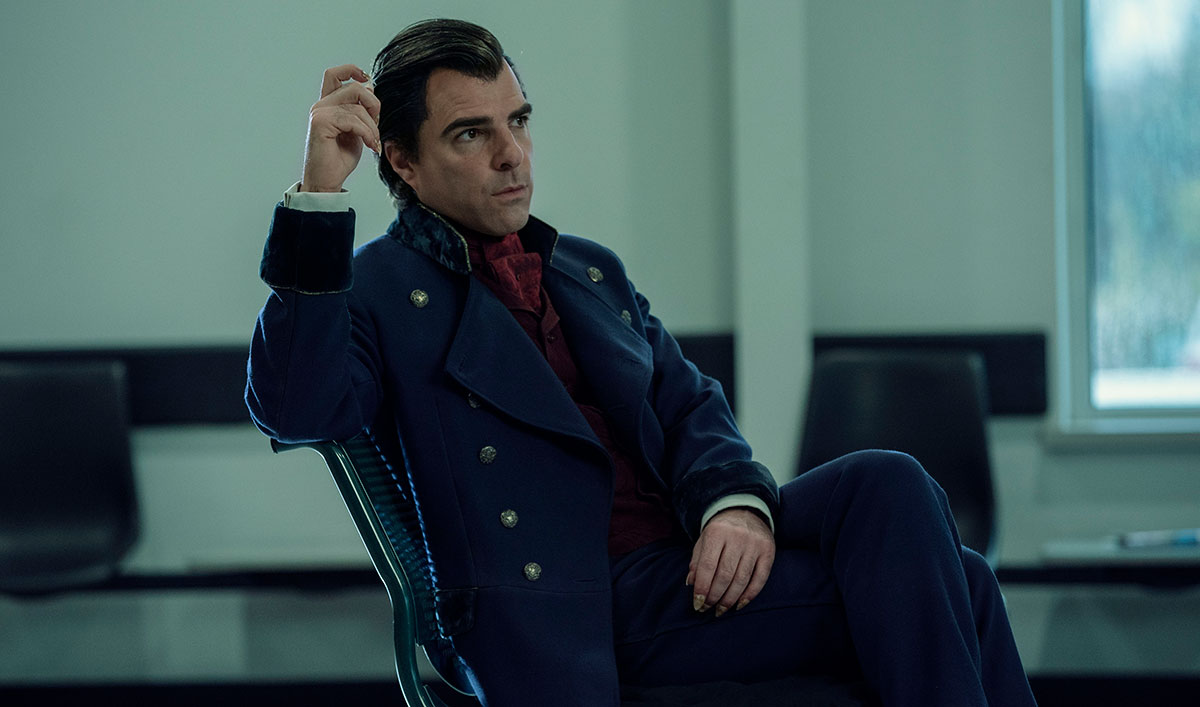 Jesse Custer — Preacher (Binge the Final Season Now)
Jesse Custer is a man of God (and in Season 4, a man against God), so that means black on black on black. With a sleek black shirt and black jeans, you're already most of the way there. Fold up a piece of white paper and fit it under your shirt collar to fake a clerical collar (try adding a bobby pin if it won't stay in place). You can even cut an eye patch from black construction paper and use ribbon or yarn to keep it on your head to complete Jesse's look. Don't forget to tousle your hair and you're ready to take on the apocalypse! (Or, you know, just trick or treaters).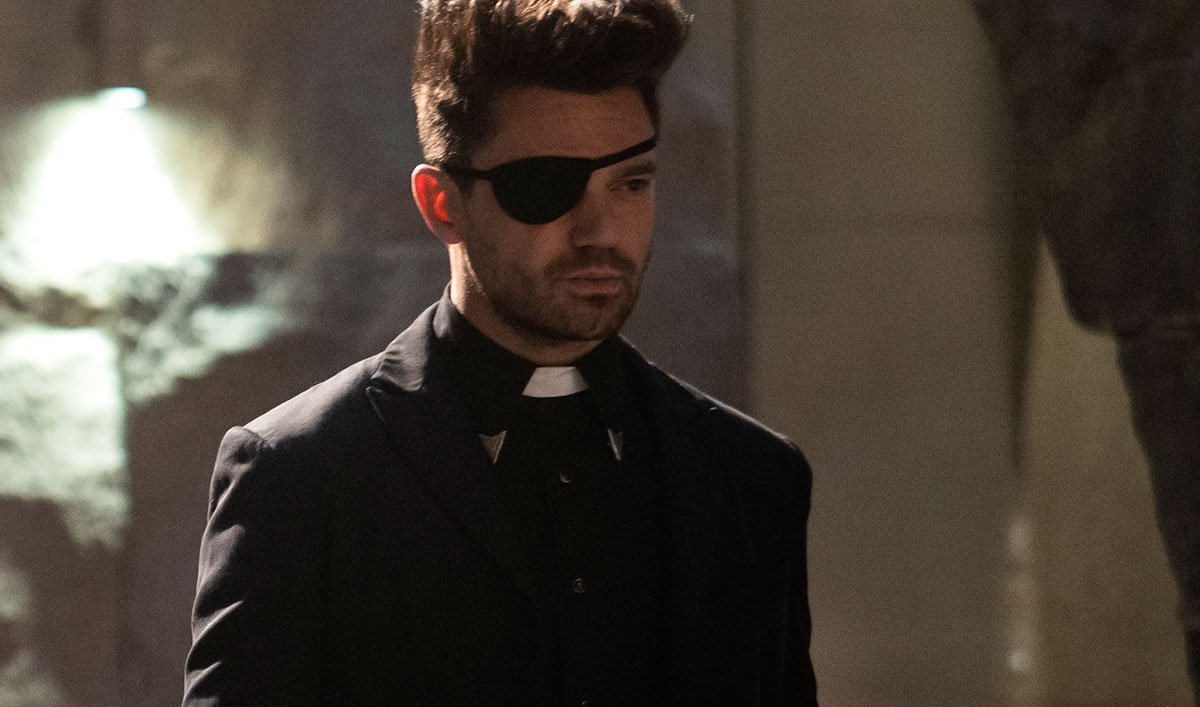 Villanelle — Killing Eve
Killing Eve's mercurial and deadly assassin has a penchant for the luxurious and the ridiculous. Villanelle creates her own costumes when out on the job and takes any chance she can get to be bigger and bolder in her fashion choices. Become the center of attention at your own costumed-soiree by copying some of Villanelle's riskier style choices: an extravagant pink gown, a brooding black dress, a pink dirndl with a pig mask. Even when Villanelle isn't looking to make a statement, she has an eye for bold pieces. For a more opulent streetwear Villanelle look, think soft fabrics with clean lines in standout colors. But for a fun, memorable Villanelle costume, why not brighten the party with a garish onesie? Don different accents throughout the night and possibly you'll have your very own Eve Polastri keeping a watchful eye on you.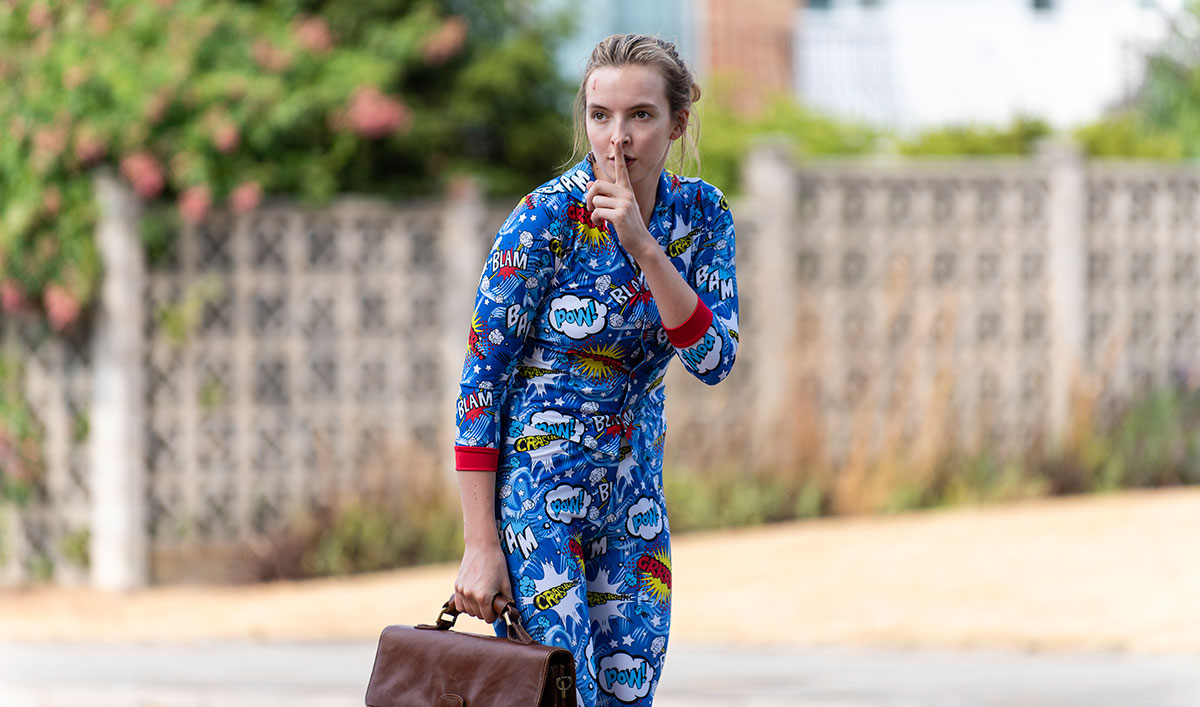 Dud — Lodge 49 (Binge Season 2 Now)
Dud's costume is as easy as his easy-going state of mind. Pull together his carefree, surfer look with a t-shirt at least one size too big in a bright color (to reflect Dud's bright outlook on life) paired with some colorful but muted swim trunks and a shark tooth necklace. If you can find a sandy blonde wig, and if you need, fake a beard with a stipple brush or tooth brush and sandy-colored makeup, even better! Don't forget to carry around a thermos to really complete his look.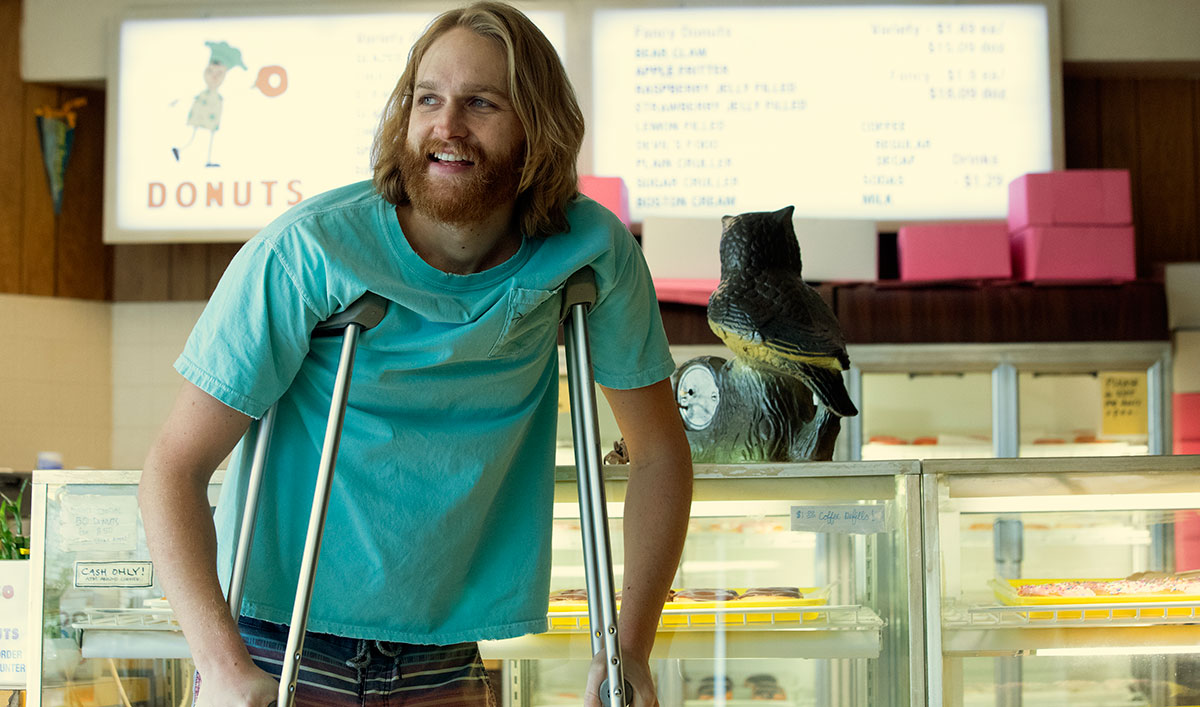 Jimmy McGill — Better Call Saul
Jimmy McGill spent much of the early 2000s in subtle, often brown colors. But as he moves deeper into the Albuquerque underworld over the course of Better Call Saul, his dress shirts take on a new flavor so bright they're hard to swallow. Wear a dress shirt in a shocking splash of color with some funky ties to mimic Jimmy's iconic Saul look.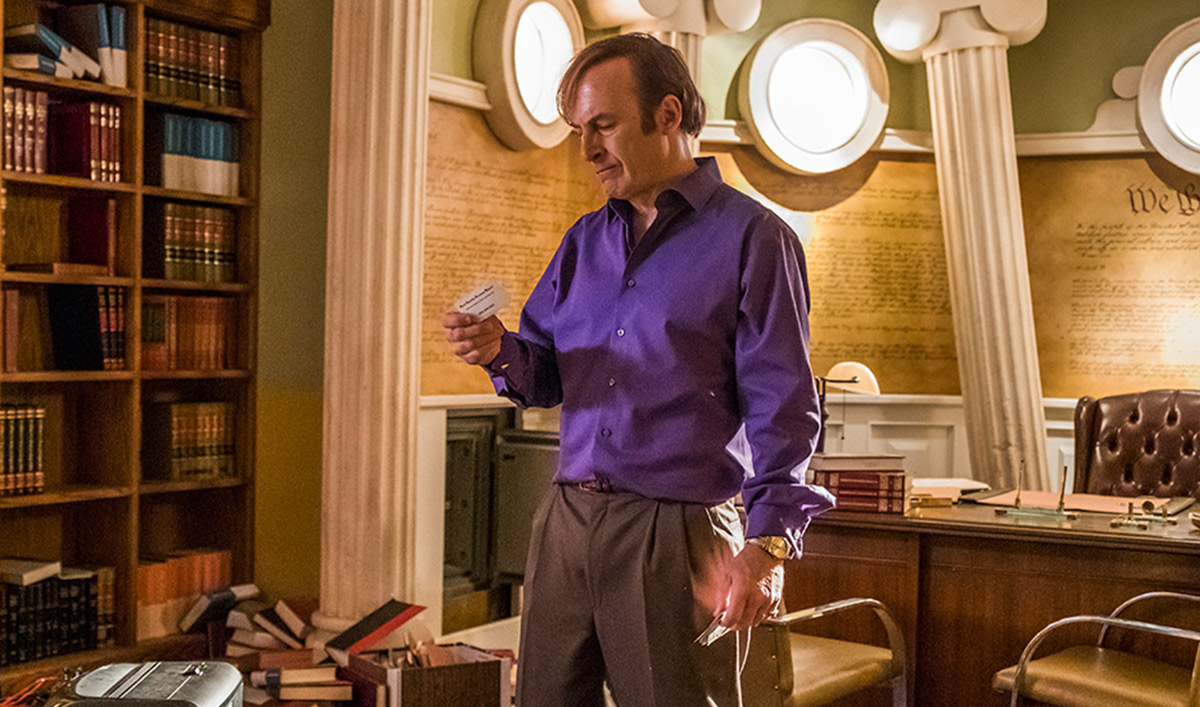 Take a look at what you have around your house — chances are with the right enthusiasm and imagination, you already have everything you need to become your favorite AMC character.
Watch your favorite AMC shows now on amc.com and the AMC Apps.
For more AMC news and exclusive, sign up for the AMC Insiders Club.
Read More