Video
Cast and Creators Wrap Up Season 5 of Fear the Walking Dead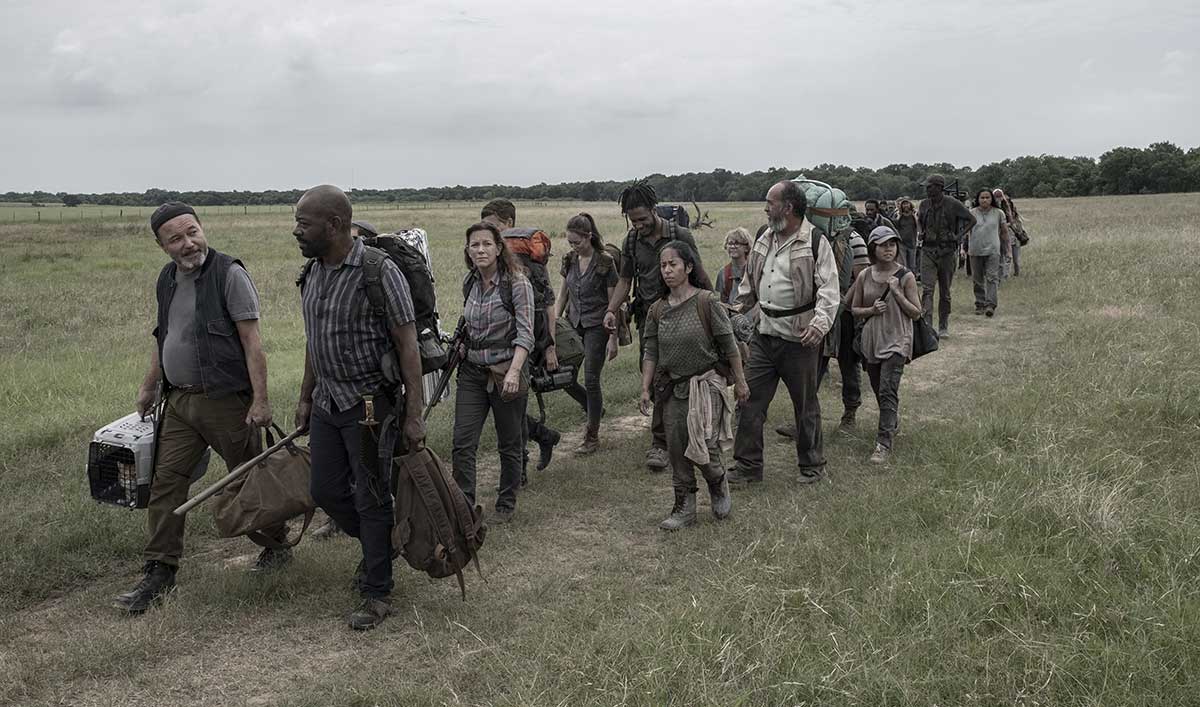 Season 5 has come to a close and what started as an incredibly unifying experience as the group began on their mission, has ended with the gang split and what Showrunner Ian Goldberg calls an "incredibly haunting, bittersweet feeling…"
In a new video wrapping up the season, the cast and creators reflect on how the group's bold actions helped them grow in Season 5 and the tremendous battles still left to fight.
Watch the Cast and Creators Wrap up Season 5 of FEAR
"These are characters who, when we found them at the beginning of the season, were struggling to overcome their past," says Showrunner Andrew Chambliss.
But their mission, and the feelings it opened up in them, led to tremendous personal growth.
"Morgan now feels real love responsibility and pride in group of people he wants to be around and he wants to call them his own," says Lennie James (Morgan).
In the end, even as Morgan is left in what are possibly his last moments, hope still shines through.
"It doesn't mean that new dreams can't take shape. It just means there's going to be a tremendous battle to fight in order to get there," says Goldberg.
Click here to watch the full video and get the cast and creators thoughts on Season 5 and what's to come.
To stay up-to-date with the latest trailers, episodes and behind-the-scenes videos, join the Fear the Walking Dead Insiders Club.
Read More