Video
Watch the Group Battle a Horde to Cross a Faulty Bridge in Fear the Walking Dead Episode 15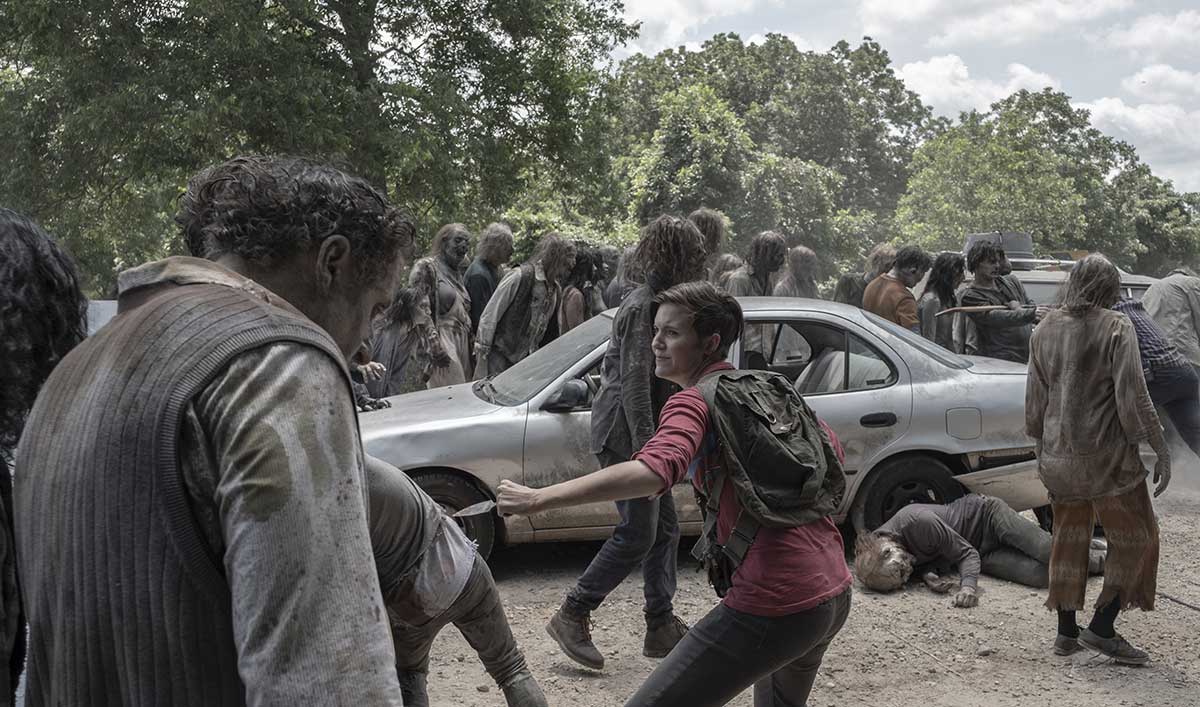 Since the moment the group met Virginia, she's had the upper hand.
Despite her sweet talk, she doesn't take kindly to Morgan (Lennie James) and the group refusing her offer to join up.
So it should come as no surprise when, in Fear the Walking Dead Episode 15, she traps them on a faulty bridge full of walkers.
Faced with overwhelming odds, the group must stand and fight, leading to some true heroics, as well as the episode's best walker kill.
Watch the Best Walker Kill From Fear the Walking Dead Episode 15
Even as the survivors marshal all their walker-fighting prowess, they are still no match for a horde and a distressed bridge.
Until they get a surprise helping hand that is.
Click here to watch the scene and see how the bridge was won.
The Fear the Walking Dead Season 5 Finale airs Sunday at 9/8c on AMC. Available 48 hours early, ad-free, for AMC Premiere subscribers.
To stay up-to-date with the latest trailers, episodes and behind-the-scenes videos, join the Fear the Walking Dead Insiders Club.
Read More