Video
The Fear the Walking Dead Cast on How to Live in the Apocalypse, Not Just Survive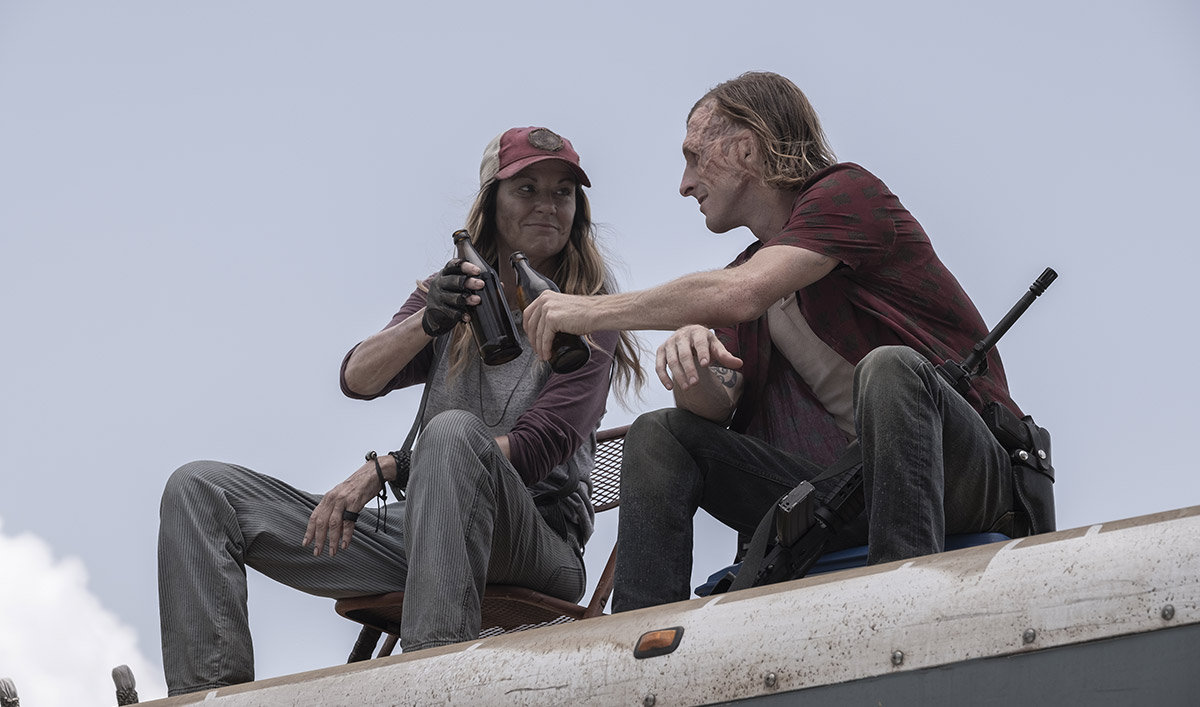 How do you build a semi-normal life after the world ends?
That's what the survivors of Fear the Walking Dead are beginning to wonder as they embark on their mission of helping others and, along the way, are forced to reckon with their own apocalyptic lives.
"We know how to survive, what we don't know how to do, is to live," says Lennie James (Morgan) in a new video taking fans behind the scenes Season 5.
Inside the Cast Attempt to Live, Not Just Survive
"For all of our characters, life has to be about more than where you're gonna sleep, what are you gonna eat and who do you have to worry about coming after you," says Executive Producer/Showrunner Andrew Chambliss.
And helping others has forced them to come to terms with the need to live, according to the cast.
Morgan, for example, can't help but see the similarities in his Tess's family to his own, which could help open him up to Grace (Karen David).
Then there's Charlie (Alexa Nisenson), whose desire to start a new life for the group leads her right to Rabbi Jacob.
Click here to watch the full video and go inside the group's attempt to build a semi-normal life.
Fear the Walking Dead airs Sundays at 9/8c on AMC. Available 48 hours early, ad-free, for AMC Premiere subscribers.
To stay up-to-date with the latest trailers, episodes and behind-the-scenes videos, join the Fear the Walking Dead Insiders Club.
Read More