Press
Fear the Walking Dead Showrunner Ian Goldberg Talks Morgan's Fate With EW, Sets Up Season 6 With THR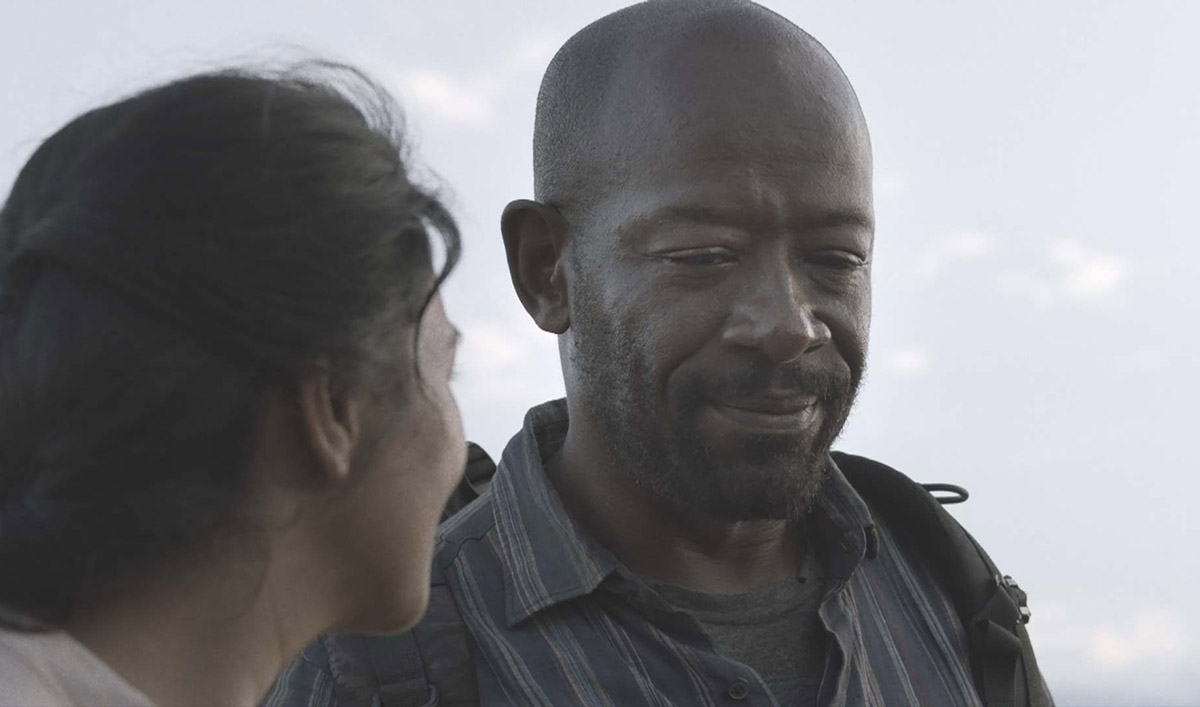 This week, Ian Goldberg, one of Fear the Walking Dead's showrunners, discusses Morgan's (Lennie James) fate with Entertainment Weekly and sets up Season 6 for The Hollywood Reporter. Plus, ComicBook.com ponders Morgan's fate:
• Ian Goldberg tells Entertainment Weekly, "It certainly doesn't look good for Morgan. We've seen Morgan survive some pretty scary things in the past, but this might be the biggest test he's faced yet."
• Looking ahead, Ian Goldberg explains to The Hollywood Reporter that the survivors are "now all being separated from the people they care about the most. In Season 6, we're going to see them living apart from each other, not able to operate the way that they've grown accustomed to operating in the apocalypse."
• ComicBook.com notes that the Season 5 Finale ended with Morgan "on death's door before a cut to black."
• Deadline learns from Andrew Chambliss and Ian Goldberg that "the challenge with the finale was to find a way to bring our characters' mission crashing down around them in a satisfying way that felt organic to the story and honored where our characters have been while at the same time fundamentally changing course of the show."
• Colman Domingo, who plays Strand, explains to Hollywood Life that he may direct an episode or two of Fear the Walking Dead again in Season 6: "I'm really fascinated with television because I think Fear is like its own small film. It's an hour-long film."
• Karen David tells Meaww that Grace has "accepted the fact that she's going to die and if Chernobyl was anything to look at in my research of people that were affected by the radiation, symptoms could come up instantly, or it could happen in weeks, or months or if they're developing cancer then it could happen over a span of four to five years."
• Screen Rant provides a guide to Season 5's main characters, observing that "thanks to some big Season 4 departures the Fear the Walking Dead cast has evolved."
• For recaps and reviews of Season 5, Episode 16, "End of the Line," check out Bleeding Cool, Celeb Dirty Laundry, DailyMail.com, FanSided, Syfy Wire, TV Fanatic, TV Guide and TVLine.
To stay up-to-date with the latest trailers, episodes and behind-the-scenes videos, join the Fear the Walking Dead Insiders Club.
Read More