Press
Fear the Walking Dead Season Finale Makes EW List; Columbus Dispatch Interviews Maggie Grace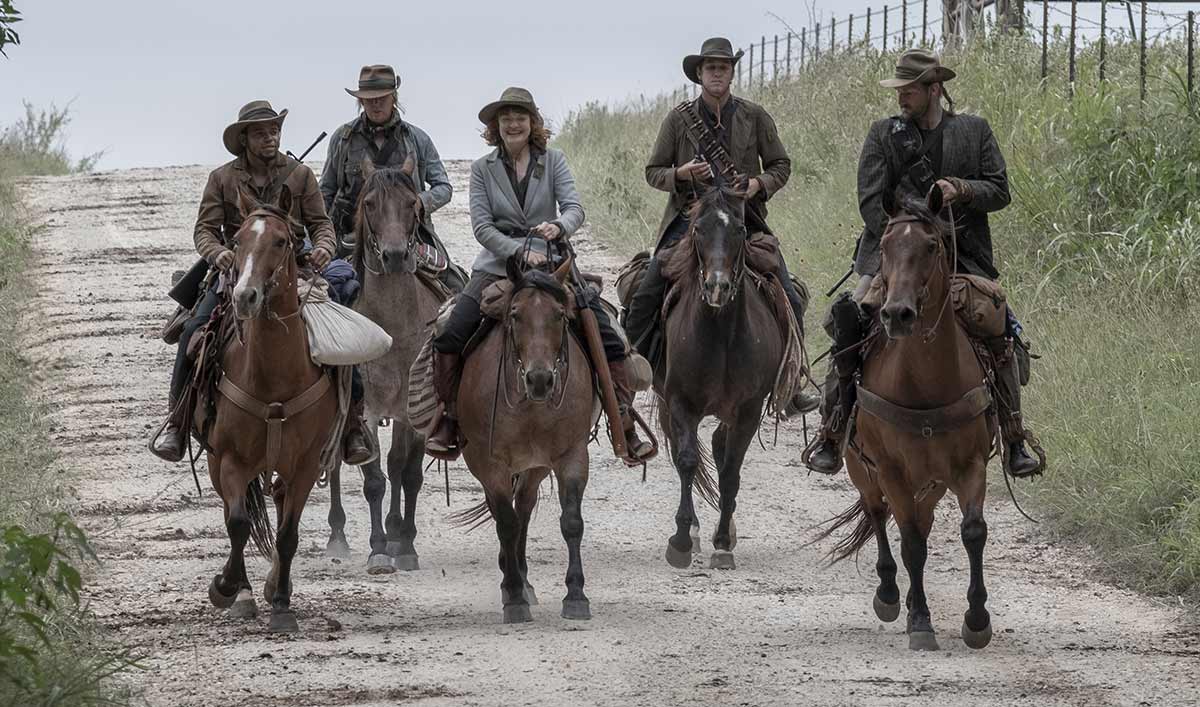 This week, a senior editor at Entertainment Weekly endorses Season 5, while The Columbus Dispatch interviews Maggie Grace (Althea). Plus, ComicBook.com spotlights a look at the Season 5 Finale. Read on for more:
• A senior editor at Entertainment Weekly shares that this week he'll be watching Fear the Walking Dead, "which has really found it's stride in its fifth season."
• The Columbus Dispatch interviews Ohio native, Maggie Grace, who says of Althea, "What really excited me about the character is that you don't see a lot of female characters who are not defined by men, who are not just there to service male characters. She's a real force and very layered."
• ComicBook.com spotlights footage from the Season 5 Finale and an official synopsis that reads, "Facing an unknown future, Morgan leads the group on a mission; Al puts the pieces together; John and June make a promise."
• TV Guide wonders, "No major characters have died in Fear the Walking Dead Season 5, and there's just one episode left. Neither Fear nor The Walking Dead has ever gone this long without killing a series regular. Will the streak hold, or will Fear finally off somebody in the finale?"
• TVLine's best TV quotes of the week includes Virginia saying, "Spaghetti ain't simple, and it's usually messy one way or another."
• BuzzFeed's TV moments of the week includes when "Morgan was finally ready to admit his feelings for Grace, however Grace revealed that she's terminally ill."
• Karen David, discussing Grace, tells Decider, "I'm glad that if her time is now and it's her time to go now, I'm glad that she met someone like Morgan. I'm glad that happened as opposed to it never happening before she dies… She needed that so much for her healing, for acceptance of her fate, to go peacefully."
• Meanwhile, Undead Walking wants to know if "there is a connection between the Season 3 preppers and the Pioneers."
• ComicBook.com remarks on the fact that the show "aired a series first in 515, 'Channel 5': character death caused by selfie."
• For recaps and reviews of Season 5, Episode 15, "Channel 5," check out Celeb Dirty Laundry, DailyMail.com, Entertainment Weekly, Syfy Wire and TVLine.
Fear the Walking Dead airs Sundays at 9/8c on AMC. Available 48 hours early, ad-free, for AMC Premiere subscribers.
To stay up-to-date with the latest trailers, episodes and behind-the-scenes videos, join the Fear the Walking Dead Insiders Club.
Read More