Press
EW Focuses on Logan; Peter Jacobson Talks Joining Fear With WGN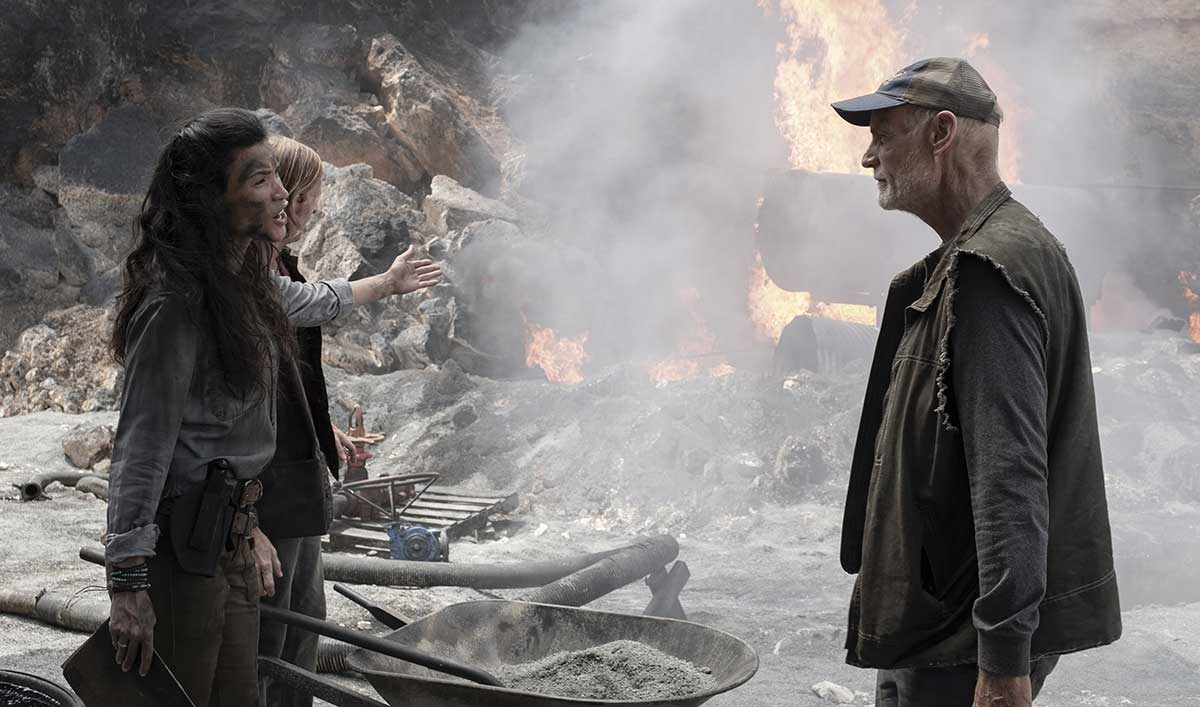 This week, Entertainment Weekly focuses on Logan, while Peter Jacobson speaks with WGN Radio about joining Fear the Walking Dead. Plus, Screen Rant on Strand's best lines. Read on for more:
• Entertainment Weekly has a sneak peek of "Logan's turn to the dark side," adding that "the circumstances of Logan's metamorphosis may be directly related to one of the good guys."
• WGN Radio interviews Peter Jacobson, who talks about why he joined Fear the Walking Dead: "That's outside my normal way of living. Not a rabbi. Most rabbis don't kill zombies so I was thrilled to come along."
• Screen Rant ranks Victor Strand's (Colman Domingo) best quotes, observing, "During his time with the old group and new, Victor has uttered some interesting, humorous, and philosophical words. Sometimes, they've puzzled others, sometimes angered them, and other times made them think."
• Discussing the ending of "Episode 10," Lennie James (Morgan) tells BT TV, "I think Morgan had to get away because he doesn't know what to do or how to deal with the feelings Grace has opened up in him. In that moment where he is driving away, I think he believes it is a betrayal."
• Screen Rant explains the "tragic backstory" of June (Jenna Elfman), who "was something of an enigma when she was first introduced in Season 4."
• For recaps and reviews of Season 5, Episode 13, "Leave What You Don't," check out Bleeding Cool, ComicBook.com, Decider, JoBlo, Syfy Wire, TV Guide, TV Insider and TVLine.
Fear the Walking Dead airs Sundays at 9/8c on AMC. Available 48 hours early, ad-free, for AMC Premiere subscribers.
To stay up-to-date with the latest trailers, episodes and behind-the-scenes videos, join the Fear the Walking Dead Insiders Club.
Read More