Video
Charlie's Perfect Timing Wins Best Walker Kill From This Week's Fear the Walking Dead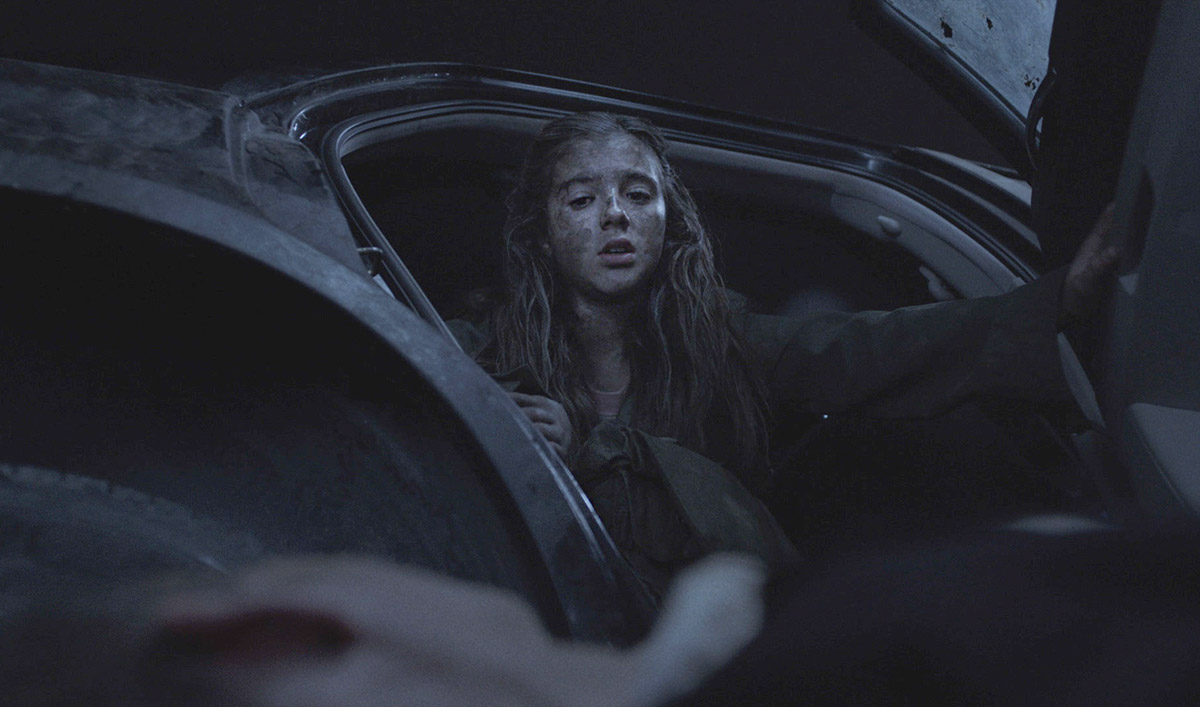 Kids don't always have the best timing.
And sure, maybe Charlie (Alexan Nisenson) running away right when the caravan was struggling wasn't the opportune moment.
But in this week's best walker kill, Charlie shows can have impeccable timing when given the chance.
Watch the Walker Kill of the Week
With a walker closing in on her she slams a walker in the car door at the perfect moment.
Her old friends might not love her timing, but her new friend Rabbi Jacob seems very thankful for it.
And she didn't even get her fingers in the door.
Click here to see how she saves Rabbi Jacob and smashes up a walker head in the process.
Fear the Walking Dead airs Sundays at 9/8c on AMC. Available 48 hours early, ad-free, for AMC Premiere subscribers.
To stay up-to-date with the latest trailers, episodes and behind-the-scenes videos, join the Fear the Walking Dead Insiders Club.
Read More