Press
EW Spotlights Fear the Walking Dead's Dawn of the Dead Nod; Uproxx Talks Morgan and Grace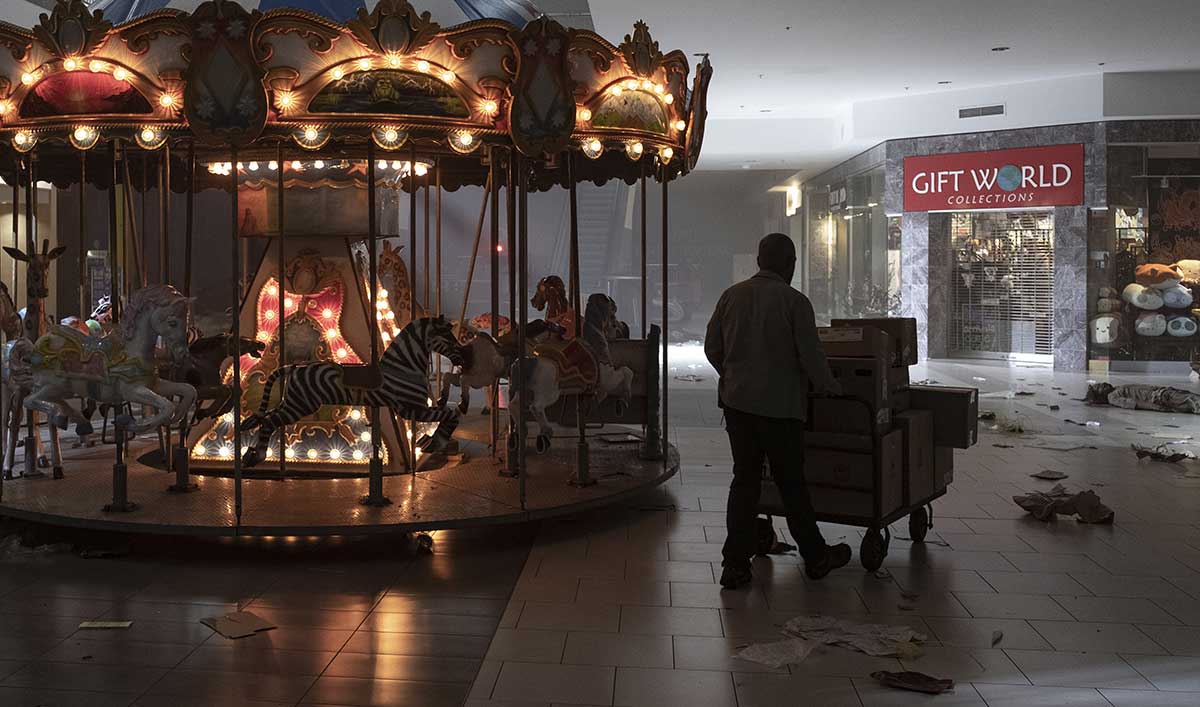 This week, Entertainment Weekly spotlights the Dawn of the Dead nod from this week's episode, while Uproxx takes a closer look at Morgan and Grace's relationship. Plus, ComicBook.com makes note of a Daryl callback on the show. Read on for more:
• Entertainment Weekly reports that this week's episode had "a nod to what many consider the best zombie film of all time," where zombie fans "will note the similarity to George A. Romero's 1978 classic Dawn of the Dead, which took place in a Pennsylvania shopping mall."
• Uproxx explains that the reason Morgan "couldn't go with Grace is because he hasn't yet properly grieved for his dead wife and son. In order to move forward with Grace, he has to first say goodbye to Jenny and Duane. Let's just hope that he's able to do so soon, because from the looks of Grace's health, she doesn't have a lot of time left."
• Highlighting Dwight's storyline, ComicBook.com observes, "A decision once made by The Walking Dead's Daryl (Norman Reedus) came back into play in Sunday's Fear the Walking Dead."
• TV Guide commends last week's episode, where Morgan's storyline had "a nice nod to one of The Walking Dead's finest hours."
• ComicBook.com points out that Alicia "has adopted more of the peaceful philosophy exhibited by Morgan" and has "adopted the ways of Aikido, and is seen practicing with her own makeshift bō."
• In its Sci-Fi Character Battle, CarterMatt says of Alicia that "she's fearless, she's evolved so much over the years, and there could be some powerful stuff ahead in terms of the remainder of Season 5."
• According to ComicBook.com, Alycia Debnam-Carey reveals, "When Strand got Alicia's signature weapon after she had given it up, it felt very weird. I didn't like it. I felt very protective over it. But also thrilled that I don't have to kill all the time."
• Undead Walking collects "all the little details, references, and unanswered questions" from The Althea Tapes, the companion series featuring some of Althea's taped interviews.
• For recaps and reviews of Season 5, Episode 10, "210 Words Per Minute," check out Decider, Hulu Watcher, JoBlo, Syfy Wire, TV Guide, TVLine and Undead Walking.
Watch full episodes of Fear the Walking Dead on amc.com and the AMC app for mobile and devices.
To stay up-to-date with the latest news, join the Fear the Walking Dead Insiders Club.
Read More