Press
EW Heralds Fear the Walking Dead Walker Kill; ComicBook on Tree Painting Mystery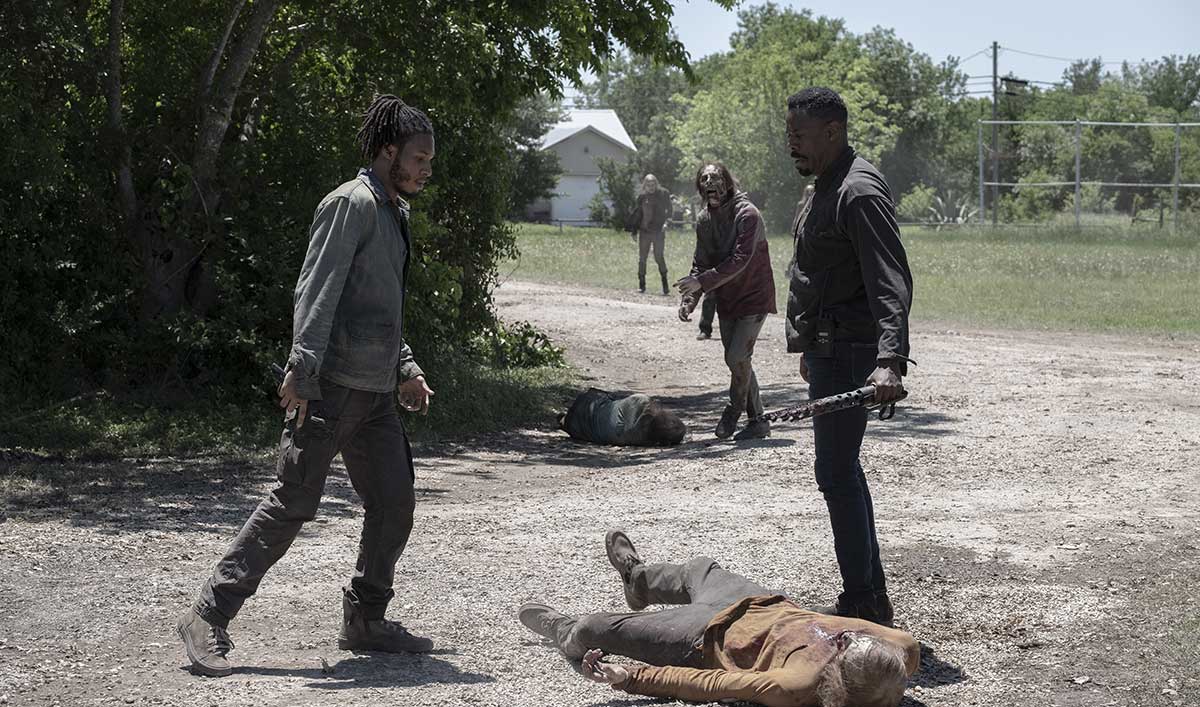 This week, Entertainment Weekly heralds a walker kill, while ComicBook.com reports that the tree painting mystery is now solved. Plus, BuzzFeed is impressed by last week's George Romeo homage. Read on for more:
• "Character development is all well and good, but sometimes you just want to see a cool zombie kill," Entertainment Weekly writes as it heralds this week's episode, explaining that Strand comes to the rescue of Alicia, "and in pretty epic style, if we do say so ourselves."
• ComicBook.com reports, "Fear the Walking Dead solved one of its mysteries Sunday when it revealed the identity of the person painting trees with inspirational messages."
• BuzzFeed's top TV moments include last week when the show "paid homage to George Romero's Dawn of the Dead when the group encountered a bunch of walkers in an abandoned shopping mall."
• Undead Walking points out that Morgan is "not just afraid to start something with Grace because her time may be short, but because he's afraid he'll break down again if and when she dies. And he's likely also afraid he'd not be able to bring himself to prevent her reanimation, thus putting his new friends at risk."
• For recaps and reviews of Season 5, Episode 11, "You're Still Here," check out Bleeding Cool, Celebrity Dirty Laundry, The Daily Mail, Decider, Hulu Watcher, JoBlo, TV Insider, Syfy Wire and TVLine.
Fear the Walking Dead airs Sundays at 9/8c on AMC. Available 48 hours early, ad-free, for AMC Premiere subscribers.
To stay up-to-date with the latest trailers, episodes and behind-the-scenes videos, join the Fear the Walking Dead Insiders Club.
Read More