Video
Stream Fear the Walking Dead Episode 5 Now: Al Risks Her Life to Save Her Stories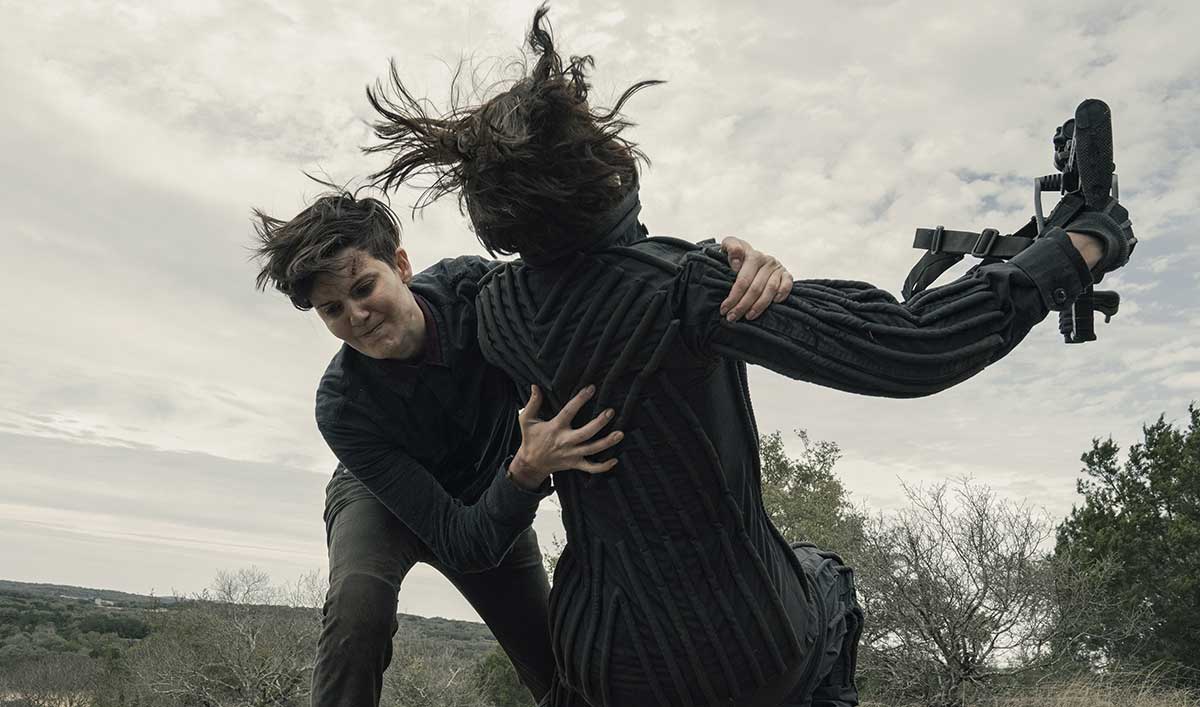 Al values nothing above her tapes.
Until now, she's been the only one who felt they were critical.
But in Episode 5, a militarized group is after Al's tapes and she's willing to risk her life to save the stories.
What could be on the tapes that's worth going after?
And whatever it is, is it worth Al dying for?
Find out now: Watch the latest episode.
Fear the Walking Dead airs Sundays at 9/8c on AMC. Available 48 hours early, ad-free, for AMC Premiere subscribers.
To stay up-to-date with the latest news, join the Fear the Walking Dead Insiders Club.
Read More