Video
Fear the Walking Dead Cast and Creators on Why Relationships Keep People Going in the Apocalypse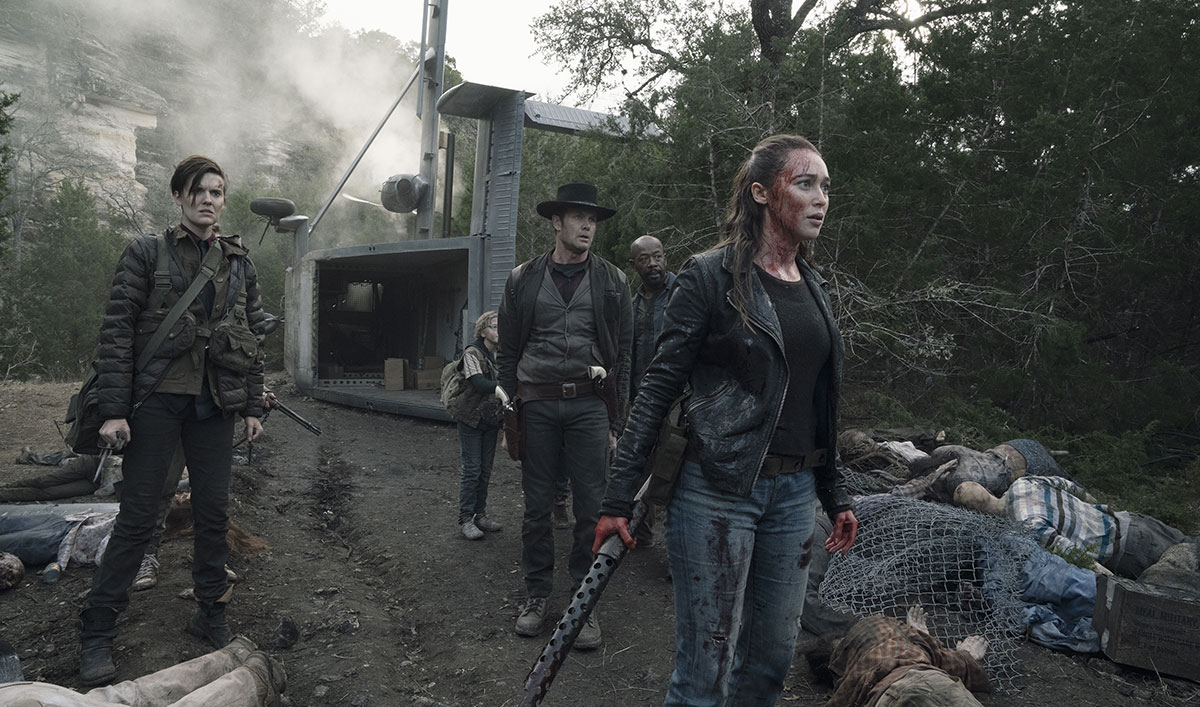 How far would you go for someone else in the end of times?
It's a question that all the characters of Fear the Walking Dead have had to grapple with at one time or another.
"If you want to survive, you have to be able to connect," says Danay Garcia in a new video breaking down love and friendship in Season 5 of FEAR.
Go Inside Love and Friendship in the Apocalypse
That's why making the decision to help people has been critical for all the characters.
"Just eking out their survival day after day isn't enough to get up every day… they're really looking for meaning, and those things come with being part of a larger community," says Maggie Grace.
Click here to watch the full video and see why the cast and creators think the relationships in the apocalypse are what keep people going.
Fear the Walking Dead airs Sundays at 9/8c on AMC. Available 48 hours early, ad-free, for AMC Premiere subscribers.
To stay up-to-date with the latest news, join the Fear the Walking Dead Insiders Club.
Read More