Press
Fear the Walking Dead Showrunners Talk Salazar & Strand With EW; Uproxx Laments Loss of Morgan's Weapon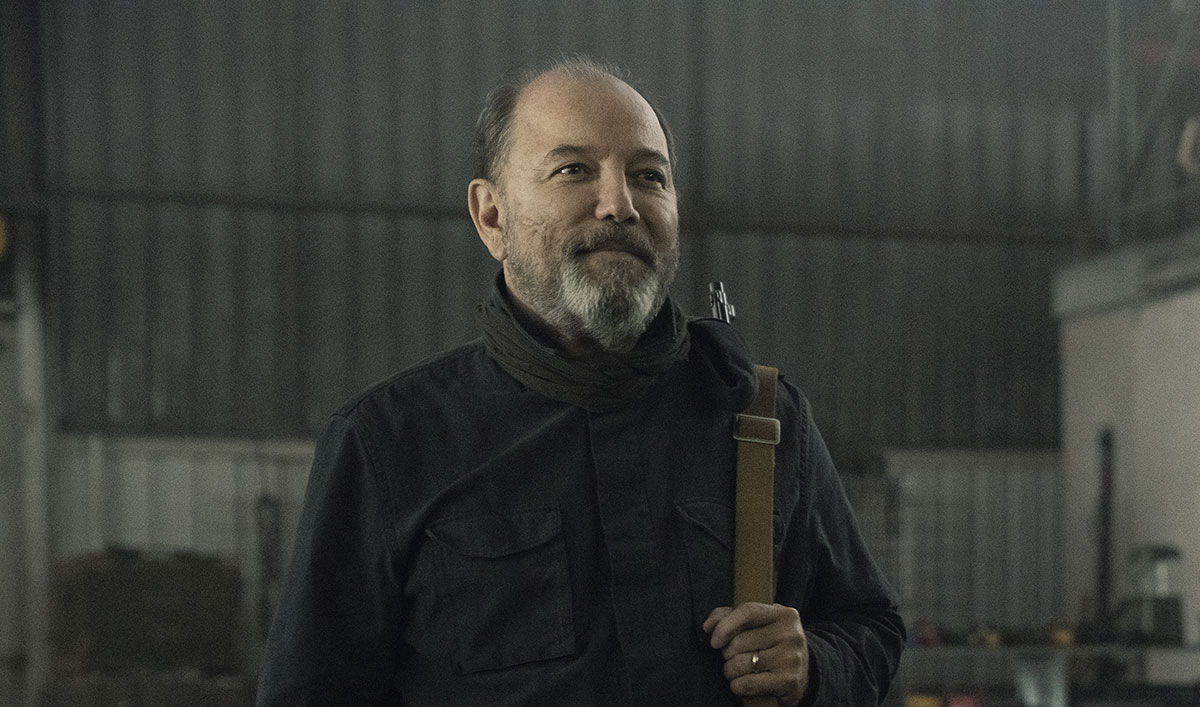 This week, Andrew Chambliss and Ian Goldberg discuss Salazar and Strand's dynamic with Entertainment Weekly, while Uproxx laments the loss of Morgan's bō stick. Plus, Cinema Blend takes a closer look at Grace, one of the show's new characters. Read on for more:
• Andrew Chambliss explains to Entertainment Weekly, "I think in Salazar's mind, he believes that Strand wants to help, but he thinks…he'll find some way to mess it up because of his own need for self-preservation."
• Uproxx laments, "RIP Wooden Stick. What does it mean for the future of Morgan Jones? That remains to be seen."
• Cinema Blend focuses on Grace, played by Karen David, calling her the "newest character sporting a giant morally conscious monkey on her back."
• At the ATX Television Festival, Ian Goldberg tells the assembled crowd, "Thematically, it's a season about redemption. These are all characters who have been brought together and there are things they have to make up for from the past. They're choosing benevolence and going out in the world and helping people," Deadline reports.
• Lennie James tells Syfy Wire that the group's impulse to help people is "coming from a place of how seriously they regret the things that they've done. They feel like they have to make up for what they've done before, and Morgan has a lot to make up for."
• Queried at the ATX Television Festival about the show's Rick connection from the Season 5 Premiere, Ian Goldberg says simply, according to Bleeding Cool, "I think it'll be very disappointing if we didn't follow up."
• TV Insider chooses "12 moments that emphasize how happy we are Alicia's still around."
• TVLine's best quotes of the week include Annie replying to Morgan, who tells her not to be afraid, "That's what people always say when there's something to be afraid of."
• BuzzFeed's top TV moments this week include the gang being "betrayed by Logan after they landed in a completely unknown area" in the Season 5 Premiere, plus when Al killed a walker "carrying a bunch of stuff with strange markings — the symbols were first seen on the helicopter that took Rick during his final The Walking Dead episode."
• Jenna Elfman tells New Zealand's Stuff that June is "going to be the one to drive her own story through the apocalypse and not be a victim any more. She's hellbent on helping others or die trying."
• For recaps and reviews of Season 5, Episode 2, "The Hurt That Will Happen," check out Bleeding Cool, ComicBook.com, Entertainment Weekly, Hulu Watcher, TV Fanatic, TV Insider, TVLine, Undead Walking and Uproxx.
Fear the Walking Dead airs Sundays at 9/8c.
Watch full episodes of Fear the Walking Dead on amc.com and the AMC app for mobile and devices.
To stay up-to-date with the latest news, join the Fear the Walking Dead Insiders Club.
Read More