Press
Colman Domingo Speaks With CinemaBlend; CBR Endorses Dwight Crossing to Fear the Walking Dead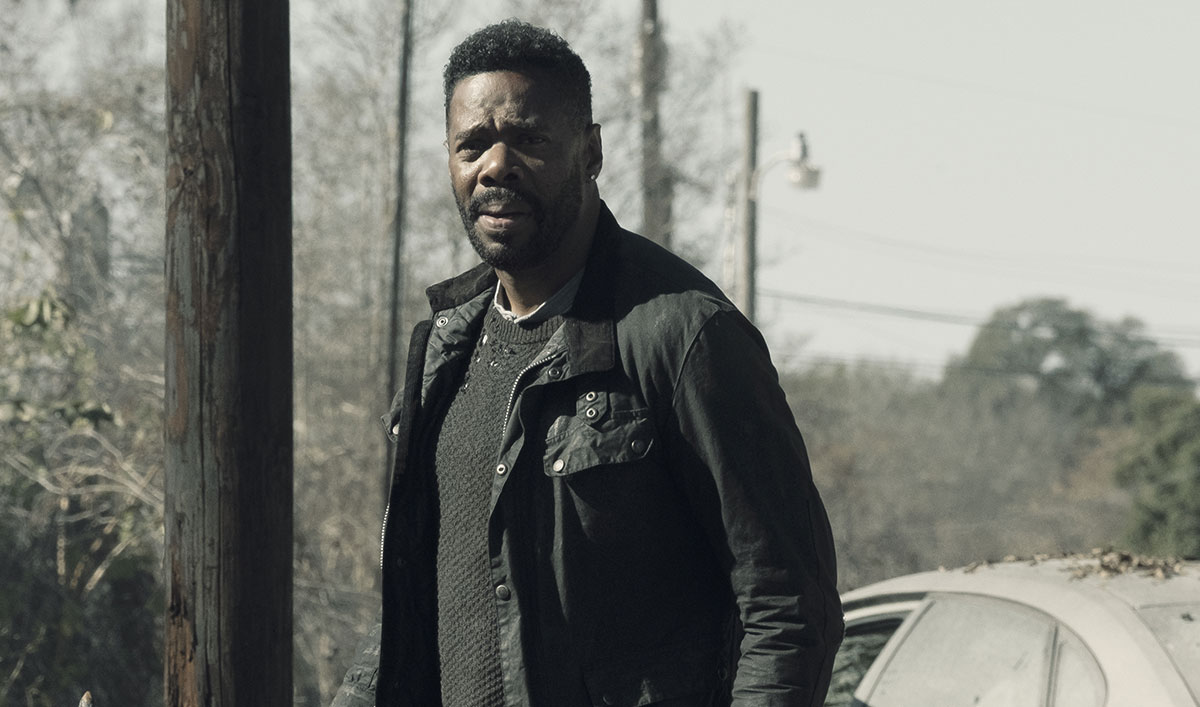 This week, Colman Domingo discusses the latest episode with CinemaBlend, while CBR.com explains why it was right for Dwight to cross over to Fear the Walking Dead. Plus, ComicBook.com reports that The Walking Dead's Sarah Wayne Callies directed next week's episode. Read on for more:
• Colman Domingo tells CinemaBlend that Strand and Daniel "have to be at a new place now. Victor Strand has absolutely put himself on the line. Even after this sort of a heist in getting the plane, he actually used it to save Daniel, so I thought that he has proven himself to Daniel."
• CBR.com explains how Dwight "already feels like a full-fledged member of the [Fear the Walking Dead] family. The timing of his appearance, and what he brings to the table in terms of story, made the character uniquely well-suited for the survival drama."
• One of BuzzFeed's best TV moments this week includes when "John and June stumbled upon Dwight, who is still searching for Sherry — this episode marked Dwight's first appearance since he was exiled on The Walking Dead."
• ComicBook.com points out that this week's episode had "a slew of references to both the past of Fear the Walking Dead and the larger Dead universe with several key moments and Easter eggs."
• Danay Garcia speaks with MEA WorldWide about her take on Luciana, saying, "I wanted Luciana to come about as a character who was strong, powerful and a survivor. I just love anything that has to do with bringing alive the most essential part of human survival, and this (show) was the best place for me to explore that."
• Interviewed by 1883 Magazine, Karen David says Grace may not be "emotionally equipped as yet to be able to face and understand her existence and to learn to live with the losses. It almost feels like she has numbed herself and perhaps is hiding behind her traumas."
• For recaps and reviews of Season 5, Episode 4, "Skidmark," check out Bleeding Cool, CarterMatt, CBR.com, ComicBook.com, Entertainment Weekly, JoBlo, Syfy Wire, TV Guide and TVLine.
Fear the Walking Dead airs Sundays at 9/8c.
Watch full episodes of Fear the Walking Dead on amc.com and the AMC app for mobile and devices.
To stay up-to-date with the latest news, join the Fear the Walking Dead Insiders Club.
Read More