Press
Den of Geek on Fear the Walking Dead Season 5 Details; Lennie James Talks to Metro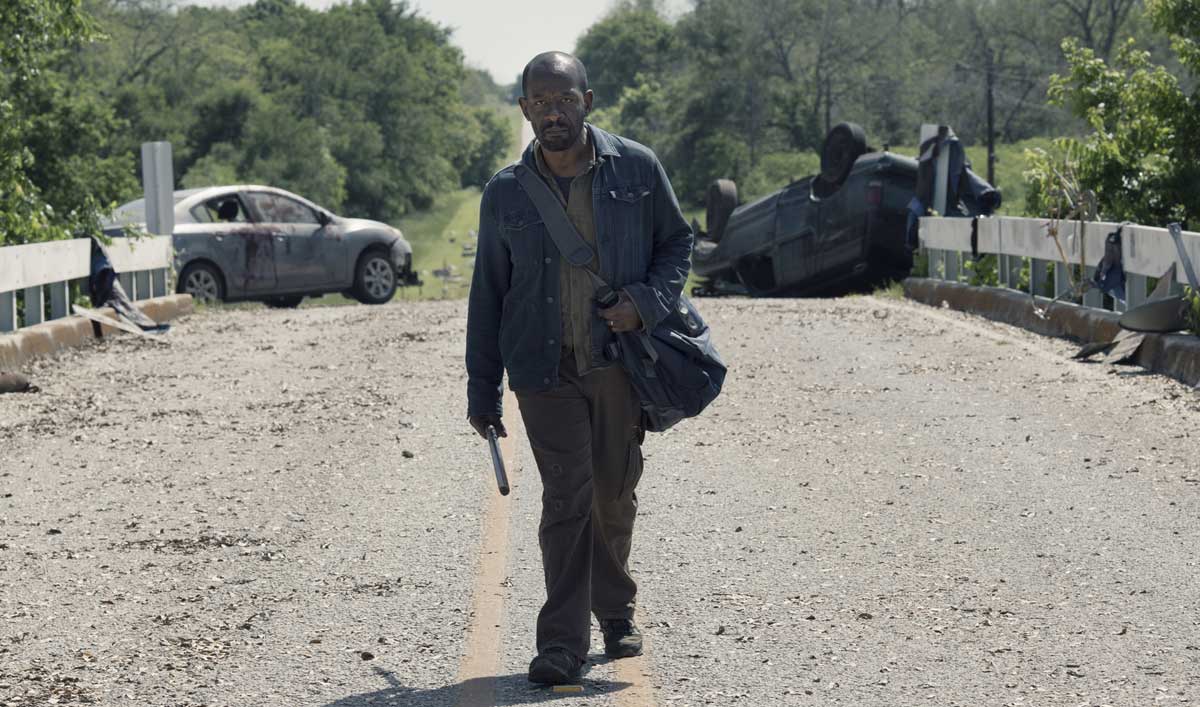 This week, Den of Geek quotes Ian Goldberg teasing an element of the trailer, while Lennie James chats with Metro.co.uk. Plus, Jenna Elfman speaks with Aced about Naomi's arc. Read on for more:
• According to Den of Geek, Ian Goldberg teases that the plane in the trailer is "going to draw people to it. Some of them will be living (some will be walkers). There will be one walker in particular – I have to be careful saying this in front of Scott [Gimple]. Let's just say that this walker will open a universe of possibilities for our story."
• Reflecting on playing Morgan, Lennie James tells Metro.co.uk, "I'm enjoying interacting with the characters that Morgan gets to play with, and I'm enjoying exploring Morgan in a slightly different vibe at a slightly different pace."
• Asked about Naomi's background, Jenna Elfman tells Aced, "Her story now is one of evolution, moving forward."
• Ian Goldberg, as reported by ComicBook.com, explains viewers will find out what Daniel Salazar has "been through, and you're going to see how it's changed him. And we're going to see that the Salazar that we meet this season, while of course there's history between the characters, he's a changed man."
• Discussing Alicia's Season 5 journey, Alycia Debnam-Carey says, according to Showbiz Junkies, that "it's Morgan as a character who's trying to bring her out, to see that there is more and that it can be about reaching out to other people and that there is hope beyond just keeping people physically safe."
• Austin Amelio, per ComicBook.com, says that, for Dwight, "it definitely doesn't get any easier for him. He's probably in the darkest spot he's ever been in … it is heavy."
• Ian Goldberg calls The Walking Dead "a universe that's constantly expanding and intersecting with each other, so anything's possible. We've seen crossovers happen and they've been really exciting, so I'd say to expect more," ComicBook.com reports.
To stay up-to-date with the latest news, join the Fear the Walking Dead Insiders Club.
Read More