Press
Deadline Reports Season 5 Debut Date; Syfy on Ian Goldberg's Walker Warning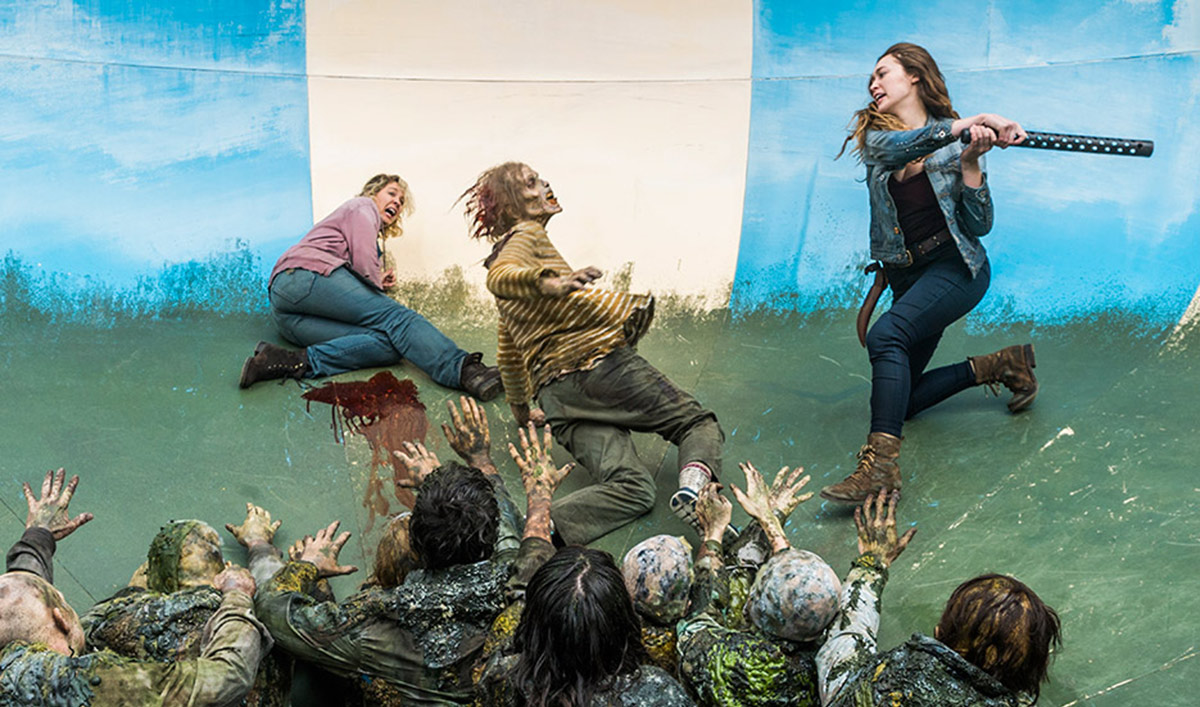 This week, Deadline reports that Season 5 will premiere on June 2, while Syfy Wire quotes Ian Goldberg warning of new and dangerous walkers. Plus, ComicBook.com and Cinema Blend reveal the surprising appearances in the show's new trailer. Read on for more:
• Deadline reports that Season 5 will debut on June 2, ahead of NOS4A2's series premiere, with TV Insider confident that the two series will "make the perfect programming pair."
• According to Syfy Wire, Ian Goldberg warns that the survivors will "encounter walkers they've never seen before, and will probably be the most dangerous walkers they've ever faced."
• After viewing the trailer, ComicBook.com says the "second Walking Dead crossover was officially revealed," when Morgan and former Savior Dwight were reunited.
• Cinema Blend observes that the trailer, which has "a very uplifting vibe," reveals "the surprise return of a character we weren't expecting," Rubén Blades. ComicBook.com reminds viewers that Daniel was last seen in the Season 3 Finale, "where he was swallowed up by the massive Gonzalez Dam explosion set off by Nick."
• Deadline reports the trailer "gives a generous look at the new season of The Walking Dead spinoff. The body count of walkers is very high as we are treated to a lot of stab-the-undead-in-the-eye action."
• CBR.com observes that Season 4 "introduced some brand-new characters, and showrunners Andrew Chambliss and Ian Goldberg completely reinvented what the show was about. With the changes, the show ranked fourth among drama series on cable in the 18-49 demo."
• Kim Dickens tells MovieWeb, "I am really proud of Madison Clark. I mean, to be kicking ass on a daily basis like that, as a female lead of a show, it was a dream role. It was so beautifully written, I thought. It was complex. She was terribly flawed – it was great."
To stay up-to-date with the latest news, join the Fear the Walking Dead Insiders Club.
Read More