Press
ComicBook on Production Starting; Fear One of Seat 42F's Best in 2018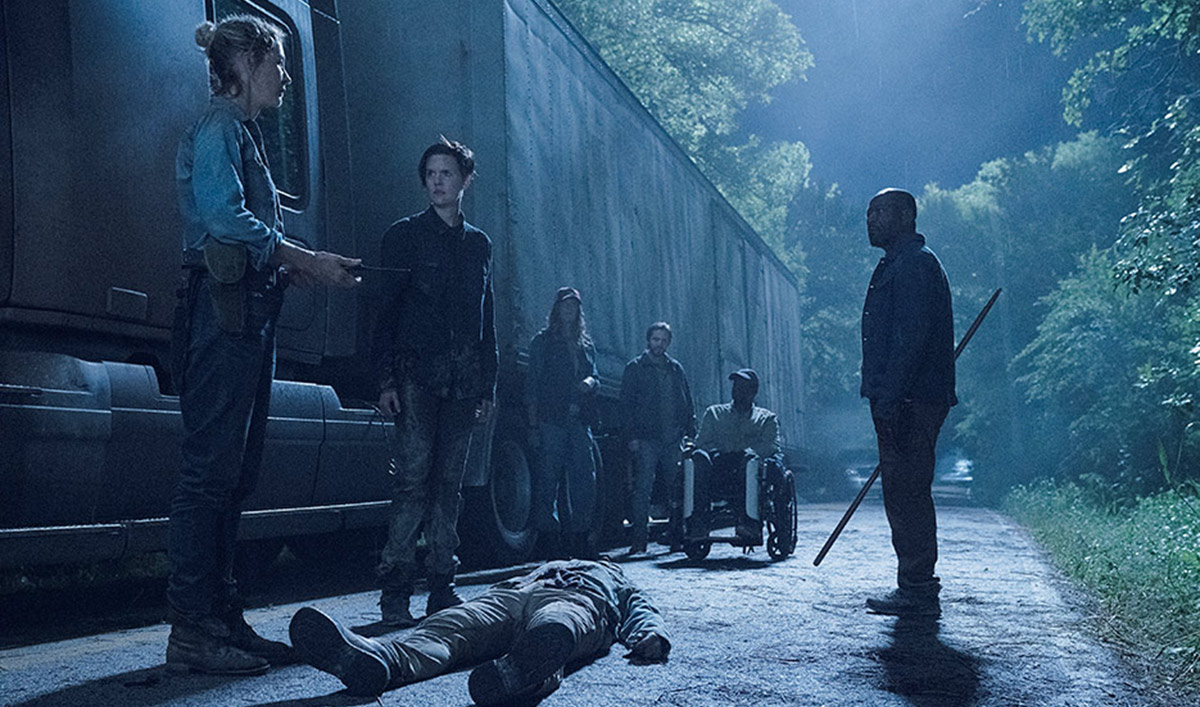 This week, ComicBook.com reports on Season 5 production starting, while Seat 42F considers Fear the Walking Dead one of 2018's best shows. Plus, Michael Cudlitz tells Entertainment Weekly he'd like to direct an episode. Read on for more:
• ComicBook.com reports that production has started on Season 5 in Austin, Texas, with Ian Goldberg saying that "we will be exploring different parts of the greater Austin area, and possibly the greater Texas area, as part of the story we're telling."
• Seat 42F honors the show as one of 2018's 10 best: "With audacity and aplomb, Fear the Walking Dead introduced several new characters to fight alongside Alicia and together they became the essential heart-beat of the show."
• Having directed an episode of The Walking Dead, Michael Cudlitz tells Entertainment Weekly, "I've also spoken to Michael Satrazemis, and we briefly chatted about me possibly going over to Fear the Walking Dead, but again, that would again be their choice. I let them know that I would love to do that. Now the ball's in their court at this point."
• Speaking about the fans, Jenna Elfman says, "I love the artistic journey but I am a fan too, so I'm imagining you guys will be experiencing every choice I make right now. How can I take you on an emotional journey the most," FanFest.com reports.
• TVLine counts Madison's death, on June 10, 2018, one of TV's saddest character deaths this year.
• Andrew Chambliss tells The New Braunfels (Tex.) Journal that Season 5 is shooting at a textile mill in New Braunfels because the location "provides our characters with a place to launch a hopeful mission in an environment that reflects beauty can still be found in the apocalypse."
To stay up-to-date with the latest news, join the Fear the Walking Dead Insiders Club.
Read More