Press
EW Interviews Fear Showrunners; Andrew Chambliss Talks Hope With EW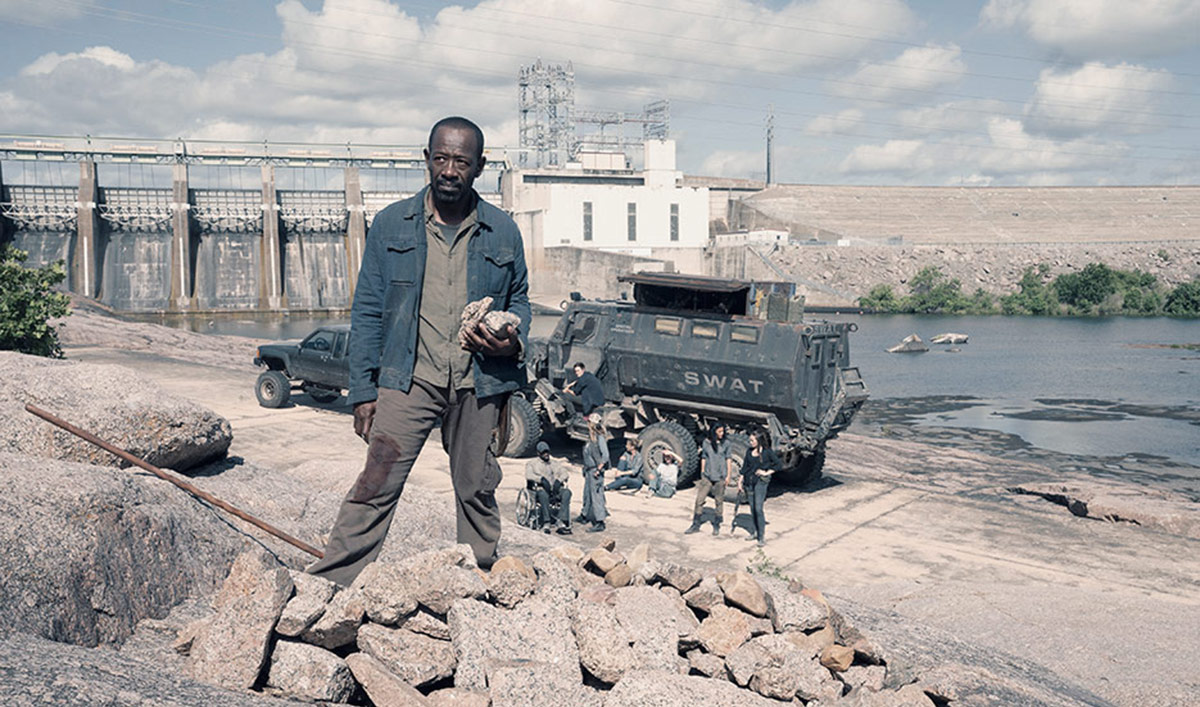 This week, Entertainment Weekly interviews Ian Goldberg and Andrew Chambliss, while Chambliss talks to Vanity Fair about hope. Plus, TV Insider looks into about Alicia carrying on Madison's legacy. Read on for more:
• According to Ian Goldberg, as reported by Entertainment Weekly, the survivors have "a strong mission that they're rallying behind but who knows what obstacles they'll hit on the way to do that, and what inhabiting the river mill will look like with the new purpose?"
• Andrew Chambliss says to Vanity Fair, "The world that all these characters inhabit is a very difficult world to live in, and we wanted to tell stories about the fact that hope can still exist in a dark world."
• Interviewed by TV Insider, Ian Goldberg notes how Alicia was "finding ways to carry on Madison's legacy" during Season 4 and how that will continue.
• Talking about Season 5, Ian Goldberg tells The Hollywood Reporter, "There will be more introspection and looking inward for these characters. They will see that even though they have found a noble mission in helping the people of this world, the next step of their mission is learning how to live."
• Explaining to TheWrap why Morgan decided not to return to Alexandria, Ian Goldberg says, "I think it was sort of an accumulation of factors, but I think that the sort of final and biggest motivating factor for Morgan was his experience with Martha."
• Bustle concludes, "The Fear The Walking Dead survivors may not be the family that Morgan thought he needed, but they're a good fit for each other. They've all lost people. They've all lost themselves a little bit, and have thought they were better off alone. Now that they're together, just like the folks in Virginia, they can start something new."
• ComicBook.com details how "Fear The Walking Dead brought its revamped fourth season to a close with the death of Martha (Tonya Pinkins), the Filthy Woman, who emerged as the big bad over the back half of the season."
• FanSided chats with Danay Garcia, who says of Luciana that "everything that she almost gave her life for is gone, and I think once you find somebody that is fierce, inside they're always fierce. It's just a matter of rediscovering that part of her that she once owned, and that was her journey this year."
• For recaps and reviews of the Season 4 Finale, "…I Lose Myself," check out Cinema Blend, Deadline, Entertainment Weekly, Hidden Remote, Showbiz Junkies, TooFab, TV Insider , TVLine and Undead Walking.
Watch full episodes of Fear the Walking Dead on amc.com and AMC app for mobile and devices.
To stay up-to-date with the latest news, join the Fear the Walking Dead Insiders Club.
Read More