Press
Colman Domingo Tells EW About Directing; ComicBook on Mystery Woman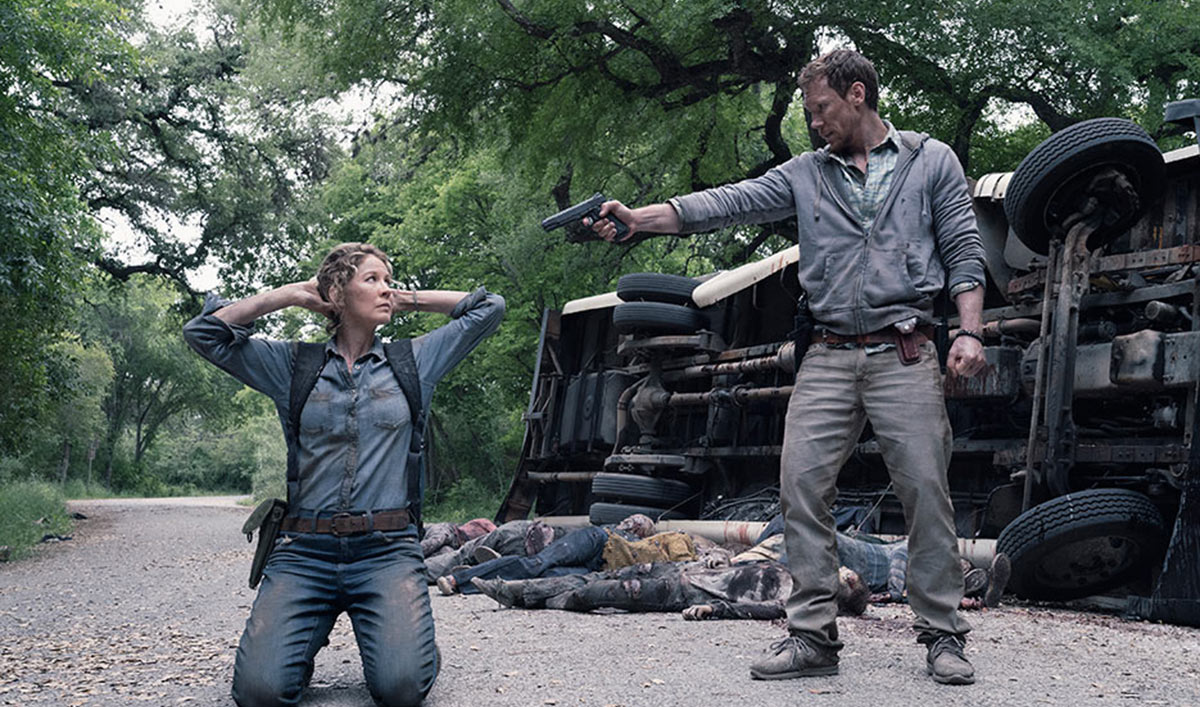 This week, Colman Domingo talks to Entertainment Weekly and ComicBook.com about directing Fear the Walking Dead, while ComicBook.com has Andrew Chambliss' comments on the mysterious Woman. Plus, Undead Walking reveals that Domingo is the first Dead actor to direct an episode. Read on for more:
• Speaking with Entertainment Weekly about directing his fellow actors in "Weak," Colman Domingo says, "I understand what the actor's process is, and I think actors need to always know that — that I'm not trying to manipulate you, but I'm on your side and I want what you want. I want you to trust me."
• Colman Domingo tells ComicBook.com that directing the episode "really did take that village, and that village to really help even empower me and embolden to create a good episode. I feel so proud of it, but I see the work of everyone, and everyone's best work in it."
• Undead Walking calls Colman Domingo's directorial debut "a momentous occasion" and notes, "To date, Domingo is the first actor to direct an episode of Fear the Walking Dead or The Walking Dead."
• Discussing Tonya Pinkins' character, Andrew Chambliss says Morgan recognizes "perhaps there's something in her that is very similar to what has been in him and what he's overcome. And I think Morgan knows this is not someone he can help in the moment…but it is an encounter that stays with Morgan," ComicBook.com reports.
• Colman Domingo teases to ComicBook.com that the survivors will be faced with a "big bad, I think it's probably our first time we had a really big bad. But they're going to be challenged by this, and this force is going to possibly destroy them, or somehow they'll come through it in a better way."
• Lennie James tells Cinema Blend that "one of the things that I'm keen to investigate about Morgan, as an actor, is how Morgan might fall in love. What that would do to his mental state. Whether that is something that he would walk towards, or run away from, and whether or not he is capable."
• Given how many interesting characters the show has, Hypable presents "seven pairings we'd love to see have full episodes dedicated to."
• Asked by BT.com how she'd like June to die, Jenna Elfman replies, "However, I go, I would like it be in John Dorie's arms and in the presence of Morgan."
• Previewing the next episode, "Blackjack," ComicBook.com observes that "fan-favorites" Victor Strand and John Dorie will "get the spotlight."
• For recaps and reviews of Season 4, Episode 12, "Weak," check out Bam Smack Pow, CarterMatt, ComicBook.com, Den of Geek, Syfy Wire, TooFab and TVLine.
Watch Season 4, Episode 12, "Weak," on amc.com and AMC apps for mobile, Fire TV, Xbox One, Apple TV, Roku and Chromecast.
Fear the Walking Dead airs Sundays at 9/8c. To stay up-to-date with the latest news, join the Fear the Walking Dead Insiders Club.
Read More