Press
Showrunner Teases Next Episode to EW; VF Hails Alycia Debnam-Carey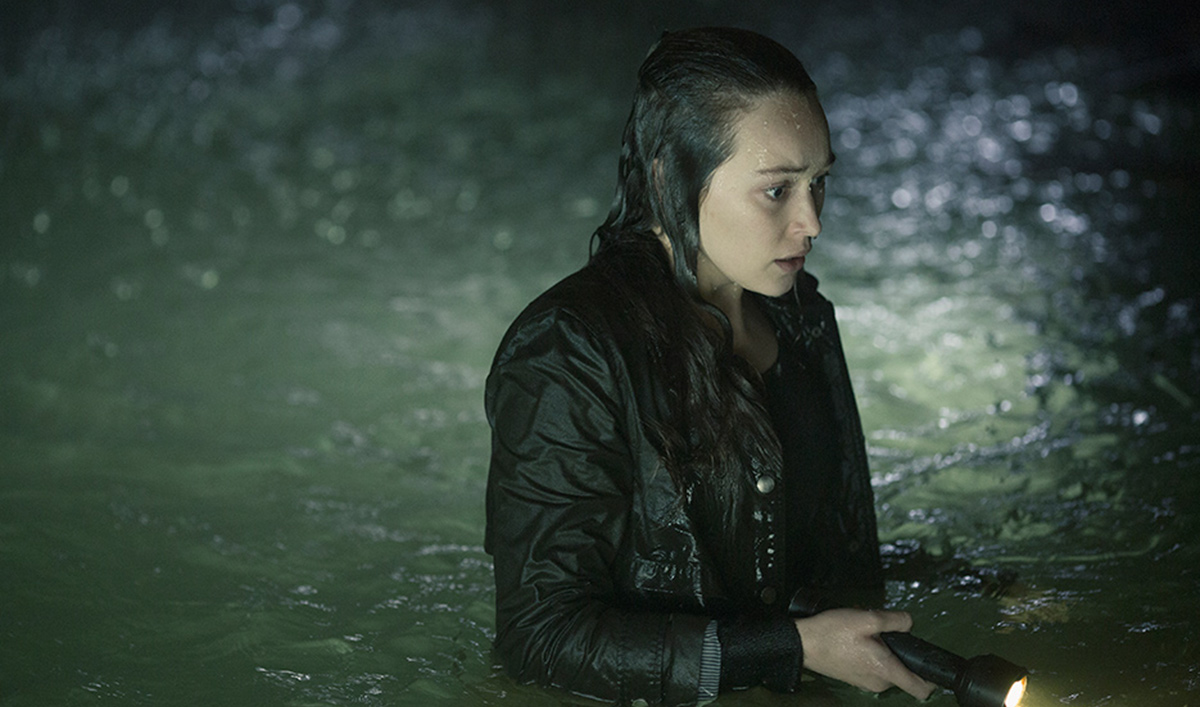 This week, Ian Goldberg teases next week's episode to Entertainment Weekly, while Vanity Fair hails Alycia Debnam-Carey's performance. Plus, Jenna Elfman talks Season 4 with TheWrap. Read on for more:
• Looking ahead, Ian Goldberg teases to Entertainment Weekly, "We're going to meet some new faces next week who are going to lend a very different flavor to the show. There's going to be a lot of comedy."
• Vanity Fair hails the latest episode as Alycia Debnam-Carey's "most powerful performance yet, one that proved Alicia still has a lot of story left."
• Jenna Elfman tells TheWrap that Season 4 is "going more toward that place of potential hope and potential optimism, and how you work backwards from there. We've had so much hostility and so much pain and loss."
• Praising Alycia Debnam-Carey as the show's breakout star, Forbes says she's "created one of the most impressive, memorable characters in the entire Walking Dead universe across either show."
• Alycia Debnam-Carey explains to ComicBook.com that Alicia forgiving Charlie is "such a release for her so she can move forward with a new passion. But they are companions and there is a bizarre almost sister-like bond. It's almost as if Charlie is representative of a younger Alicia and Alicia has now taken on the role of Madison."
• TV Insider interviews Alycia Debnam-Carey, who says, "I would love more scenes between Morgan and Alicia. I think that's a really interesting and powerful dynamic. And I think Alicia needs that, too, someone who has managed to come out the other end and survived and has a really unique perspective on this world."
• Uproxx hails Andrew Chambliss and Ian Goldberg's version of the show as "better designed for the long haul…Let's hope that Fear under its new leadership can continue to grow and evolve for the better."
• Lennie James reveals to CinemaBlend that Season 4 will see Morgan tell his first "real" lie: "I think it's a fundamental lie, and I think it's a lie based on something that Morgan is keeping not just from the people around him, but also from himself."
• Rotten Tomatoes deems Morgan one of comic book TV's great supporting characters: "To those he encounters, he's something of a soothsayer, but it may just be a matter of time before Morgan resumes the way of violence."
• Lennie James wonders to WhatCulture, "What would it be like if somebody entered into Morgan's life that offered him the possibility of a relationship? He is so defined by the loss of his wife. He is so defined by the loss of his son. All the time that we've known Morgan, there has genuinely never been the possibility of love."
• For recaps and reviews of Season 4, Episode 10, "Close Your Eyes," check out Bleeding Cool, CarterMatt, ComicBook.com, Den of Geek, Entertainment Weekly, Forbes, Syfy Wire, TV Fanatic, TVLine and Uproxx.
Watch Season 4, Episode 10, "Close Your Eyes," on amc.com and AMC apps for mobile, Fire TV, Xbox One, Apple TV, Roku and Chromecast.
Fear the Walking Dead airs Sundays at 9/8c. To stay up-to-date with the latest news, join the Fear the Walking Dead Insiders Club.
Read More