Video
How the Crew Created the Walker Suspended in the Tree in Fear the Walking Dead Episode 10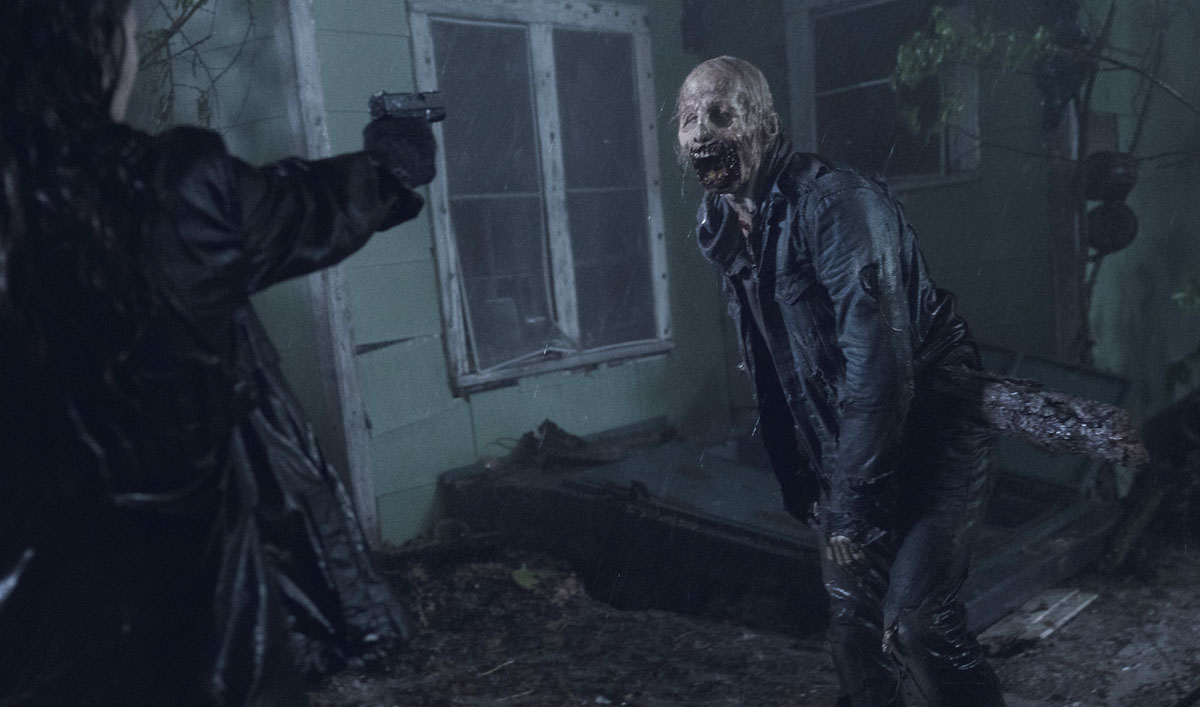 We've seen walkers get torn to shreds in countless scenarios.
But when it came to suspending a walker in a tree, the crew knew what they had to do: CG walker butt!
In a new video taking viewers behind the scenes of Episode 10, the crew breaks down how they created the chilling scene.
The special effects team created a fake tree bow that appears to go through the walker, making him look like he's been pierced and suspended.
To get the shot needed from underneath the walker, though, the actor's backside had to be replaced by CG.
Click here to get more details. Plus, what went into filming the scene in the flooded basement.
Watch the latest episode now on amc.com and AMC apps for mobile, Fire TV, XBox One, Apple TV, Roku and Chromecast.
Fear the Walking Dead airs Sundays at 9/8c on AMC. Click here to add a reminder to your calendar.
To get full episodes, behind-the-scenes video and more, sign up for the weekly Insiders Club.
Read More