Video
Go on Set as Lennie James Tumbles Into a Ravine of Walkers in Fear the Walking Dead Episode 11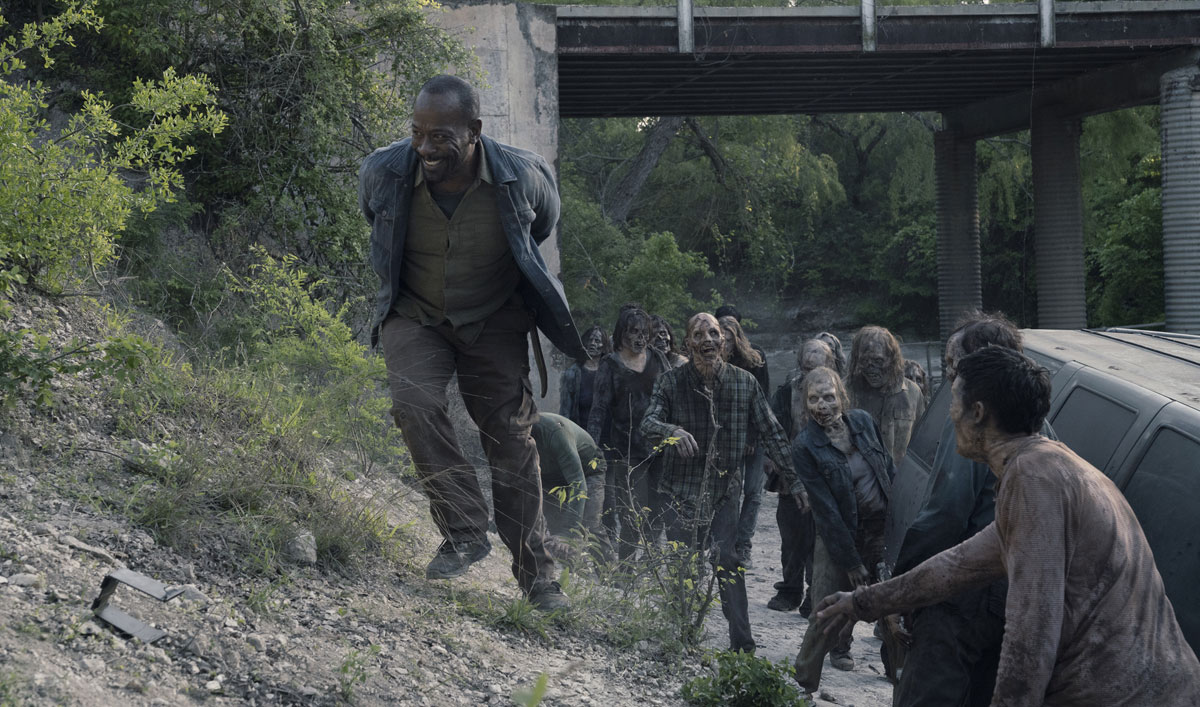 If escaping a herd of walkers isn't hard enough, try doing it with your hands tied.
That's just the accomplishment that the crew and Lennie James were able to make look effortless in Episode 11.
In a new video that takes viewers behind the scenes, the cast and crew explain how they pulled the scene off.
Mark Hicks, James's stunt double, had to tumble down the hill into the ravine, all without breaking character.
"The Morgan character is very smart, very crafty, so I've gotta stay in character with the action," Hicks says.
And if that wasn't a big enough accomplish, he had to jump over 25 stunt walkers to ensure Morgan's escape.
"Every time Morgan thinks he's got himself out the situation, he hasn't quite got himself out of the situation," says James.
Click here to get more details on how the two worked together to pull it off.
Watch the latest episode now on amc.com and AMC apps for mobile, Fire TV, XBox One, Apple TV, Roku and Chromecast.
Fear the Walking Dead airs Sundays at 9/8c on AMC. Click here to add a reminder to your calendar.
To get full episodes, behind-the-scenes video and more, sign up for the weekly Insiders Club.
Read More