Press
Gale Anne Hurd Talks Fear Origins With Screen; Digital Spy on Dead Crossovers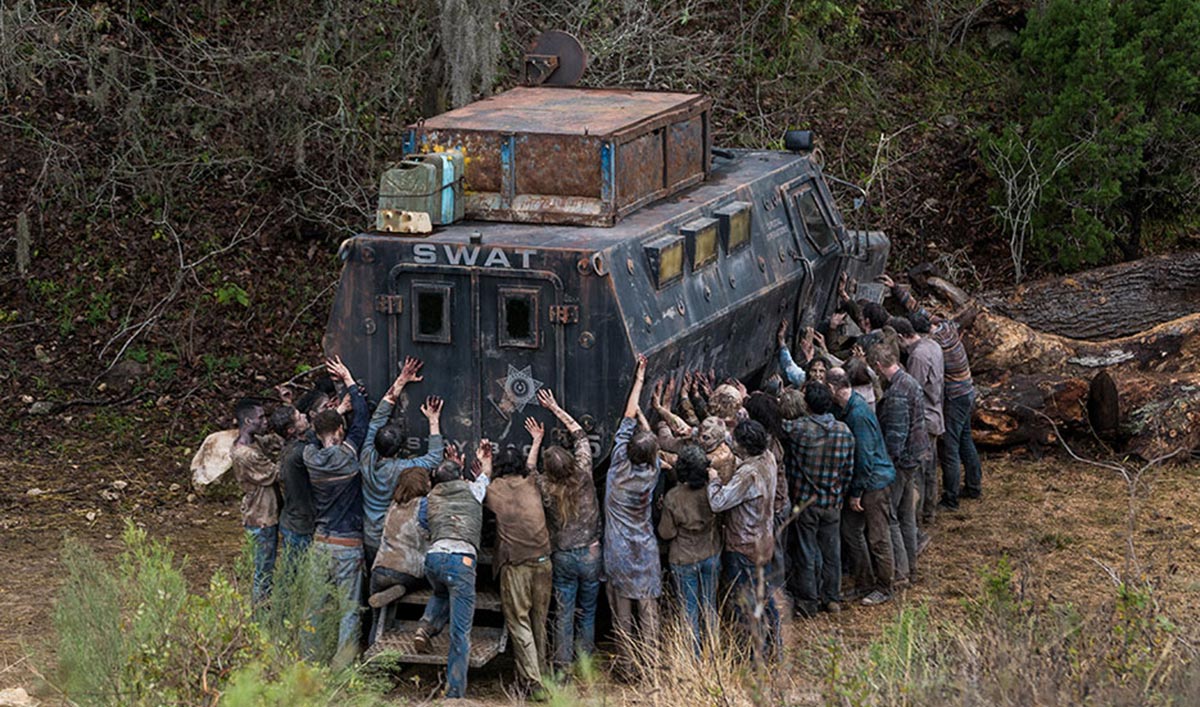 This week, Gale Anne Hurd talks with Screen about how Fear the Walking Dead came to be, while Digital Spy looks at all the times the show referenced The Walking Dead. Plus, Hidden Remote tries to predict who the new leader will be. Read on for more:
• Gale Anne Hurd discusses Fear the Walking Dead's origins with Screen, explaining, "People kept saying, 'We'd love to see what would happen if the show was set somewhere else. We'd love to see more characters that aren't from the comic books.' The only way to really satisfy that was to start a new series."
• Digital Spy has a tally of "every time Fear the Walking Dead has referenced its parent show."
• Now that Madison has died, Hidden Remote wonders who the show's new leader will be and concludes that Alicia is the "likely candidate. In addition, she's the main reason to watch the show."
• Hypable rounds up Nick's "collection of witticisms and darkly profound sentiments. Some of these quotes could even be a tagline for the show."
• Undead Walking examines the show's opening title credits this season and believes that, taken together, they "are symbolic of a life cycle, moving through birth, life and death."
Watch Season 4, Episode 8, "No One's Gone," on amc.com and AMC apps for mobile, Fire TV, Xbox One, Apple TV, Roku and Chromecast.
Fear the Walking Dead returns Sunday, August 12 9/8c. To stay up-to-date with the latest news, join the Fear the Walking Dead Insiders Club.
Read More