Press
ComicBook on John Dorie as Breakout Star; Variety Talks to Jenna Elfman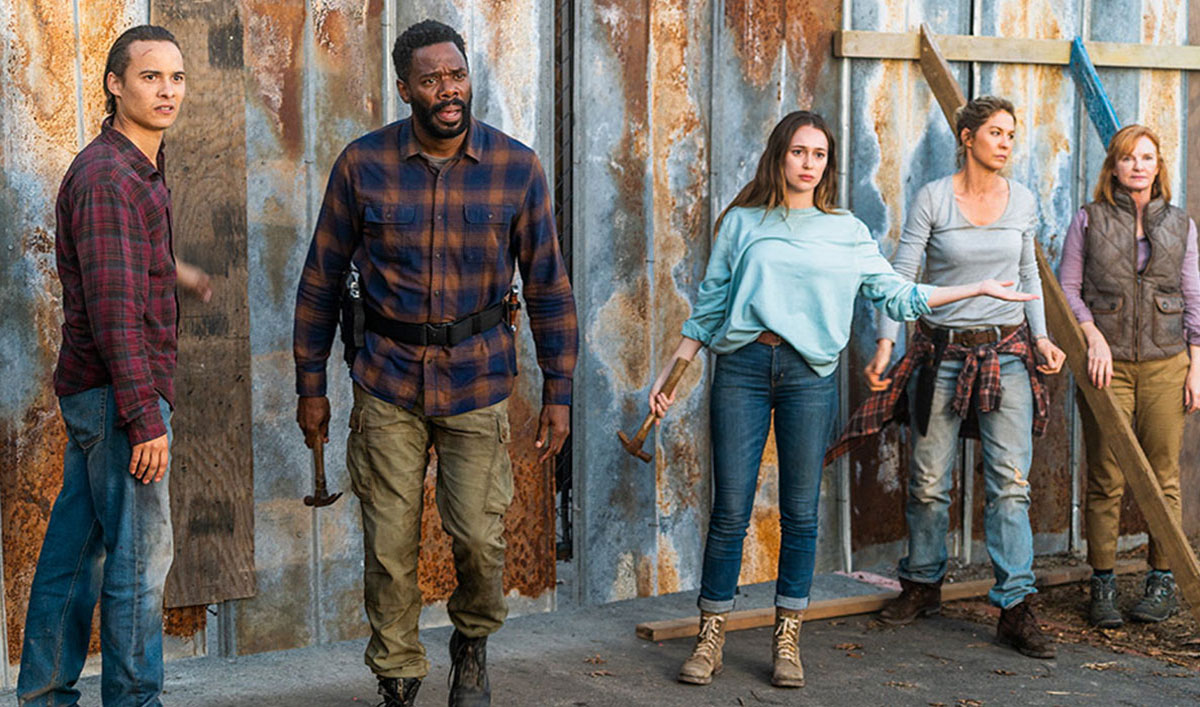 This week, ComicBook.com calls John Dorie the show's breakout character, while Variety interviews Jenna Elfman. Plus, Bustle needs to find out how Morgan and Al know each other. Read on for more:
• ComicBook.com proclaims that Garret Dillahunt's John Dorie is "arguably the biggest breakout Walking Dead character since the introduction of Jeffrey Dean Morgan's bat-swinging villain Negan in 2016, and fans have already taken to calling the good ol' boy Fear's equivalent of Daryl Dixon."
• Variety interviews Jenna Elfman, who says of Naomi, "If you don't ever get close to anybody, you won't experience loss and pain. She's overflowing with pain and loss at the moment…If she was a bad person, she wouldn't feel or care so much."
• Bustle wonders, " How does Morgan know Al on Fear The Walking Dead? Morgan recognizes Maggie Grace's character from somewhere and that is intriguing. Who is she, really?"
• Discussing Mel's death in the most recent episode, ComicBook.com comments, "It was a quick turnaround for a villain in the Dead universe, as groups tend to hang around and pose longer lasting threats to the protagonists."
• Colman Domingo speaks with Hidden Remote about directing Episode 12 this season, saying, "I think this season we're very much in the mode of shooting it in a Western style. Very much Spaghetti Western and you'll definitely see some iconic Sergio Leone shots that I knew I wanted to use as inspiration."
• "We learned a lot about John Dorie in the first six episodes of Fear the Walking Dead Season 4," FanSided says. "Here's what we love the most about our gentle cowboy fisherman."
• For recaps and reviews of Season 4, Episode 7, "The Wrong Side of Where You Are Now," check out 411 Mania, Cinema Blend, ComicBook.com, Entertainment Weekly, Inverse, Syfy Wire, TV Fanatic, TV Insider, TVLine, Undead Walking and Uproxx.
Watch Season 4, Episode 7, "The Wrong Side of Where You Are Now," on amc.com and AMC apps for mobile, Fire TV, Xbox One, Apple TV, Roku and Chromecast.
Fear the Walking Dead airs Sundays at 9/8c. To stay up-to-date with the latest news, join the Fear the Walking Dead Insiders Club.
Read More