Press
Showrunners Field Questions From EW; Jenna Elfman Talks Naomi/Laura With VF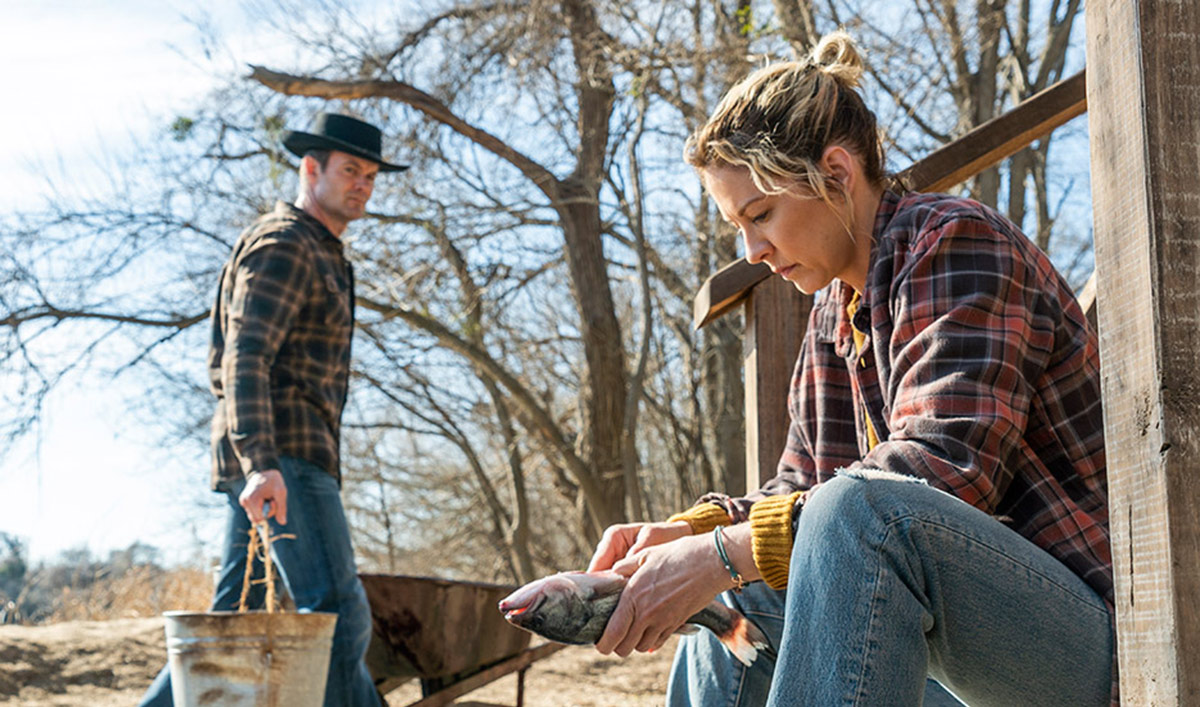 This week, Fear's showrunners field questions from Entertainment Weekly, while Jenna Elfman talks about Laura/Naomi with Vanity Fair. Plus, Andrew Chambliss shares with TVLine that Daniel Salazar is still alive. Read on for more:
• Entertainment Weekly — noting the latest episode was "played to perfection" by Garret Dillahunt and Jenna Elfman — interviews Andrew Chambliss, who says it was "time to have a little bit of a breather and really have a story that was about two very damaged people finding a little bit of hope in the apocalypse."
• Speaking with Vanity Fair, Jenna Elfman poses this question about Naomi/Laura: "Why is her first instinct 'run'? That's going to come out and be explained."
• According to TVLine, Andrew Chambliss says there's "a very good chance" Daniel Salazar will reappear in the Walking Dead universe, adding that he is "alive and out there."
• ComicBook.com highlights Michael Satrazemis, who directed "Laura" and who has also "directed more than a dozen episodes of The Walking Dead."
• Garret Dillahunt speaks with TV Guide about how John Dorie would handle Negan: "The thing is, I'm a good shot, you know? Which I think is refreshing in the Walking Dead universe. I don't waste a lot of bullets."
• ComicBook.com reports on the cast's reaction to Frank Dillane leaving the show, with Kim Dickens saying, "I think when we finally found out exactly when and how it was gonna happen this season, we were all pretty stunned."
• For recaps and reviews of Season 4, Episode 5, "Laura," check out Cinema Blend, ComicBook.com, Den of Geek, Entertainment Weekly, Forbes, Syfy Wire, TV Fanatic, TV Insider, TVLine and Uproxx.
Watch Season 4, Episode 5, "Laura," on amc.com and AMC apps for mobile, Fire TV, Xbox One, Apple TV, Roku and Chromecast.
Fear the Walking Dead airs Sundays at 9/8c. To stay up-to-date with the latest news, join the Fear the Walking Dead Insiders Club.
Read More