Press
Kim Dickens Dishes on Dream Co-Star to TV Insider; ET Talks to Kevin Zegers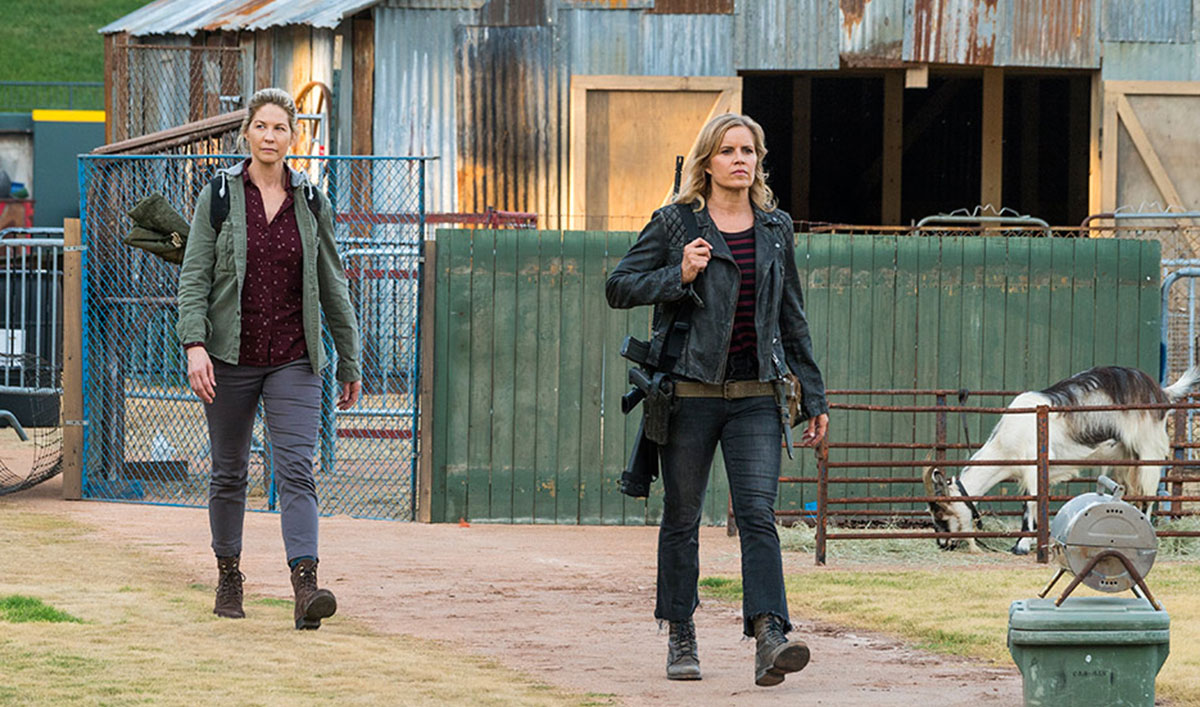 This week, Kim Dickens dishes on her dream co-star to TV Insider, while ET Canada interviews Kevin Zegers. Plus, TooFab checks out the next episode's first few minutes. Read on for more:
• Kevin Zegers tells ET Canada that Mel is "an interesting villain because he's not running around beating his chest, or trying to be intentionally scary or fear-provoking, but he just presents them with the facts."
• Queried by TV Insider about her TV obsessions, Kim Dickens reveals the identity of her dream co-star: "I'm working with him now on Fear the Walking Dead – Colman Domingo."
• TooFab previews the first three minutes of "The Wrong Side of Where You Are Now," noting that, as the episode opens, John Dorie is "alive and still clearly both shocked and happy to see Naomi. That makes him the only one, though, considering he got shot protecting her from Alicia's bullet."
• Talking to Fan Fest about switching up genres from comedy to Fear the Walking Dead, Jenna Elfman explains, "I had been craving the need to be under the human conditioning more, to be able to stay in the moments of the story. In comedy, it is a completely different architecture of performance."
• According to ComicBook.com, Jenna Elfman tells AMC in a Q&A that Naomi's "seeming allegiance with the Vultures isn't what it appears to be."
Watch Season 4, Episode 6, "Just in Case," on amc.com and AMC apps for mobile, Fire TV, Xbox One, Apple TV, Roku and Chromecast.
Fear the Walking Dead airs Sundays at 9/8c. To stay up-to-date with the latest news, join the Fear the Walking Dead Insiders Club.
Read More