Press
Lennie James Chats With ComicBook; TVLine Previews Season 4 Opener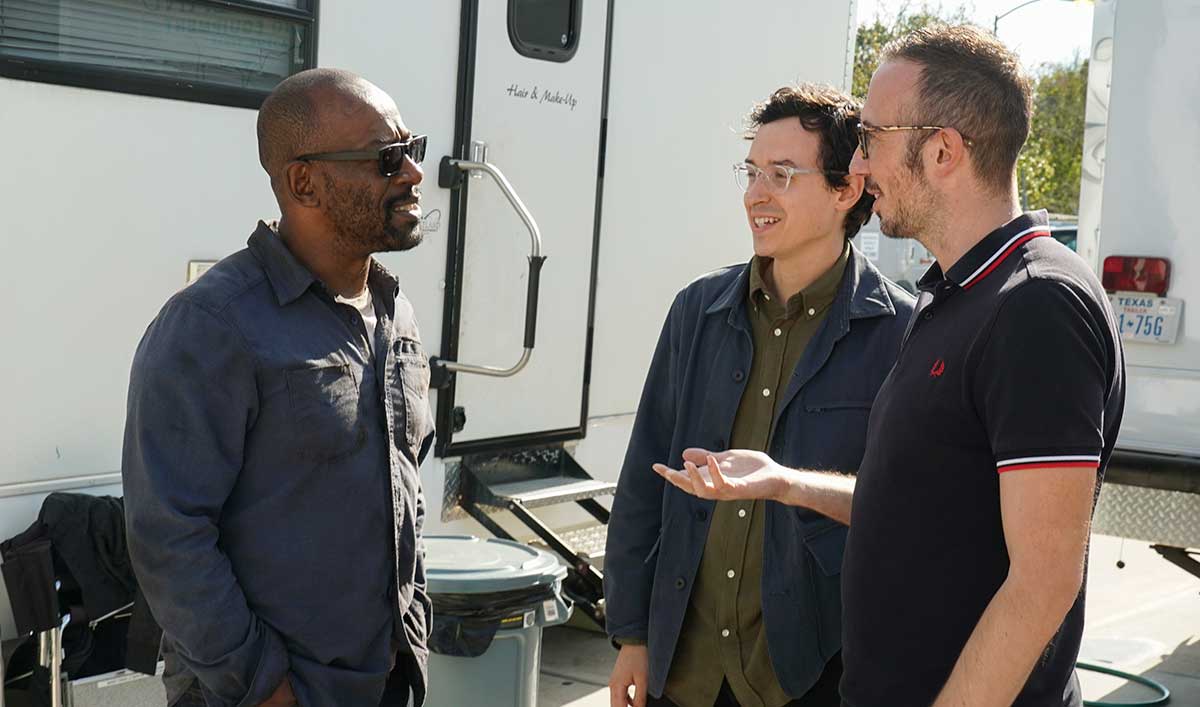 This week, Lennie James chats with ComicBook.com about Morgan's crossover, while TVLine previews the Season 4 opener. Plus, Cinema Blend learns from Showrunner Andrew Chambliss that Season 4 of Fear the Walking Dead will be accessible to newcomers. Read on for more:
• Lennie James discusses Morgan's crossover with ComicBook.com, saying, "It's a very weird situation to be in, associated with a character as long as I've been associated with a character and then have that character reborn, in a way."
• Previewing the Season 4 Premiere, TVLine declares that "it's almost impossible not to like Garret Dillahunt, who plays gunslinger John, and Maggie Grace's Althea is plucky and appealing enough to remind you of TWD's Maggie."
• According to Cinema Blend, Andrew Chambliss says new viewers "can really kind of step in and we've got so many new faces and so many familiar faces that there's a different point of view kind of represented in the episode, so it's very easy for someone to kind of latch onto a particular point of view and just kind of experience this season."
• During a set visit, Den of Geek learns from Alycia Debnam-Carey that viewers will "see main characters in very different places too because of these plays in time, you're seeing them in head spaces, emotional places, that are so contrasting, very starkly different."
• Lennie James says, "I think one of the main things that's different here on Fear rather than The Walking Dead is, this one is much more nomadic. There's not, at the moment, an Alexandria. There's no Kingdom," CBR.com reports.
• Ahead of Morgan's Apr. 15 debut on Fear the Walking Dead, BT TV spotlights "the five must-watch Morgan Jones episodes," noting that Morgan is arguably "the most important character in the evolution of Rick Grimes."
• Discussing the backstory of his character, John, Garret Dillahunt shares with ComicBook.com, "I know what he did, and I know why he didn't do it anymore, and then I know what happens to him early on in the apocalypse. And then he meets a lot of these characters, and I think he's kind of relieved to have a crew again."
• "We do a little time jump but we're still licking our wounds and finding resources, finding a new way to be, but we're still carrying a lot of baggage. If you see us in the top of Season 4, it may appear that things are different, but we're still holding on to some things," Colman Domingo says, according to ComicBook.com.
• Hollywood Life views a new Season 4 teaser where "we watch as Madison desperately tries to build a life for her family again."
Fear the Walking Dead returns Sun., Apr. 15 at 10/9c. Click here to add the premiere to your calendar.
To stay up-to-date with the latest news, join the Fear the Walking Dead Insiders Club.
Read More