Press
TVLine Features New Cast Portraits; Maggie Grace Talks Fear With Collider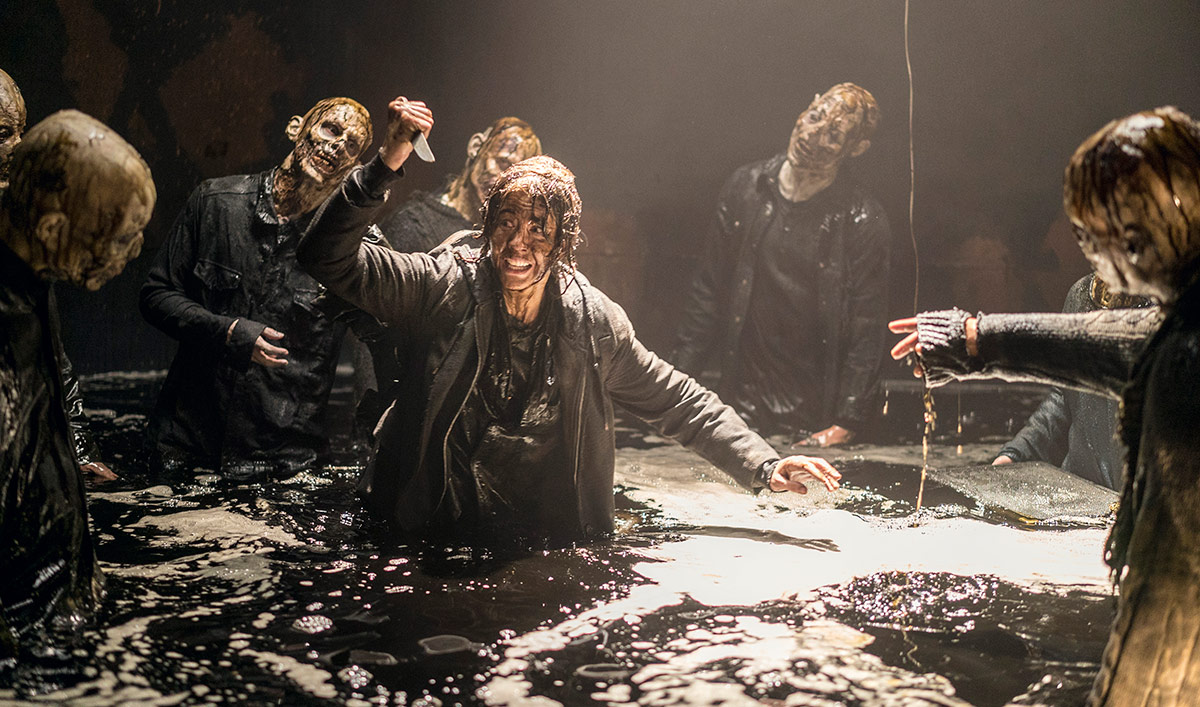 This week, TVLine spotlights new Season 4 cast portraits, while Maggie Grace talks to Collider.com about joining Fear the Walking Dead. Plus, Us Weekly checks out a new set of candid photos. Read on for more:
• TVLine spotlights Season 4's cast portraits, which are "full of grim faces and a background so black, it threatens to swallow the actors whole."
• Maggie Grace talks to Collider.com about joining Fear the Walking Dead, saying, "One thing I really appreciate about the series is that they do let characters evolve, which not ever[y] series does. They do change. The people they come across and their experiences go with them and they're changed by them."
• Us Weekly features exclusive Season 4 photos, noting that Season 4 "will introduce Morgan (Lennie James) into the picture. What will the world of Madison (Kim Dickens) look like through his eyes? That is the question."
• TV Insider presents a first look at Morgan and others from Season 4, including one of Nick with Morgan ("From this photo, it doesn't seem like they're being too chummy, does it?").
• TV Guide debuts the first Season 4 photos of Alicia, Victor and Luciana, noting, "That means anyone worried that Alicia and Strand didn't survive the dam explosion in the Season 3 Finale can rest easy."
• Cinema Blend highlights Lennie James, Garret Dillahunt and Maggie Grace — three of the new actors joining Season 4 — in exclusive photos, teasing that the first image "may hint at how the trio will be introduced."
• Screen Rant shares a quartet of new photos, including a photo where fans "can see Morgan sitting on the side of a road carrying his trademark stick."
• Bustle teases preview photos from the upcoming season that are "full of clues about what's happening next."
Fear the Walking Dead returns Sun., Apr. 15 at 10/9c. Click here to add the premiere to your calendar.
To stay up-to-date with the latest news, join the Fear the Walking Dead Insiders Club.
Read More