Press
IGN Shares Season 4 Teasers; HeyUGuys Interviews Lennie James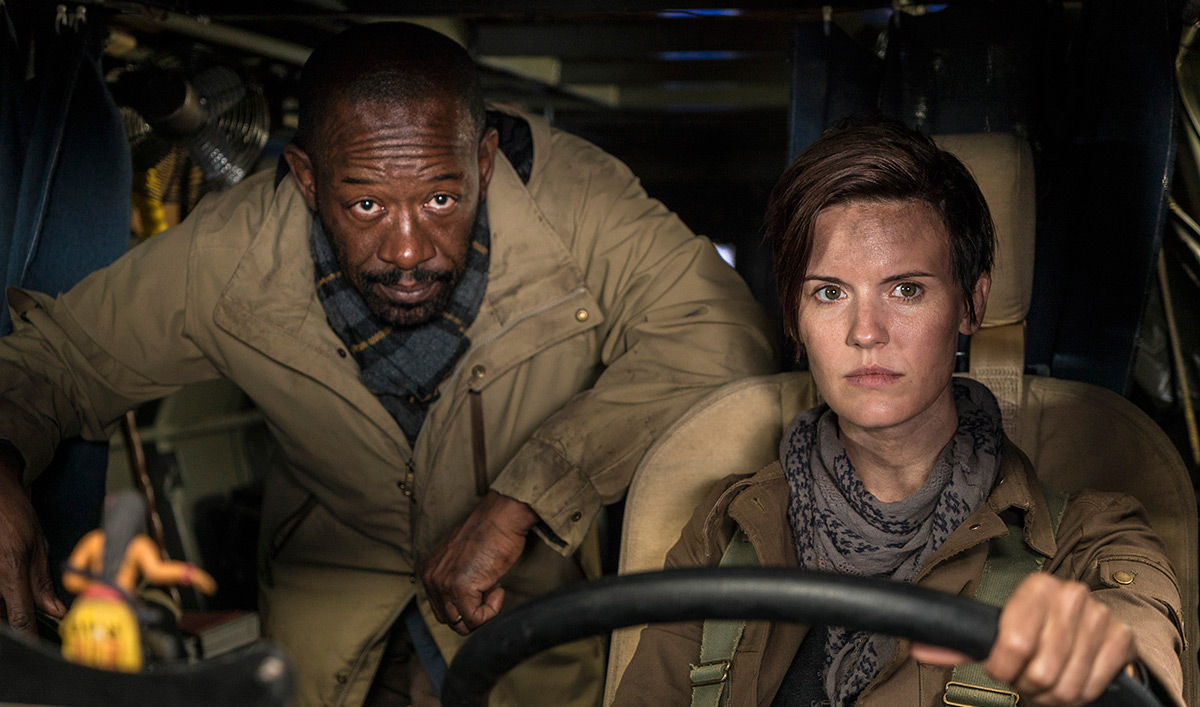 This week, IGN shares a trio of Season 4 promos, while HeyUGuys chats with Lennie James about Morgan joining Fear the Walking Dead. Plus, Undead Walking reports the show's cast, old and new, will attend WonderCon later this month. Read on for more:
• IGN shares "an exclusive first look at three new teasers for Season 4, which feature Morgan, Madison, and newcomer Althea (played by Maggie Grace), to whet your appetite for the upcoming season."
• HeyUGuys interviews Lennie James, who shares, "I know of some of what my journey is going to be for Fear the Walking Dead and everything else is up for grabs."
• Undead Walking reports that the cast and crew will attend WonderCon 2018 later this month, and the gathering "will be one of the first times we get to see the newest cast members together with show veterans."
• After watching the teasers, Screen Rant speculates, "Morgan's arrival promises to bring some well-known talent to Fear, but it's still unclear how he makes the leap from Alexandria to the Texas-based adventures of Fear's fourth season."
• "What I can say, and what I'm very excited about for me, is that we'll see a side of Morgan that neither he or we ever thought he had in him," Lennie James tells Female First about joining Fear the Walking Dead.
Fear the Walking Dead returns Sun., Apr. 15 at 10/9c. Click here to add the premiere to your calendar.
To stay up-to-date with the latest news, join the Fear the Walking Dead Insiders Club.
Read More