Press
Lennie James Talks Morgan With Digital Spy; EW Interviews New Showrunners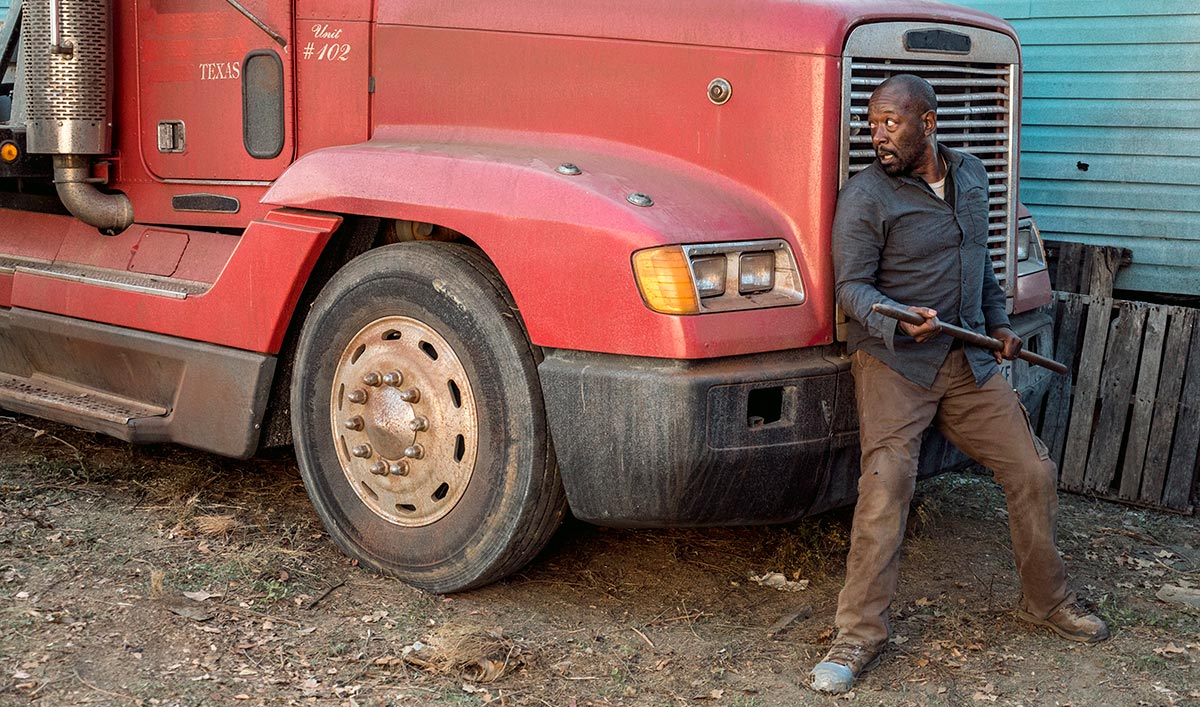 This week, Lennie James discusses Morgan with Digital Spy, while Entertainment Weekly interviews Fear the Walking Dead's new showrunners. Plus, Scott Gimple explains to Deadline why Morgan was chosen to cross over to Fear. Read on for more:
• Interviewed by Digital Spy about Fear the Walking Dead, Lennie James explains that his role "is both a continuation of that battle that Morgan's having with himself and with the people around him, and it is still part of his journey to finding some kind of inner peace."
• Entertainment Weekly speaks with Andrew Chambliss, who reveals, "Morgan's journey from The Walking Dead to Fear is not going to be an easy one and, without giving too much away, it's going to be a journey where he's going to come into contact with the characters in Fear, and he is going to change them."
• Scott Gimple reveals to Deadline why Morgan was chosen to be the crossover character: "I can say the issues that he's had, the place where he's in at the end of Season 8 of Walking Dead, really, really lent towards the story we were telling in Fear."
• Lennie James tells TV Insider, "The journey we're gonna see Morgan on expands his character, but is still part of that battle that he's having—with himself and the world around him and trying to figure out how best he can continue with the punishment that he's been given, which is to keep living."
• Season 3 will be available on DVD and Blu-ray on Mar. 13, according to TV Shows on DVD.
Fear the Walking Dead returns Sun., Apr. 15 at 10/9c. Click here to add the premiere to your calendar.
To stay up-to-date with the latest news, join the Fear the Walking Dead Insiders Club.
Read More