Press
TheWrap on Jenna Elfman Joining Fear; THR Says Garret Dillahunt Also Cast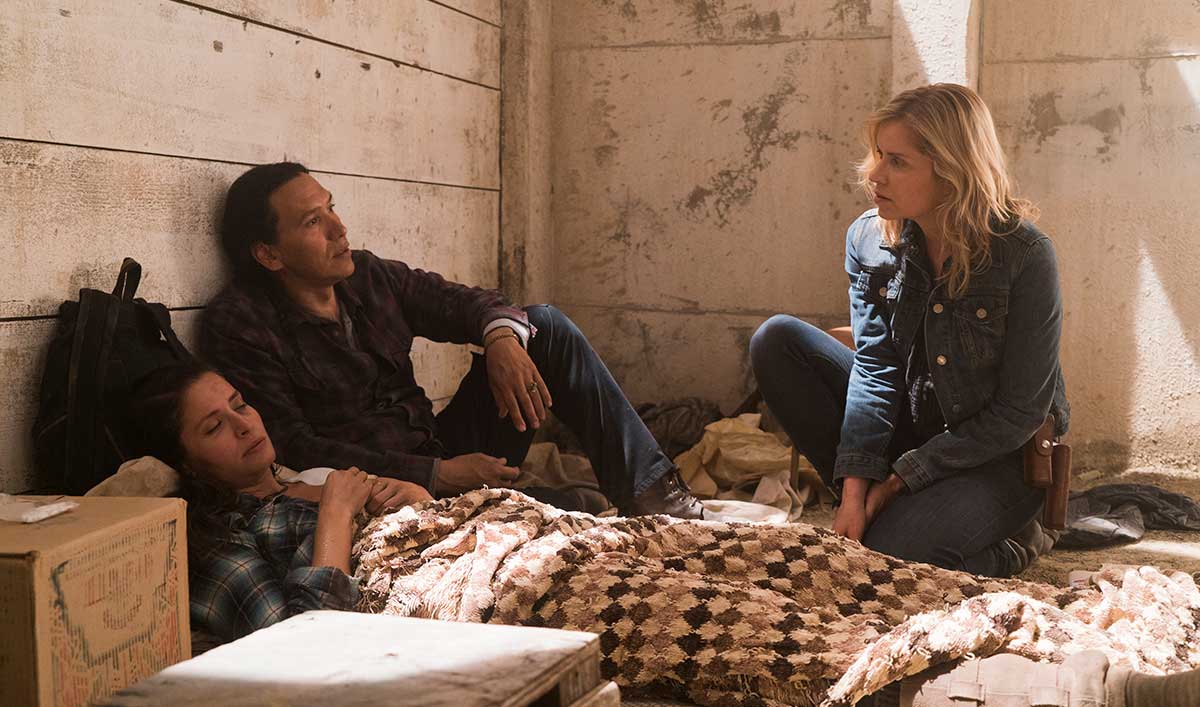 This week, TheWrap reports that Jenna Elfman is joining Fear the Walking Dead, while The Hollywood Reporter says Garret Dillahunt has also been cast. Plus, Gale Anne Hurd talks about the show's crossover with Glide Magazine. Read on for more:
• TheWrap reports Jenna Elfman's addition to the Season 4 cast as a series regular.
• According to The Hollywood Reporter, Garret Dillahunt is joining the Season 4 cast as a series regular.
• Gale Anne Hurd, speaking with Glide Magazine about The Walking Dead/Fear the Walking Dead crossover, says, "When Robert Kirkman and Scott Gimple came up with the solution, in one of those shows in an upcoming season, we realized that it was going to enhance both. And we were only going to do it if it was a win-win for both shows."
• According to ComicBook.com, Kim Dickens says, at Walker Stalker Con, "For Madison, I think Strand is the one person who can actually calm her. He's the one person who can bring out her better angel."
• Colman Domingo tells Undead Walking that Strand has "some goodness within him. He has the capacity to be good. He's operating from a place of pragmatic sense."
• Colman Domingo says Season 4, with new showrunners, is "an opportunity for us to keep driving our narrative, shifting the characters, taking even bigger leaps forward and I think it's a nice passing of the baton," ComicBook.com reports.
• Interviewed by Undead Walking, Sam Underwood (Jake) says the ranch would have lasted longer if the Clarks hadn't shown up: "The Clarks are the catalyst for Troy Otto really going off the edge. Stuff started going downhill when they turned up."
Full Season 3 now available on amc.com and AMC apps for mobile, Fire TV, Xbox One, Apple TV, Roku and Chromecast.
To stay up-to-date with the latest news, join the Fear the Walking Dead Insiders Club.
Read More