Video
The Fear the Walking Dead Cast and Creators on the Cliffhanger Critics Call "Jaw-Dropping"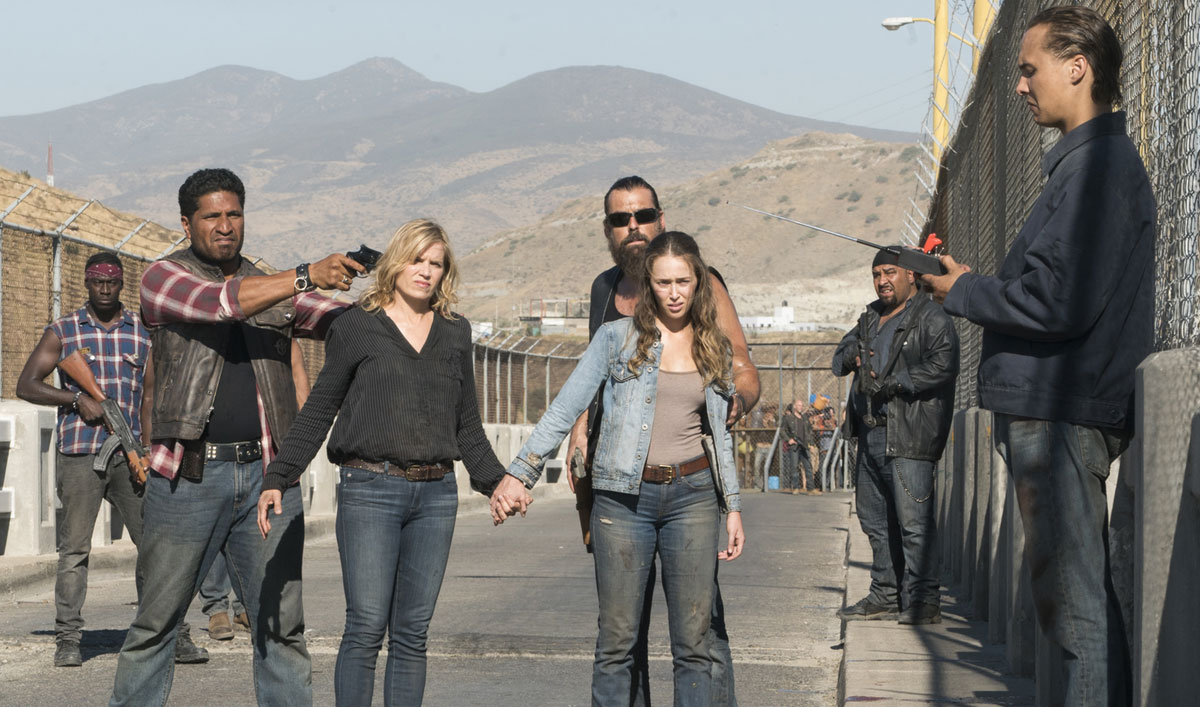 From the beginning of Season 3, Madison has been forced to deal with loss.
"The loss of Travis was devastating to Madison, and I think you can see that she carries it through the entire season," says Kim Dickens in a video wrapping up Season 3.
For the Clarks, everything going to hell in Season 3 also helped everyone come into their own.
Watch the Season Wrap-Up With the Cast and Creators
Madison proved early on the lengths she'd go to to protect her family (just ask Troy's eye…), but in the season's stunning cliffhanger, Nick also proves he'll do anything to make sure Madison and Alicia survive.
With the dam blown to bits, what's next remains to be seen, but the cast and creators are confident it will be thrilling.
"It's been epic… We've been challenged to no end and Season 4, I think, is only going to get better. We're going to up the game even more," says Dickens.
Click here to watch the full video to watch the cast and creators discuss the changes in the Clark family, the season's devastating deaths and what's next for Madison.
To get full episodes, behind-the-scenes video and more, sign up for the weekly newsletter.
Read More