Video
Severed Heads and Arms Make for the Creepiest Christmas Dinner Ever in Fear the Walking Dead's Season 3 Finale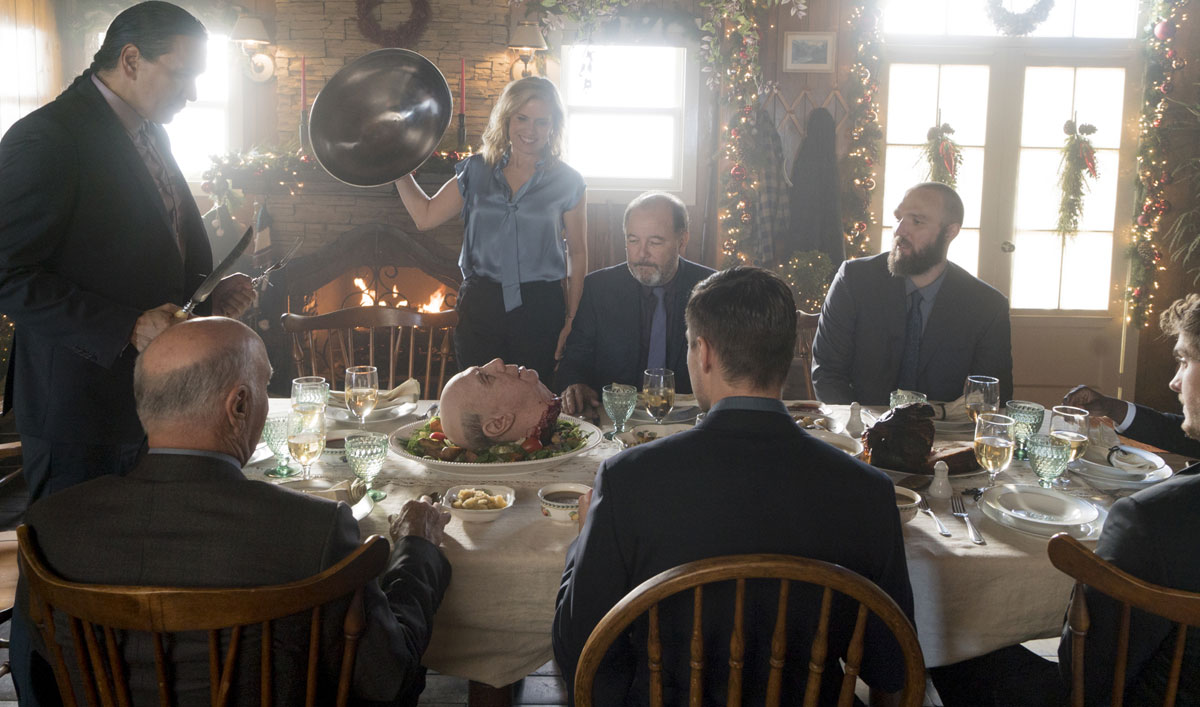 In Part 2 of the Season 3 Finale, Madison's Christmas dinner fantasy may be a nice thought, but even in her dreams, she can't outrun her demons.
Instead of ham or goose, she's serving a severed head, which makes for one creepy dream sequence — even by the cast and crew's standards.
"It's wild, it's weird, it's bloody, it's gory," says Colman Domingo (Victor Strand) in the making of Fear the Walking Dead Episode 16.
Go Behind the Scenes of Season 3, Episode 16 "Sleigh Ride" With the Cast and Crew 
Bringing Madison's "harsh" fantasy to life required the crew to really push their limits.
"We try to be very strategic with how much blood we show and where we show it, and this was sort of us just being insanely gratuitous," says Episode 16's Executive Producer/Director Andrew Bernstein.
The special effects team added a tube around the back of Jeremiah Otto's severed head to pump huge amounts of blood on set. They even designed a rig for the dinnerware on the table to appear as though it was floating in the blood.
"It's just a wonderful macabre vision of all that haunts Madison Clark," says VFX Supervisor Peter Crosman.
Click here to go behind the scenes with the cast and crew as they film the bloodfest.
Watch the episode now on amc.com and AMC apps for mobile, Fire TV, XBox One, Apple TV, Roku and Chromecast.
To get full episodes, behind-the-scenes video and more, sign up for the weekly newsletter.
Read More