Video
Inside the Fear the Walking Dead Season 3 Finale — Why Nick's Stand on the Bridge Might Be the End of the Group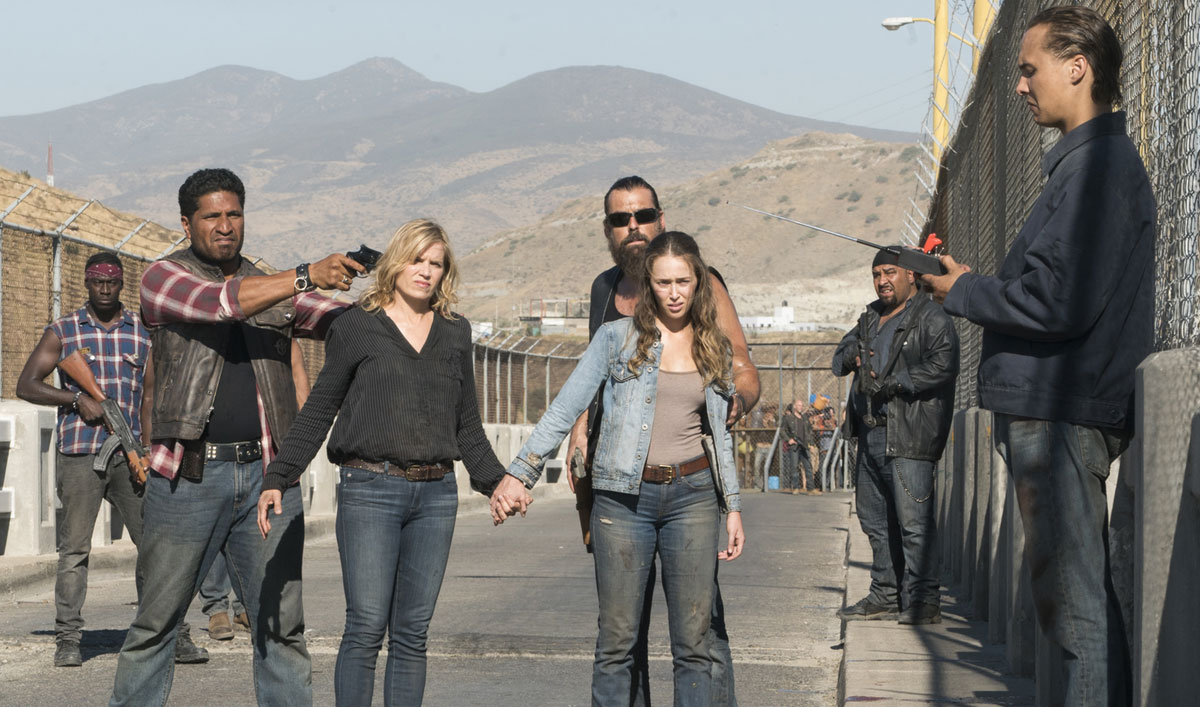 When the Proctors breach the dam, it appears the Clark family has finally run out of luck.
That is until Nick steps in, ready to make his most deadly decision yet.
"He is self-destructive, but what he's now doing is taking that self-destructive urge and using it to free everybody," says Showrunner Dave Erickson in a new behind-the-scenes video breaking down the Season 3 Finale.
Go Inside Season 3, Episode 16 "Sleigh Ride" With the Cast and Creators
Nick is ready to blow up the dam — and himself — if it means Madison, Alicia and Strand can escape on a boat.
"He forces her to make a choice no parent would want to make," says Kim Dickens (Madison).
"Their ragtag family is being torn apart," adds Colman Domingo (Victor Strand).
The Clarks have always been survivors, but this is a desperate situation as any they've faced.
Click here to watch the video now and hear the cast and creators break down why Nick's stand on the bridge might be the end of the group. Plus, how Madison's choices ultimately brought down the dam.
Watch the episode now on amc.com and AMC apps for mobile, XBox One, Apple TV, Roku and Chromecast.
To get full episodes, behind-the-scenes video and more, sign up for the weekly newsletter.
Read More